JetBlue pilot wins landmark compensation case against airline after getting ill from contaminated air
'It's a pretty ground breaking case,' says lawyer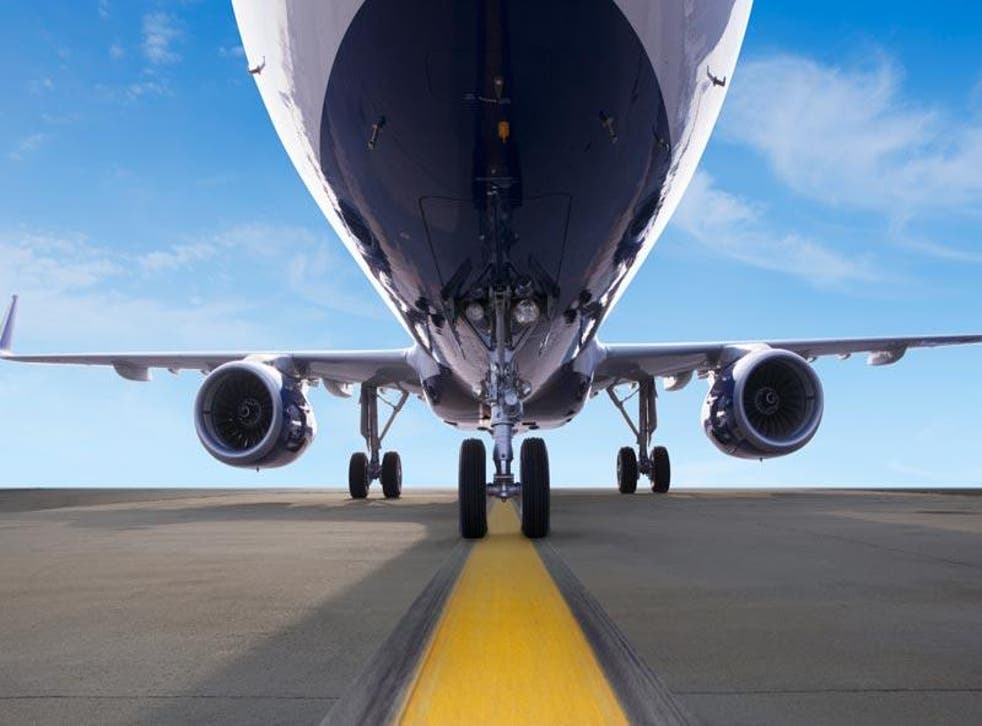 A pilot has won a case against Jetblue after being chronically exposed to contaminated air while flying an Airbus aircraft.
Captain Andrew Myers flew with the US airline for 15 years before becoming ill after an "acute toxic inhalation" event in early 2017.
The incident left Captain Myers with toxic encephalopathy (a neurologic disorder), neuro-cognitive disorder and visual problems, all of which are potentially permanent.
The State of Oregon Workers' Compensation Board ruled in favour of Captain Myers in a landmark ruling made on 31 July.
The decision overturned denials from insurers that Myers was ill as a result of toxic fumes inhaled while flying, and means he will receive wage compensation for at least the next few years, plus be covered for all medical expenses.
Historically, the aviation industry has strenuously denied that fumes and contaminated air on planes can cause illness, particularly to those exposed over a long period of time, such as pilots and cabin crew.
"It's the first case in the US to establish that the fumes that injured Myers are dangerous, though Myers is far from alone in his injuries," said Glen Lasken, Myers' attorney.
"It's a pretty ground breaking case. It's a big victory for airline staff and passengers."
He added: "My hope is that this case and others that will inevitably follow, will compel the airline industry to be more concerned about the quality of the air being breathed by crew and passengers alike."
It's not the first time the issue of contaminated air on flights has prompted legal action.
In 2019, EasyJet, British Airways, Thomas Cook Airlines, Jet2 and Virgin Atlantic were all served lawsuits concerning toxic air in aircraft cabins by the union Unite, with a total of 51 cases to be heard.
Court actions involved pilots and cabin crew who claimed to have suffered chronic illness as a result of being exposed to toxic fumes.
Unite backed the suits after independent expert evidence judged that the air in most commercial plane cabins could cause irreversible neurological damage and long-term ill health in those who were already susceptible.
"The airline industry cannot continue to hide from the issue of toxic cabin air whilst placing the health and safety of air crew at risk," said Unite assistant general secretary for legal services, Howard Beckett.
"Unite will use every avenue, including calling for a public inquiry and pursuing legal action, to get the airline industry to take responsibility and clean up the cabin air on jet planes.
"This must include using different oils to lubricate jet engines, better monitoring of cabin air, installing air filters and manufacturing planes that bring compressed air straight from the atmosphere."
World's best airlines 2020

Show all 10
Airlines UK, the association of UK airlines, said at the time: "None of the substantial research conducted over many years into cabin air quality has shown that exposure to cabin air causes long-term ill health, and recent research commissioned by the European Aviation Safety Agency concluded that the air quality on board aircraft was similar or better to normal indoor environments."
However, a 2017 study claimed contaminated air supply on planes is causing short and long-term health problems.
The study, published in World Health Organisation journal Public Health Panorama and conducted by the University of Stirling in conjunction with the University of Ulster, said there was a clear link between exposure to air contaminated by oil and other aircraft fluids, and a plethora of health issues, ranging from headaches and dizziness to breathing and vision problems.
The Independent has contacted JetBlue for comment.
Register for free to continue reading
Registration is a free and easy way to support our truly independent journalism
By registering, you will also enjoy limited access to Premium articles, exclusive newsletters, commenting, and virtual events with our leading journalists
Already have an account? sign in
Register for free to continue reading
Registration is a free and easy way to support our truly independent journalism
By registering, you will also enjoy limited access to Premium articles, exclusive newsletters, commenting, and virtual events with our leading journalists
Already have an account? sign in
Join our new commenting forum
Join thought-provoking conversations, follow other Independent readers and see their replies