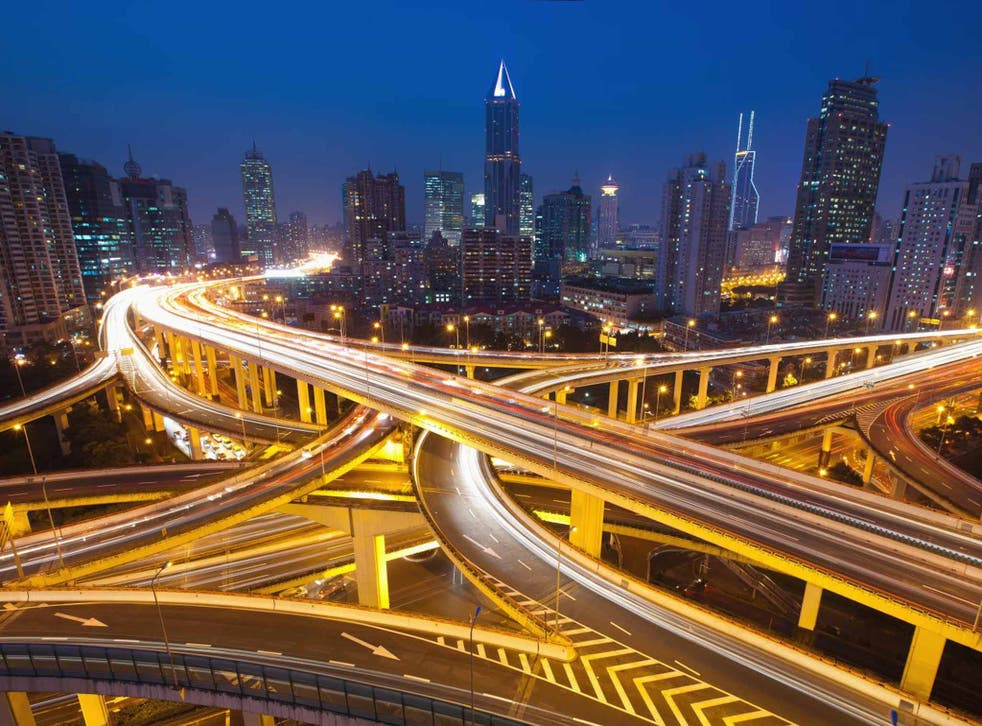 John Malkovich: My life in travel
'Returning to Shanghai, it was just a different world'
My father was publisher of a conservation magazine called 'Outdoors Illinois'.
For our first holiday, we went from our little hometown in Illinois to somewhere on Lake Michigan. All I really remember about it is that we had these plastic drinking glasses shaped like little cowboy boots. We also camped in southern Illinois, which is Indian country and can be quite hilly. We did a lot of canoeing there, as well as in Missouri.
My grandparents were Croatian.
I have been there several times and I like it, but I don't know it well, only Zagreb. However, on two occasions we've taken boats and toured a lot of the islands and the coast, which was lovely.
I once did an enormous car trip from Paris to Provence, down the Atlantic coast.
My wife and I decided to see if we could find a house in France that we could live in part-time in the 1990s. I already knew France quite well, so we drove from Paris to Normandy down the coast into Brittany and south looking for a place. Eventually we found a farm in the Luberon that was owned by a South African women called Betty Woolpert and she decided to sell it to us. We still have it but we don't live there any more; we go when we can. It's a lovely area, midway between Avignon and Aix-en-Provence.
My first trip abroad was to Thailand for 'The Killing Fields' in 1983.
The context of the film itself, about the Khmer Rouge [in Cambodia], had a big impact on me, but so did just being in Thailand and soaking up the life and getting to work on something interesting with interesting people. We were based in Bangkok for a long time and also in Hua Hin, Chiang Mai and Phuket. There was also a degree of travelling off the beaten track.
Istanbul is a powerful city.
I first visited around 12 years ago, which wasn't as soon as I wanted to, because I'd read a lot about it and loved the idea of it. Part of the appeal is the geography, with the Bosphorus cutting between Asia and Europe. I recently stayed by the Fatih Sultan Mehmet Bridge and it was fascinating to go out on the terrace of my hotel and see the constant traffic – people from the European side going to Asia and vice versa. The city is such an interesting mix of cultures, history and religions.
One of the most shocking things I've ever seen is the extent to which Shanghai has changed.
I'd spent a number of weeks there in 1987 and my wife and I went back about four or five years ago. This city – which was enormous in 1987 – was a completely different world. I had a hard time believing that I'd been there before. It's like New York multiplied by 4,000.
I love travelling for food.
My wife went to university in Beijing so she knows it quite well. One of the best meals I've eaten was at the J E Mansion in Beijing. It's a kind of modern reinterpretation of an alleged ancient Chinese style and the food was extraordinary, with a bit of Cantonese and a bit of Sichuan cuisine. San Sebastían in the Basque Country springs to mind for great food, too.
I live on the road.
We do have a house next to Boston though, as well as the house in Provence. Both are interesting places, but if I go out when I'm in Provence, it's to the grocery store or the hardware store. There is also a lovely bike path along an old railroad that I sometimes explore, too.
Vienna is Europe's most liveable city.
Or so they say. I'd have to concur with that though. It has wonderful architecture, history, culture. I have friends there and I've worked there a great deal over the years.
John Malkovich has directed a short film, 'A Postcard From Istanbul', for the new St Regis Istanbul hotel (bit.ly/StRegIst).
Join our new commenting forum
Join thought-provoking conversations, follow other Independent readers and see their replies