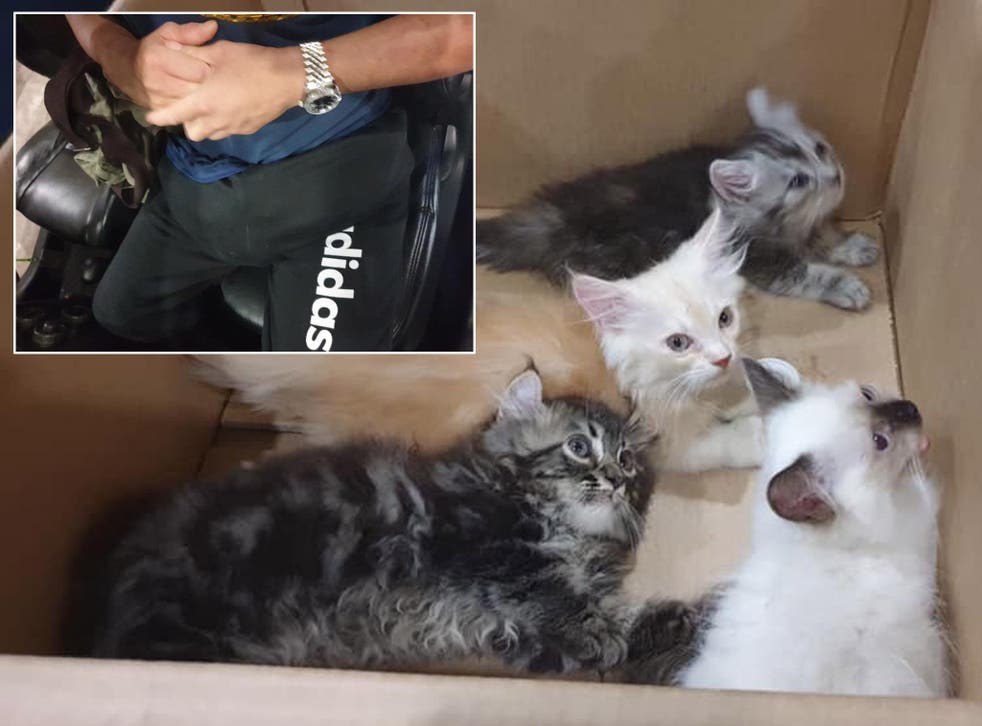 Man arrested with four live kittens hidden in his trousers in Singapore
'Trying to get past fur-midable officers? Impawsible'
A man who tried to smuggle four live kittens in his trousers through a Singaporean checkpoint was clocked by his oversized bulge.
The live cargo was discovered when immigration officials in the South East Asian city state heard "mewing" sounds coming from the man's trousers.
The 45-year-old Singaporean was attempting to travel through the Tuas Checkpoint, which links Malaysia and Singapore.
The Singapore Immigration and Checkpoints Authority (ICA) shared the story on Facebook.
"Trying to get past fur-midable officers? Impawsible," they said in a post.
The kittens are now in the care of the Agri-Food & Veterinary Authority of Singapore.
Immigration officials warned that smuggled animals of "unknown health status" could introduce diseases like rabies to the city state.
The ICA added: "This method of concealment is a cause for concern as similar methods may be used by people with ill intent to smuggle security items into Singapore. The ICA will continue to conduct security checks to prevent smuggling attempts."
In June 2018, a man was arrested at Heathrow Airport when officials found two vulture chicks and 17 eggs of other rare bird species in his body belt.
Join our new commenting forum
Join thought-provoking conversations, follow other Independent readers and see their replies