Breastfeeding mother told to cover up on KLM flight in case other passengers are offended
Airline tells woman to be 'respectful of people of other cultures'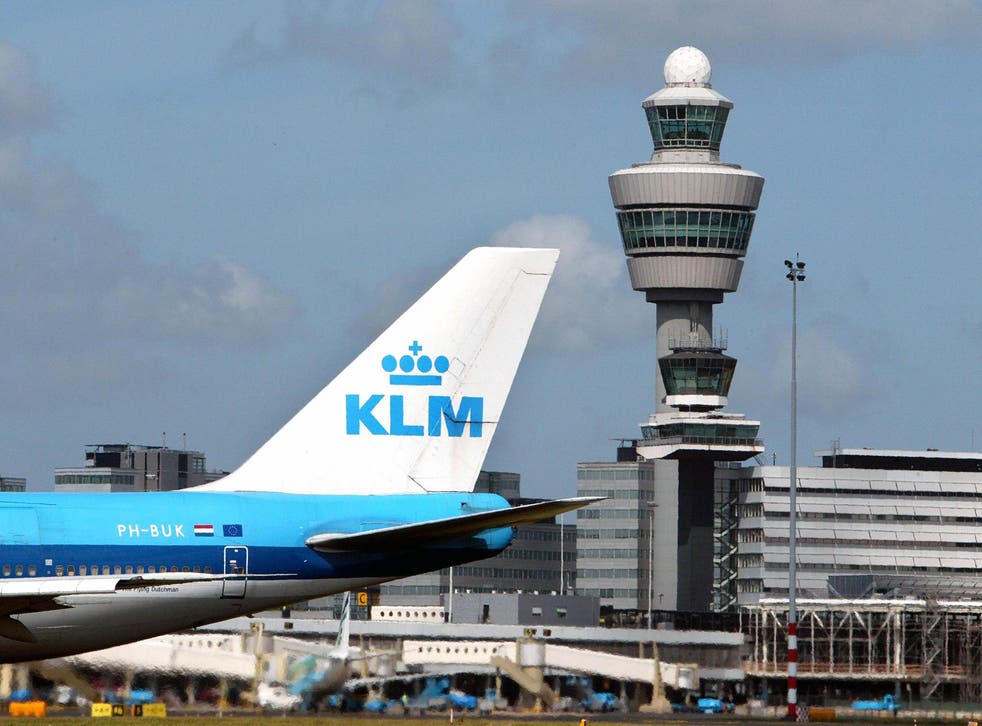 Airline KLM's breastfeeding policy has caused outrage online after a spokesperson said mothers could be asked to "cover up" while feeding their babies during a flight.
The Dutch carrier said the measure would be taken if other passengers were "offended".
"We would like to emphasise that breastfeeding is permitted on KLM flights," the airline posted on Facebook. "However, we strive to ensure that all of our passengers of all backgrounds feel comfortable onboard.
"Therefore, we may request a mother to cover herself while breastfeeding, should other passengers be offended by this."
The statement was in response to an emotional Facebook post from Shelby Angel, who shared her experience of breastfeeding her one-year-old on a KLM flight from San Francisco to Amsterdam.
"I breastfeed her. It calms her and helps her sleep and makes her comfortable," wrote Angel.
"She's also a busy toddler who doesn't like to be covered. I do my best to be discreet, but sometimes some skin shows. Before we even took off, I was approached by a flight attendant carrying a blanket.
Celebrating women across the world breastfeeding

Show all 32
"She told me (and I quote) 'if you want to continue doing the breastfeeding, you need to cover yourself.'"
Angel refused, explaining her daughter didn't like to be covered and that doing so would upset her. The flight attendant allegedly warned Angel that if anyone complained, she would be responsible.
"The rest of this flight, that flight attendant would not so much as look me in the eyes," added Angel. "I felt extremely uncomfortable and disrespected."
Angel said she issued a formal complaint to KLM when they arrived home, but was told she needed to be "respectful of people of other cultures" and that the flight attendant's response was in line with company policy.
"Instead of standing up for and protecting breastfeeding mothers and our children, already under the duress faced by flying with our young children, KLM would rather hold up antiquated values that shame women's bodies," Angel added.
The post garnered more than 1,000 shares, reactions and comments in total, with many Facebook users furious that breastfeeding mothers should be forced to cover up.
"I can't believe you were treated like that!" commented one user in the Breastfeeding Older Babies and Beyond Facebook group.
Support free-thinking journalism and attend Independent events
"It's not 'other cultures' that are the issue. It's the Western world that is the issue. Our culture is the most discriminatory of breastfeeding mothers."
Another user added: "Hopefully something positive will come from your horrible experience, moving forward."
According to parenting website Made For Mums, KLM has "no formal objection to breastfeeding, however mums are asked to respect other passenger's sensibilities".
A KLM spokesperson told The Independent: "Of course, breastfeeding is permitted on board. However, not all passengers feel comfortable with breastfeeding in their vicinity and sometimes these passengers complain to the cabin staff. To keep the peace on board, in such cases we will try to find a solution that is acceptable to everyone and that shows respect for everyone's comfort and personal space. This may involve a request to a mother to cover her breast."
Register for free to continue reading
Registration is a free and easy way to support our truly independent journalism
By registering, you will also enjoy limited access to Premium articles, exclusive newsletters, commenting, and virtual events with our leading journalists
Already have an account? sign in
Register for free to continue reading
Registration is a free and easy way to support our truly independent journalism
By registering, you will also enjoy limited access to Premium articles, exclusive newsletters, commenting, and virtual events with our leading journalists
Already have an account? sign in
Join our new commenting forum
Join thought-provoking conversations, follow other Independent readers and see their replies