La Baule: Small businesses accuse utilities firm of privatising popular French beach
La Baule sits on one of Europe's longest beaches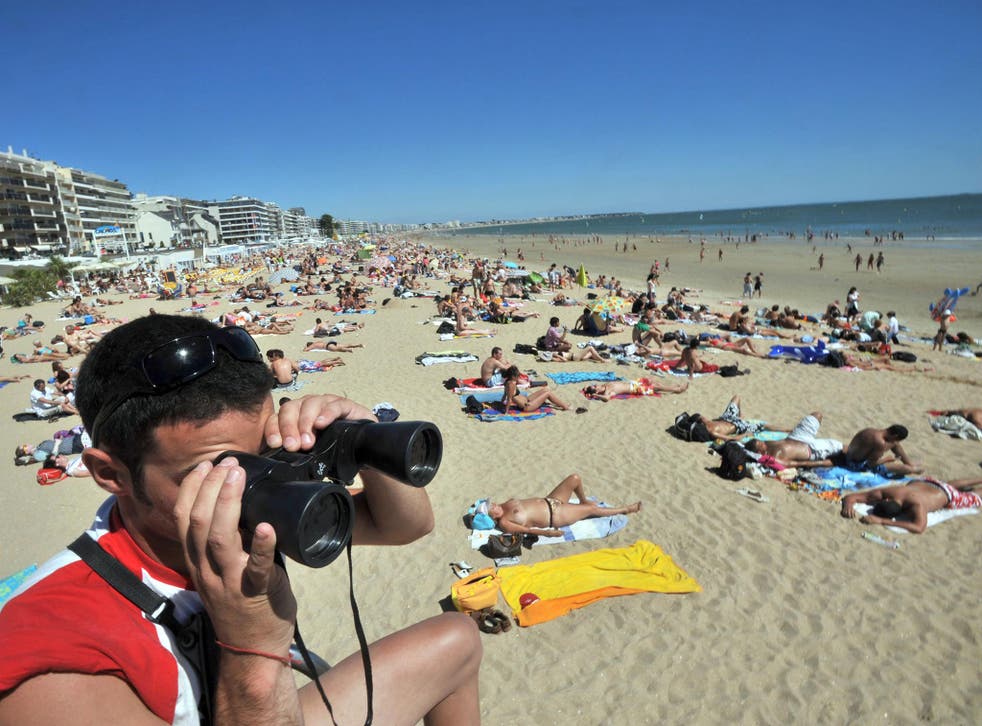 Small businesses which cater to holiday makers on a portion of France's longest beach have accused a firm of privatising the area, in a move they fear will force them to close.
La Baule in Brittany makes up 9km of the western coast of France, from Pornichet to Pouliguen, and has an upmarket image thanks to its luxury hotels and villas which are used by travellers including Parisians.
Last December 5.4km of La Baule was put into the control of French utilities firm Veolia, which specialises in waste treatment, for 12 years. The company plans to refurbish the facilities, and take over from the 35 business on the stretch, including bars, restaurants and sailing clubs, The Local.Fr reported citing AFP.
Veolia also plans to knock down permanent buildings in this portion of La Baule, and erect temporary buildings that can be removed in the off-season. This process is predicted to cost between €200,000 and €700,000. Loic Durand-Raucher who is the manager of the beach association at La Baule, says that businesses fear the cost of this will passed on to them, forcing them to close. He added that the new structures will homogenise the beach's buildings.
National Geographic 2016 Traveler Photographer of the Year contest - winners and runners up

Show all 12
The beach was ravaged by a storm in 2014, and businesses suffered as a result, leading the local authority to seek a firm to take control.
Veolia, however, denied that the beach has been privatised, and said that businesses won't incur any costs.
This case is the latest to spark debate about private ownership of beaches. In 2014, locals complained when Martin's Beach in California was blocked to public access.
In December 2016, the California State Lands Commission voted to try to seize the land from billionaire Vinod Khosla, SF Gate reported.
Register for free to continue reading
Registration is a free and easy way to support our truly independent journalism
By registering, you will also enjoy limited access to Premium articles, exclusive newsletters, commenting, and virtual events with our leading journalists
Already have an account? sign in
Register for free to continue reading
Registration is a free and easy way to support our truly independent journalism
By registering, you will also enjoy limited access to Premium articles, exclusive newsletters, commenting, and virtual events with our leading journalists
Already have an account? sign in
Join our new commenting forum
Join thought-provoking conversations, follow other Independent readers and see their replies