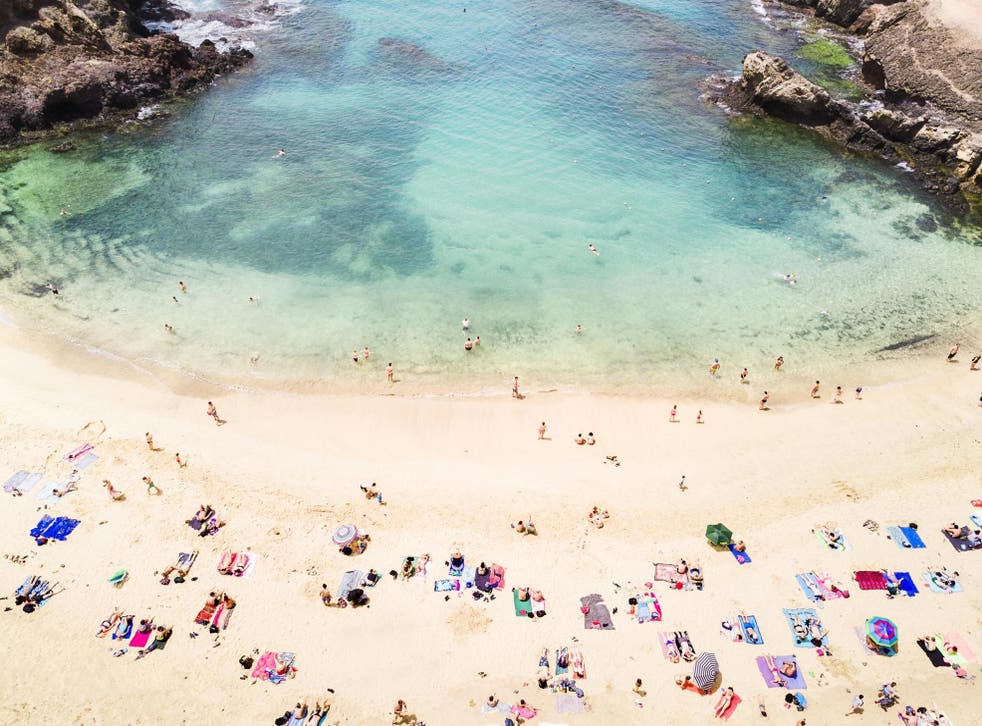 Lanzarote is cheapest holiday destination this summer, says research
Overseas holidays on average 52 per cent cheaper this summer than in 2019
Lanzarote is the cheapest package holiday destination this summer, according to new research.
The Canary Island, currently on the UK's "amber list", topped TravelSupermarket's best value holidays between now and the end of August, with prices starting from £161 per person.
The travel platform analysed this summer's cheapest holidays during the summer, comparing them with the same period in 2019.
It found that seven nights in Lanzarote cost an average 43 per cent less than the same period in 2019. Other Canary Islands, including Fuerteventura, Tenerife and Gran Canaria, have also seen their package prices drop by similar percentages.
TravelSupermarket said that overall, holidays were 52 per cent cheaper this summer than in 2019, thanks to lower demand for overseas trips.
Most of Europe, bar Malta, Croatia and Bulgaria, sits on the UK's amber list, and for the unvaccinated mandates 10 days of self-isolation at home and two post-arrival PCR tests.
From 19 July, fully vaccinated Britons and those under 18 are able to swerve quarantine when returning from amber-graded territories, provided they aren't returning from France.
"Being off the west coast of Africa and a longer flight away, the Canaries tend to be a pricier option than their mainland and Balearic cousins," says Emma Coulthurst from TravelSupermarket.
"But many Spanish on the mainland, who would normally travel to the Canaries, are choosing to holiday at home. As a result, it is mostly Canarians holidaying in their own backyard and a small smattering of Europeans.
"With only a small number of visitors to the Islands, holiday prices have plummeted."
Join our new commenting forum
Join thought-provoking conversations, follow other Independent readers and see their replies