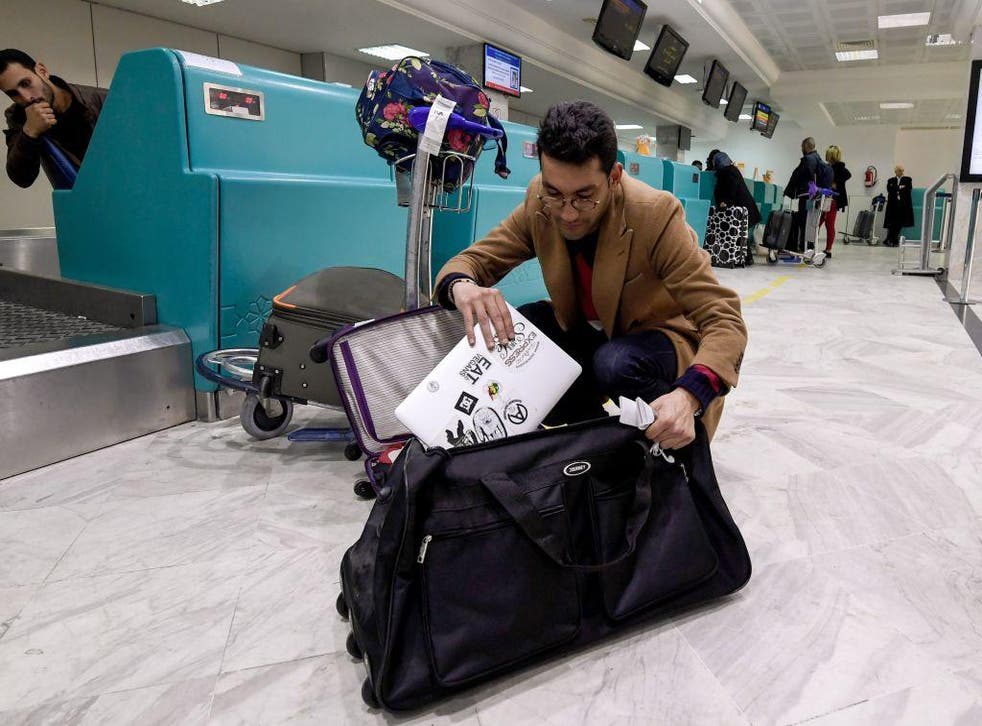 Will laptop ban be introduced from UK to US today?
Heathrow says: 'At this time, no changes have been announced by the authorities'
Simon Calder
Travel Correspondent
Thursday 11 May 2017 09:33 Comments
Rumours that the US Department for Homeland Security will ban electronic devices from the cabins of aircraft flying from Europe to America have intensified.
Writing in the Daily Beast, Clive Irving said that an announcement from Washington is expected on Thursday.
But a DHS spokesperson told the Skift travel news service that plans to extend the electronics ban are not yet set: "No final decisions have been made on expanding the restriction on large electronic devices in aircraft cabins; however, it is under consideration."
Such a ban would remove some of the inconsistencies in the present prohibition, which applies to flights from eight Middle East and North African countries, unless they stop somewhere else en route.
But it would have massive effects on airport operations in Europe, with extra security teams needed at each gate for US-bound flight to check cabin baggage.
A spokesperson for Heathrow, which would be far more affected than any other airport, told The Independent: "We are aware of media reports speculating on changes which may impact some passengers, but at this time, no changes have been announced by the authorities and there is no impact at Heathrow.
"The safety and security of our passengers and colleagues is our top priority and we work closely with the police and Government authorities to remain vigilant and to respond to any changes in the security situation."
Tourism figures in the US fear that such a move would diminish the appetite among European travellers for American vacations.
Register for free to continue reading
Registration is a free and easy way to support our truly independent journalism
By registering, you will also enjoy limited access to Premium articles, exclusive newsletters, commenting, and virtual events with our leading journalists
Already have an account? sign in
Join our new commenting forum
Join thought-provoking conversations, follow other Independent readers and see their replies