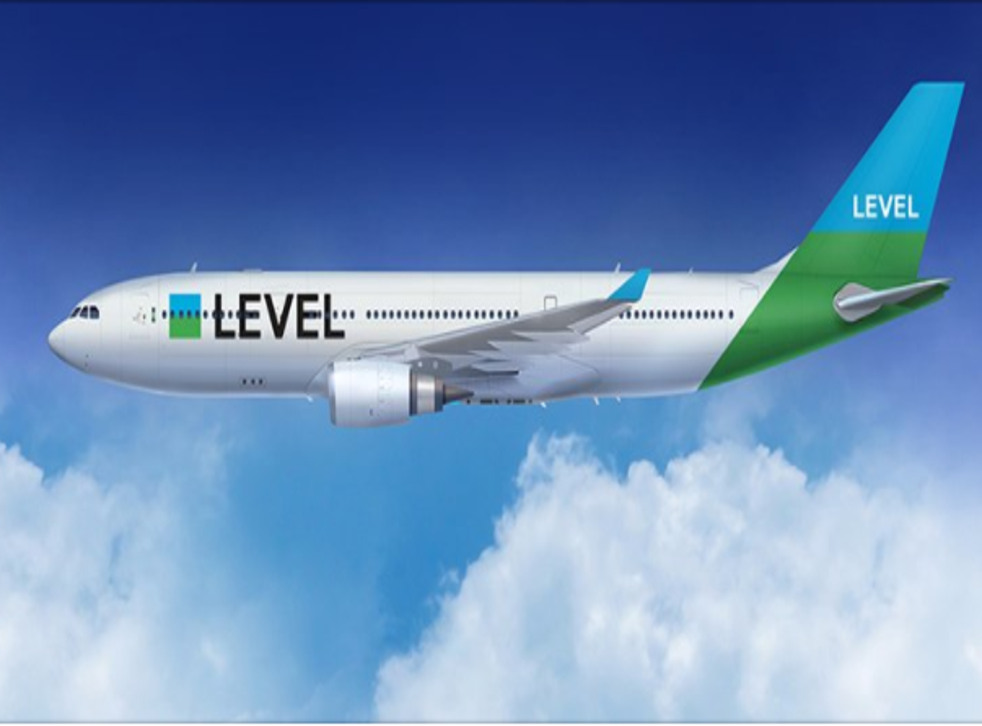 Level: British Airways' new sister airline is offering transatlantic fares dramatically lower than rivals
Prices from Barcelona to California and to Buenos Aires are undercutting the market
"Yesterday we hit record sales: 52,000 tickets sold," tweeted Level — British Airways' new sister airline. "Wow!"
Level's new transatlantic network was launched at the weekend and takes to the skies in June. The budget carrier is part of the IAG conglomerate, which includes Aer Lingus, Vueling and Iberia as well as BA.
The carrier will be based in Barcelona, with flights to Los Angeles and Oakland in California, Punta Cana in the Dominican Republic and the Argentinian capital, Buenos Aires.
The opening one-way fares announced by airline were €99, and all the cheapest seats appear to have been snapped up fast. But research by The Independent reveals many tickets are on sale for only slightly more — particularly in the autumn.
Departing from Barcelona to Oakland — the airport serving San Francisco — for a week on 4 November costs €113 for the outbound leg, and €134 inbound, giving a return fare of €247, or about £220. Similar fares are available on many dates in November and the first half of December.
On similar dates on the identical route, the low-cost airline Norwegian's fares are €199 outbound and €213 inbound — two-thirds higher than its new rival.
The basic fare on Level covers only a single piece of cabin baggage, with maximum dimensions of 56x45x25cm. It appears there is no weight limit.
Meals, drinks and Wi-Fi are charged separately on Level. Norwegian offers complimentary Wi-Fi, but its free cabin baggage baggage allowance is not so generous as Level's.
For British travellers, the arrival of a new option to Buenos Aires is especially appealing. On the key pre-Christmas Friday, 22 December, returning two weeks later, the return fare from Barcelona is €947. Together with a separately booked low-cost flight from Gatwick (allowing plenty of time for the connection outbound and return), the total in sterling is around £930 return.
The cheapest non-stop flight on British Airways from Heathrow to Buenos Aires on these dates is £1,414, and the lowest fare via Madrid on Iberia or Air Europa is around £1,000.
Flights are operated by the Spanish airline Iberia on behalf of Level. A source at Aer Lingus expressed surprise that a new entity had been set up for low-cost transatlantic flying, when the Irish airline is already offering budget services — and has an established and well-regarded brand.
The fare quotes for a series of test bookings suggest that the final decision on a name was taken fairly late on in the project. It shows the operator as "Iberia for Newco". Newco appears to be the working name for the new airline.
Join our new commenting forum
Join thought-provoking conversations, follow other Independent readers and see their replies