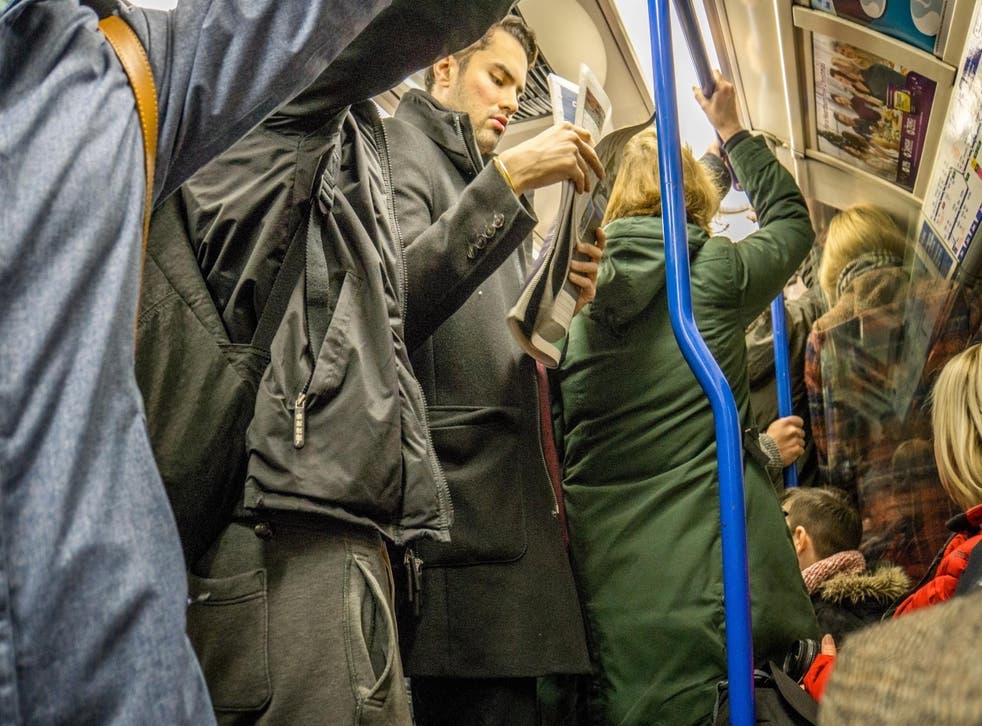 Why is London's Central line so unbearably hot?
A look at the Underground line that exceeds EU temperatures fit for transporting sheep, cows and pigs
Joanna Whitehead
Tuesday 24 July 2018 08:58 Comments
Throughout the summer months, a journey on London's Underground can feel like an exercise in endurance. Packed into metal carriages deep beneath the sticky tarmac, the mercury can rocket resulting in irritable passengers, short tempers and an uncomfortable commute.
Some tube lines fare worse than others, however. A recent report by Wired has revealed that the Central line consistently breaks temperature records, hitting 35.5C last summer, which surpassed the EU limit at which it's legal to transport livestock (30C).
Out of 11 lines, covering 402 kilometres and serving 270 stations, why is the Central line the Underground's worst offender when it comes to comfort? Much like a typical dating profile, it comes down to three main factors: age, depth and money. It's an old, very deep route and TfL hasn't invested the money to cool it down. Swipe left.
Cold, hard cash isn't the only barrier to an improved journey on this toasty route, however. Structural challenges pose a major problem. When engineers built London's tube tunnels at the end of the nineteenth century, they left little to no space making the installation of additional ventilation an impossibility, particularly for deep level tunnels like the Central line.
The tunnels are also carved out of clay, which have gradually been heating up as time elapses. And, with nearly 80 per cent of energy produced by trains, humans and related infrastructure being absorbed by the clay, which has an ambient temperature of between 20C and 25C, it makes for some malleable mud.
Gallery: 150 years of London underground

Show all 27
Central line trains also happen to be the fastest and the longest on London Underground's network, serving 49 stations over 46 miles. Frequent stopping and starting over an extended distance only aggravates matters further; a huge 38 per cent of heat generation on the London Underground comes from trains braking, something Central line trains do more frequently and over a longer distance than trains on other lines.
Solutions to this hot box hell-ride, such as air cooling units, have been introduced to a select number of stations with mixed feedback. While the final touches continue to be added to Crossrail, it's highly unlikely that London's Underground network is likely to get any cooler anytime soon, making a bottle of water and a strong resolve essential for riding this train.
This article has been updated. It was originally published in June 2018.
Register for free to continue reading
Registration is a free and easy way to support our truly independent journalism
By registering, you will also enjoy limited access to Premium articles, exclusive newsletters, commenting, and virtual events with our leading journalists
Already have an account? sign in
Join our new commenting forum
Join thought-provoking conversations, follow other Independent readers and see their replies