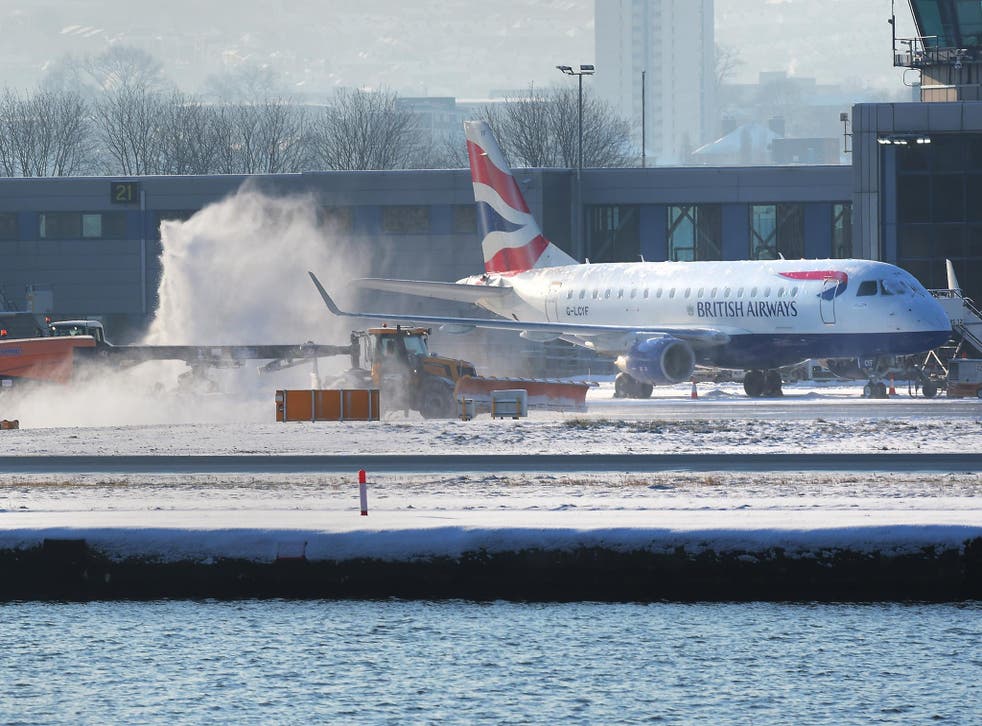 London City airport: diversions, delays, disruption
Passengers at Dublin, Aberdeen, Amsterdam also badly affected
Thousands of airline passengers are out of position after dozens of flights were diverted due to snow.
London City airport appears to be the worst affected. The first arrival of the day, British Airways flight 2 from New York, was diverted to Gatwick. Flybe has diverted services to Southampton, while BA's inbound flight from Frankfurt landed in Birmingham.
Dozens of other flights were simply cancelled or, as in the case of Luxair, returned to the departure airport, Luxembourg. At least outbound 30 flights have been cancelled, with more likely to be grounded.
Leeds Bradford airport has seen widespread cancellations, with eight flights on each of Ryanair and Flybe grounded. While Flybe services are domestic, the Ryanair cancellations include longer services to Fuerteventura and Malta. BA's afternoon departure to Heathrow was also cancelled.
Dublin airport saw its morning schedules shredded, with flights either cancelled or operating hours late. Aer Lingus has seen the most cancellations, with links to Heathrow, Gatwick, Bristol, Glasgow, Edinburgh, Manchester and Birmingham all grounded.
Ryanair services to Gatwick, Bristol, Newcastle, Manchester, Stansted and East Midlands were cancelled, along with Cityjet to London City, Flybe to Cardiff and Loganair to Norwich and Dundee.
Aberdeen airport saw many cancellations, many on domestic flights to and from the eastern side of Britain. Flybe cancelled links from London City, Southampton, Leeds Bradford, Newcastle, Humberside and Norwich, while Loganair grounded services from Durham Tees Valley and Orkney.
Continental airports have also been hit by severe weather, with Bilbao airport in northern Spain seeing dozens of cancellations. One Iberia flight from Madrid return to the Spanish capital after being unable to land. Nearby Biarritz also saw multiple cancellations.
At Amsterdam's Schiphol airport, KLM cancelled many flights including links to Aberdeen and Norwich.
Join our new commenting forum
Join thought-provoking conversations, follow other Independent readers and see their replies