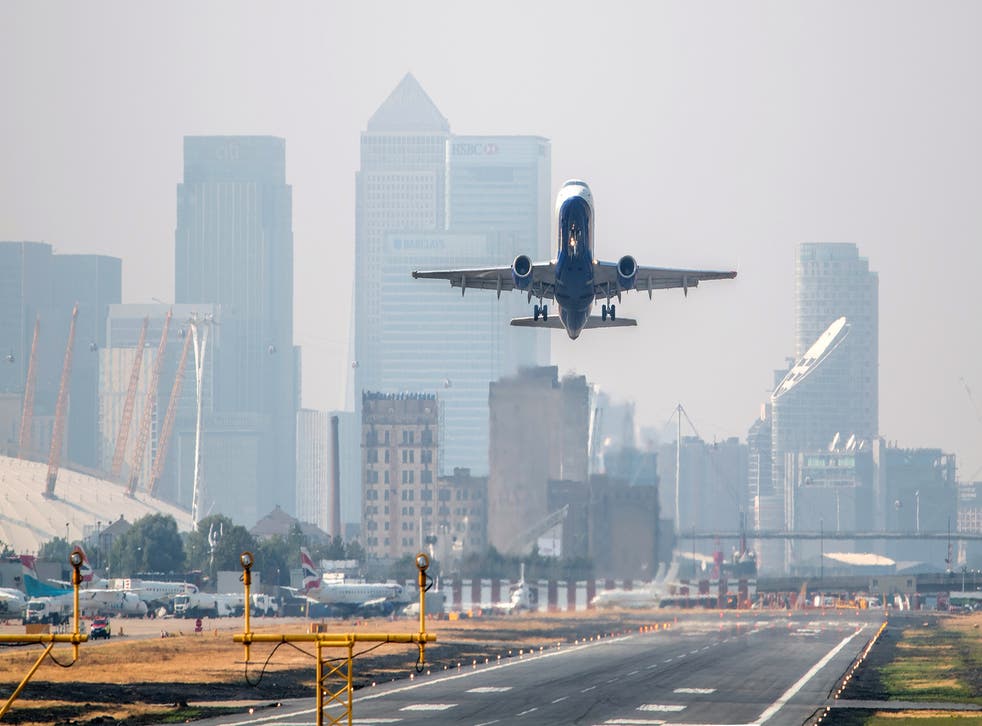 London City Airport pauses £500m expansion because of coronavirus
Airport to 're-evaluate the timing of the next phases of the development programme' due to Covid-19
London City Airport will press pause on its £500m expansion plans at the end of the year because of coronavirus.
The impact of Covid-19 on the beleaguered aviation industry means the airport will have to "re-evaluate the timing of the next phases of the development programme".
Commercial flights were halted during the pandemic and only started up again on 21 June, with demand much lower than pre-coronavirus levels.
The decision to put the project on hold will halt a terminal extension and a new east pier. These improvements will be considered once demand picks up again.
However, some planned works will be completed before 2021, including eight new aircraft stands, capable of accommodating newer, cleaner aircraft (the Airbus A220 and the Embraer E2-190, for example); a full-length parallel taxiway to allow 45 take-offs and landings per hour; and more passenger facilities.
A new immigration facility, incorporating eight new e-gates, will also open at the beginning of September.
"Given our location in the heart of London, and the resilient nature of aviation, the airport and our shareholders remain very confident about the long-term prospects of London City and the vital role we can play in re-connecting London and the British economy as we recover from the shock of COVID-19," said CEO of London City Airport, Robert Sinclair, in a statement.
"For the time being, we have taken the decision to focus our attention on delivering the vital additional airfield infrastructure which will provide our existing and prospective airline customers with the potential to bring new generation aircraft to this airport in greater numbers, which will be a crucial aspect of how we build a better, more sustainable airport."
He added: "Completing the terminal extension and new east pier very much remains part of our future and, with the foundations for both in place, we stand ready to take those projects forward when demand returns."
It's the latest in a long line of airports and airlines to be hit by the devastating impact of coronavirus on air travel.
Extinction Rebellion block entrance at City Airport

Show all 51
EasyJet recently announced it will close three of its bases in the UK.
The airline said it will close its bases at London Stansted, London Southend and Newcastle airports from 1 September, resulting in more than 600 redundancies.
Jet2 has also announced it is making 102 pilots redundant from its bases across the UK.
Join our new commenting forum
Join thought-provoking conversations, follow other Independent readers and see their replies