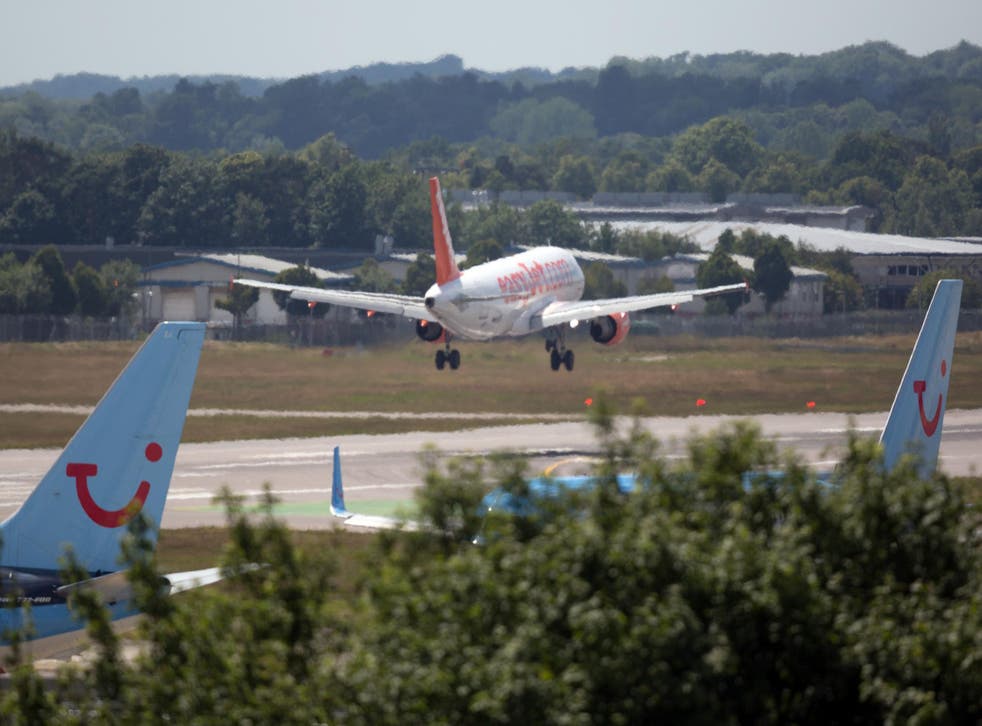 London Gatwick airport update: British Airways, easyJet and Virgin Atlantic are all changing terminals
Three big airlines are changing ends at Britain's second-busiest airport
Chris Woodroofe is anticipating a couple of sleepless nights later this month.
As Gatwick's chief operating officer, he is the man blowing the whistle that will signal a wholesale change of ends at Britain's second-busiest airport: the biggest airline move since the North Terminal opened in 1988.
After the last wave of easyJet flights from South Terminal depart on Monday 23 January, all traces of their tenancy of Gatwick's original terminal will be removed, as teams prepare the ground for the new resident: British Airways.
From Tuesday 24 January onwards, every easyJet flight will depart from North Terminal; at present, operations are split between the two, leading to confusion for passengers and cost and complexity for the airline.
At close of business on that day, Virgin Atlantic and BA will vacate their current locations in South and North Terminals respectively, and change ends.
From Wednesday 25 January, loyal Virgin Atlantic customers who have been checking-in at South Terminal since the airline launched in 1984 will need to board the driverless Shuttle train and head for North Terminal instead. And BA passengers accustomed to using the North Terminal will find themselves back in a rather more beautiful South: for the past year, premium travellers have had to cram into non-BA lounges while preparations for the move took place.
When Gatwick's North Terminal opened, the Sussex airport handled about 21.5 million passengers each year — half the current number. At the time, BA was dominant, having just taken over the long-standing incumbent, British Caledonian.
In 1988, BA's move from the original terminal (now know as South) was into a new, empty structure. Furthermore, ground handling technology was far more primitive and labour intensive.
Nearly three decades on, BA carries more passengers than in 1988, but it has been eclipsed by an airline that was born only in 1995: easyJet. The budget carrier flew almost 75 million passengers last year. A quarter of them — 17.4 million — flew to or from Gatwick, now the airline's main base. That is almost 50,000 per day.
Chris Woodrofe discusses the changes at Gatwick airport
As easyJet grew at Gatwick, its operation spilled over from the original location in South Terminal to the North. The split causes a wide range of problems — every day, some arriving passengers expecting to turn up at South Terminal find themselves North, and vice-versa.
But to consolidate all the easyJet operations in one terminal, two other big airlines will also have to move.
BA, the second-largest carrier at Gatwick, heads south. To provide enough room for it, Virgin Atlantic and its 1.4 million annual passengers (4,000 a day) go north.
Some flights have already been tested from the opposite terminals, and starting next Wednesday, 11 January, the daily BA Gatwick-New York flight will switch to South Terminal. It is followed from 19 January by the Naples departures.
The big move has been planned for two years. It involves 42 major projects and a "to-do" list for the switch itself with 500 items.
To accommodate it, easyJet has reduced its normal Gatwick schedule by 40 per cent on 24 and 25 January. That means it can safely vacate South Terminal even while BA remains in the North.
British Airways should have a clear run to set itself up at the south end of the South Terminal, while Virgin Atlantic takes over BA's location in the North.
The intricate puzzle also requires Monarch to shift position slightly from one part of South Terminal to another. All other airlines, including Thomson, Thomas Cook, Norwegian and Emirates, are staying put.
Without the luxury of a brand-new building and the chance to gradually to ramp up operations — as Heathrow enjoyed with the six-month move into Terminal 2 — Mr Woodroofe has organised a series of trials for the customer-facing departures experience and operations on the airfield itself. "We've finessed the wayfinding for passengers, and done some line-painting for the aircraft," he said.
Midweek in January has been chosen because it is the quietest time of the year, with some slack in the system. But Chris Woodroofe says he is "Very much looking forward to another busy summer" at Gatwick.
The Sussex airport now handles more passengers from its single runway than Heathrow did from two runways in 1990.
Click here for the latest travel offers from Independent Holidays
Join our new commenting forum
Join thought-provoking conversations, follow other Independent readers and see their replies