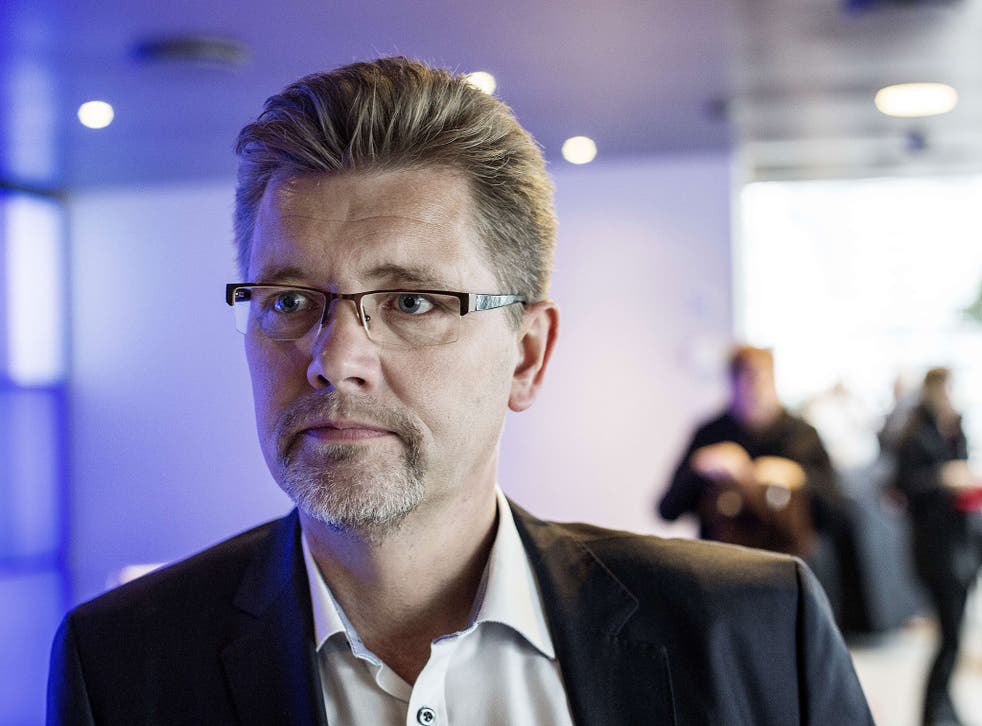 Lord Mayor of Copenhagen accuses Ryanair of 'social dumping' and bans staff from flying with company on official business
The Dublin-based airline has a long history of striving to avoid what it sees as onerous labour laws by employing crew on contracts written under Irish law
Simon Calder Comments
In a plot twist worthy of a Nordic Noir serial, the Lord Mayor of Copenhagen has dented Ryanair's plans to make a killing with its new base in the Danish capital.
Frank Jensen, a Social Democrat who has been the city's Lord Mayor for five years, has banned staff from flying with Ryanair while on official business - even if it means paying much more on the Scandinavian airline SAS.
Copenhagen has 45,000 municipal workers.
Mr Jensen told the Berlinske newspaper: "We require all of those who deliver services to the municipality, including those who would sell us plane tickets, to offer their employees proper salaries and working conditions."
On his Facebook page, he described Ryanair's practices as "social dumping."
Ryanair responded by tweeting a picture of Mr Jensen's face superimposed on Marie-Antoinette's body, with the slogan: "Let them eat cake!" and "Let them pay high fares!"
Best low-cost airline in Europe awards

Show all 10
The Dublin-based airline has a long history of striving to avoid what it sees as onerous labour laws by employing crew on contracts written under Irish law. The Danish trade-union movement is seeking to have this practice overturned, with a case set for next month.
Ryanair, which is the biggest budget carrier in Europe, set up a base in Copenhagen this year. It had previously offered flights to the city, though rather than landing in the Danish capital they actually touched down at Malmo in Sweden - on the other side of the bridge between the two nations.
Copenhagen is already experiencing strong low-cost competition, with Norwegian and easyJet taking on SAS. Ryanair's schedule from the capital serves a dozen cities, including London Luton, Madrid and Milan Bergamo.
A spokeswoman for Ryanair told The Independent: "Ryanair's pilots and cabin crew enjoy high pay, job security and already have a collective agreement with Ryanair. We are also surprised at his boycott call when all Ryanair flights in Copenhagen being handled by workers who are represented by Danish unions.
"SAS is cutting flights, closing routes, cutting pensions, cutting pay and cutting jobs. Which model does Mayor Jensen prefer to support? SAS's jobs cuts, pension cuts and pay cuts or Ryanair's growth?"
The aviation consultant, John Strickland, said: "Like Marie Antoinette it might have revolutionary consequences for the mayor. Ryanair can play the hand of democratising air travel and assisting public bodies to show they are cutting their travel budgets."
Register for free to continue reading
Registration is a free and easy way to support our truly independent journalism
By registering, you will also enjoy limited access to Premium articles, exclusive newsletters, commenting, and virtual events with our leading journalists
Already have an account? sign in
Join our new commenting forum
Join thought-provoking conversations, follow other Independent readers and see their replies