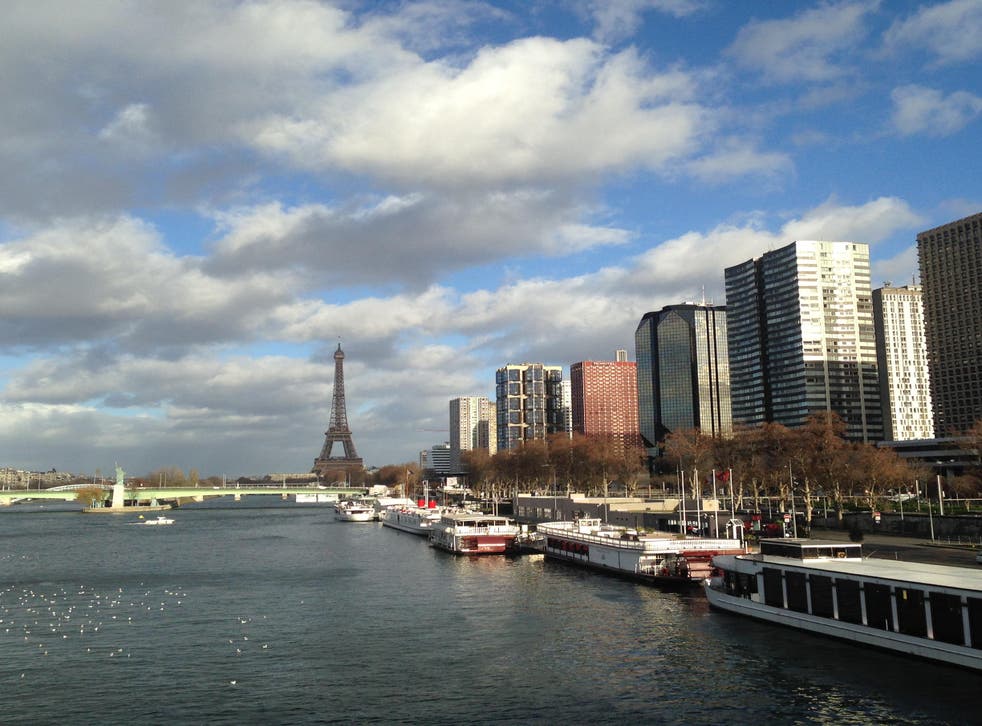 Eurostar offers £19 fares to Paris and Brussels as visitors stay away
But cheap tickets through the Channel Tunnel come with many strings attached
Simon Calder
Travel Correspondent
Wednesday 16 November 2016 19:33 Comments
In a bid to fill trains to Paris and Brussels after the terrorist atrocities of the past year, Eurostar is offering its lowest-ever fare: £19 one-way from London. But there's a catch: you might have to sit on a tip-up seat for the entire journey.
Travel to both the French and Belgian capitals has fallen sharply since the terrorist attacks in Paris last November and in Brussels in 22 March this year. Figures from the hotel data firm STR for the first nine months of the year show revenue per available room in Brussels down 23 per cent, and to Paris 15 per cent lower.
In May, Eurostar started a test programme of selling seats at £25 one-way using the "Snap" brand.
The concept is to continue through the winter, with even lower fares. Almost 20,000 seats are being made available between 28 November and 15 January 2017 at the lowest fare ever charged for the Channel Tunnel rail link. Tickets to Lille are available at the same £19 price.
The promotion is aimed at boosting business without making it too easy for "normal" Eurostar passengers to avail of the ultra-cheap tickets.
Many strings are attached. The offer is available only for Facebook users, from snap.eurostar.com. Bookings will open on Monday, 21 November and close eight days later.
The traveller must book at least a week in advance, and cannot choose the departure time for the train — simply opting for morning or afternoon travel. Two days before travel, Eurostar confirms the exact time of the train.
The new twist for the latest tranche of tickets: there is no such thing as a guaranteed seat. The train operator warns: "In case of high demand, please note that you might be attributed a tip up seat depending on availability."
While Snap passengers will initially be assigned seats, on heavily booked services with some last-minute customers prepared to pay hundreds of pounds to travel, Eurostar reserves the right to move them to tip-up seats in the vestibules.
Click here to view Eurostar trips, with Independent Holidays.
Register for free to continue reading
Registration is a free and easy way to support our truly independent journalism
By registering, you will also enjoy limited access to Premium articles, exclusive newsletters, commenting, and virtual events with our leading journalists
Already have an account? sign in
Join our new commenting forum
Join thought-provoking conversations, follow other Independent readers and see their replies