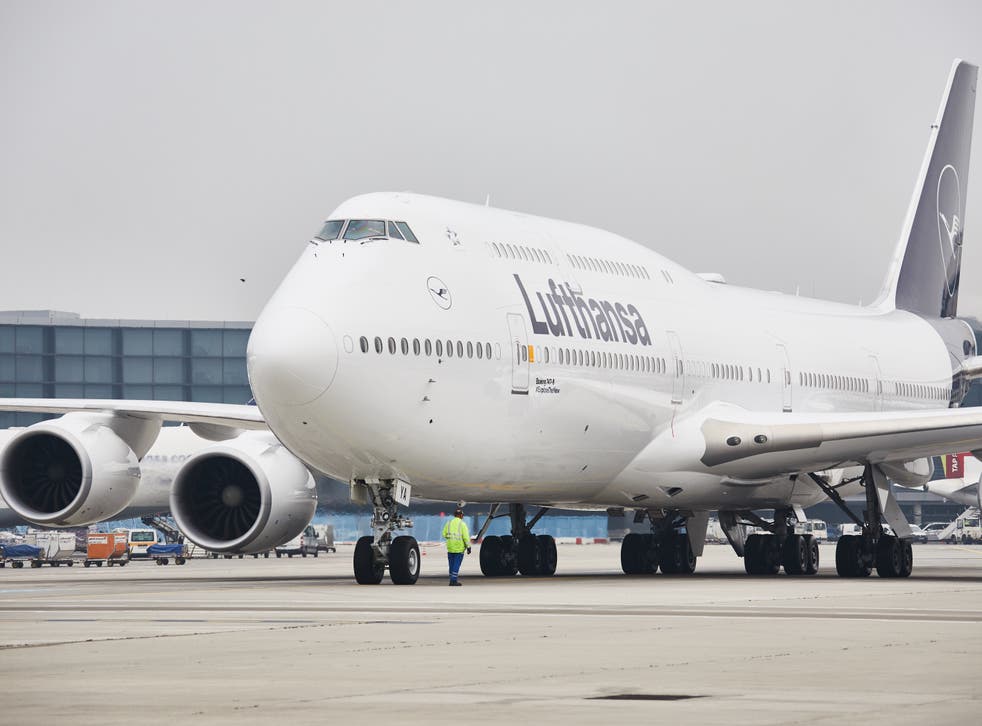 Lufthansa warns of pandemic's 'negative effect on security situation'
German national airline issues stark warnings about the future
Simon Calder
Travel Correspondent
Thursday 04 March 2021 08:47 Comments
The coronavirus pandemic will increase aviation security risks, Lufthansa has warned. 
As it reported an operating loss of €5.5bn (£4.8bn) for 2020, the German national airline also published updated risk assessments. 
The coronavirus pandemic will "have a negative effect on the overall security situation and state stability", the carrier warns in its annual report.
Existing conflicts could be escalated or accelerated. "There is also growing pressure on internal resources and established conflict resolution mechanisms at the same time," Lufthansa said.
"Because of its strong symbolic effect, civil aviation is still a potential target of terrorist attacks.
"The still-critical security situation, particularly in the Middle East and North Africa but also in Europe and Germany, as well as the latent risk of terrorist attacks on air traffic and aviation infrastructure, could have concrete effects on business operations."
The Lufthansa report also warns "increased military activity makes it more difficult to use and coordinate airspace".
It says: "Flights over areas of conflict continue to require comprehensive risk assessment and management, because there is a risk to civil aviation from complex anti-aircraft systems, especially in the hands of non-state forces."
In 2014, Malaysia Airlines flight MH17 over eastern Ukraine was downed by an anti-aircraft missile fired by pro-Russian rebels, killing all 298 onboard. In 2020 a Ukrainian airliner was shot down in Iran, with the loss of 176 lives, after it was mistaken for an American cruise missile.
Lufthansa's risk assessment continues: "Epidemics, pandemics or other causes such as bioterrorism could cause high rates of disease in various countries, regions or continents.
"In the short, medium and long term, this could drastically reduce the number of passengers travelling by air due to a fear of contagion, as is currently being dramatically demonstrated by the pandemic spread of the coronavirus."
Reporting financial losses that exceeded £13m per day during 2020, Lufthansa's chief executive, Carsten Spohr, said: "The past year was the most challenging in the history of our company – for our customers, our employees and our shareholders.
"Travel restrictions and quarantine have led to a unique slump in demand for air travel."
The CEO said: "Digital vaccination and test certificates must replace travel bans and quarantine so people can once again visit family and friends, meet business partners or learn about other countries and cultures."
Lufthansa's outlook is pessimistic: "Experts assume that demand will not regain its pre-crisis level any earlier than 2024.
"The pace of recovery is subject to great uncertainty, however, especially concerning the spread of the coronavirus and its mutations, the availability of vaccines, and potentially lasting changes in travel patterns."
The Lufthansa Group includes Austrian Airlines, Brussels Airlines, Swiss and the budget carrier Eurowings.
Yesterday Ryanair's chief executive, Michael O'Leary, told MPs his airline would lose around €850m (£740m) in the financial year that ends on 31 March.
Register for free to continue reading
Registration is a free and easy way to support our truly independent journalism
By registering, you will also enjoy limited access to Premium articles, exclusive newsletters, commenting, and virtual events with our leading journalists
Already have an account? sign in
Join our new commenting forum
Join thought-provoking conversations, follow other Independent readers and see their replies