Lufthansa accused of greenwashing over more expensive 'Green Fare' flights
The new fare has been criticised for lulling passengers into 'a false sense of security'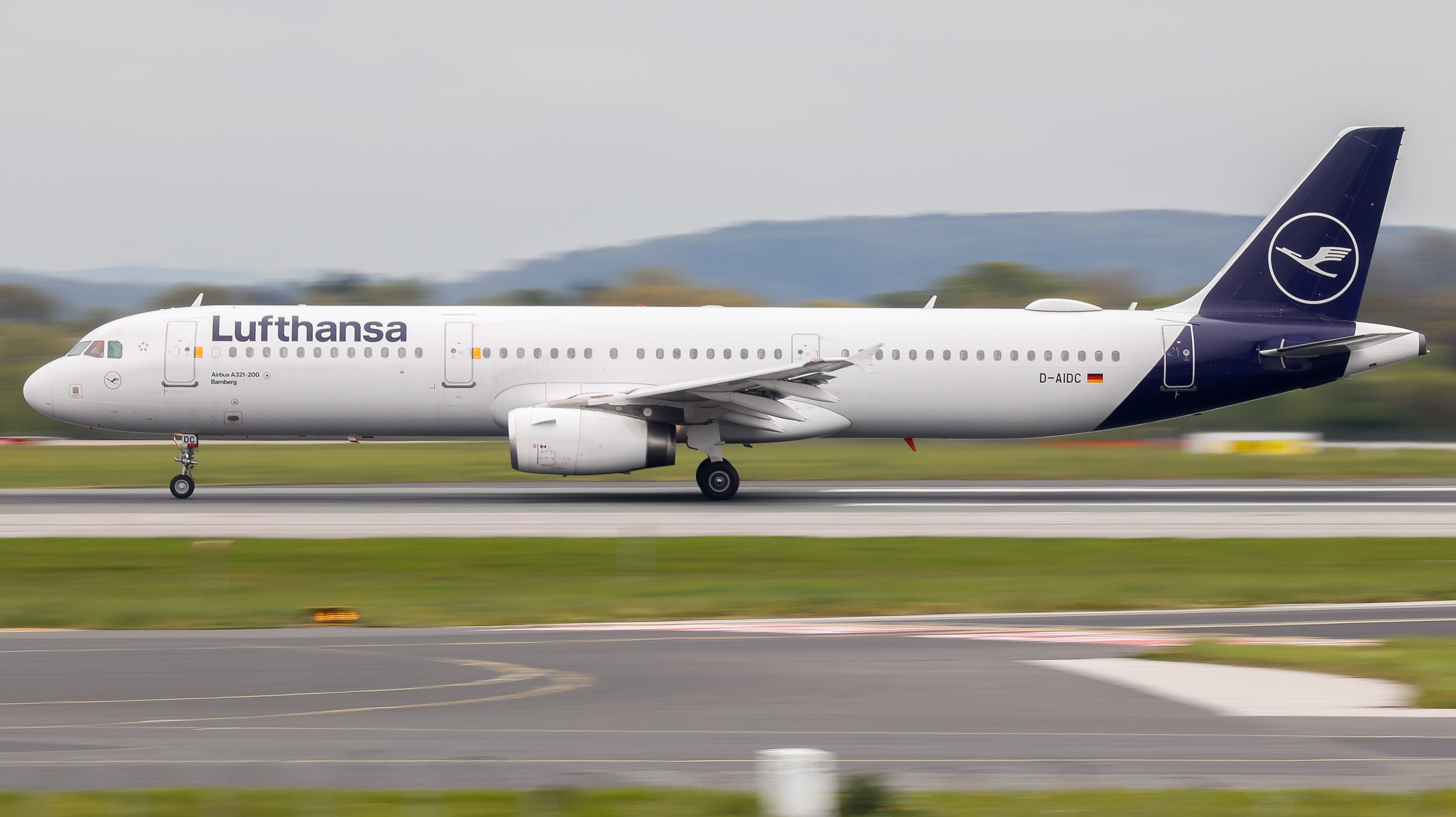 Lufthansa's introduction of Green Fare flights has been met with "greenwashing" accusations.
The new pricier fare is available for passengers to buy from today, with 100 per cent carbon offsetting built into the ticket price.
But climate activists have voiced concerns about the suggestion that these flights' CO2 emissions are being compensated for.
The German airline says the cost to the climate will be offset in two ways: 20 per cent of its offsetting is said to come through using Sustainable Aviation Fuels, while the other 80 per cent will be made up of contributing to climate protection initiatives.
Yesterday, campaign organisation Flight Free UK tweeted: "Lufthansa is introducing a new Green(washing) Fare. So if you're worried about aviation emissions, don't be! You can just pay a little bit extra and it all magically goes away."
After being tested last year for flights from Denmark, Norway and Sweden, the Green Fare option is now being rolled out for flights throughout Europe and North Africa. This fare will also include a free rebooking option and earn additional loyalty miles.
Referencing an increased demand for sustainable travel options, Christina Foerster, member of the Lufthansa Group's executive board responsible for brand and sustainability said: "The product launch is an important building block in our efforts to make air travel more climate-friendly."
However, Anna Hughes, director of Flight Free UK said: "Schemes like this lull passengers into a false sense of security, leading them to believe their emissions have been dealt with."
Today Flight Free UK has added another Twitter post criticising the move, by sharing an image of a "greenwash" advertising board which reads: "At Lufthansa we distract you with pictures of trees while we fry the planet."
The term greenwashing refers to a company making an unverified claim which deceives customers into thinking something they're purchasing may be more environmentally friendly than it actually is.
The Green Fare flights are to be offered by Lufthansa and its subsidiaries Austrian Airlines, Brussels Airlines, SWISS, Edelweiss, Eurowings Discover and Air Dolomiti.
The ticket option will be available on 730,000 flights a year within Europe and to Algeria, Morocco and Tunisia.
A Lufthansa spokesperson told The Independent: "The new Green Fares are an easy way for our customers to book a fare that makes flying more sustainable. The new fare directly includes the offsetting of flight-related CO2 emissions. This is achieved by using 20 percent Sustainable Aviation Fuels (SAF) and 80 percent by contributing to high-quality climate protection projects.
"The selected climate protection projects are audited according to the highest international standards (Gold Standard and Plan Vivo). The SAF currently used by the Lufthansa Group is produced in the HEFA process (Hydroprocessed Esters & Fatty Acids) from biogenic residual materials such as used cooking oils. It complies with the requirements of the European Union's Renewable Energy Directive II (RED II).
"The Lufthansa Group offers its customers a broad and individual range of services for offsetting the CO2 emissions caused by air travel. The company is consistently expanding this offer and meeting an increasing demand. The goal - also of the Green Fares - is to make climate-friendly flying even more common in the future.
"The Lufthansa Group relies on a continuous dialogue and regularly informs its customers, stakeholders and the interested public through various channels about its responsibility to reduce the environmental impact of flying."
Join our commenting forum
Join thought-provoking conversations, follow other Independent readers and see their replies