Macedonia to rename airport to end decades' long feud with Greece
The Macedonian Prime Minister is keen to build bridges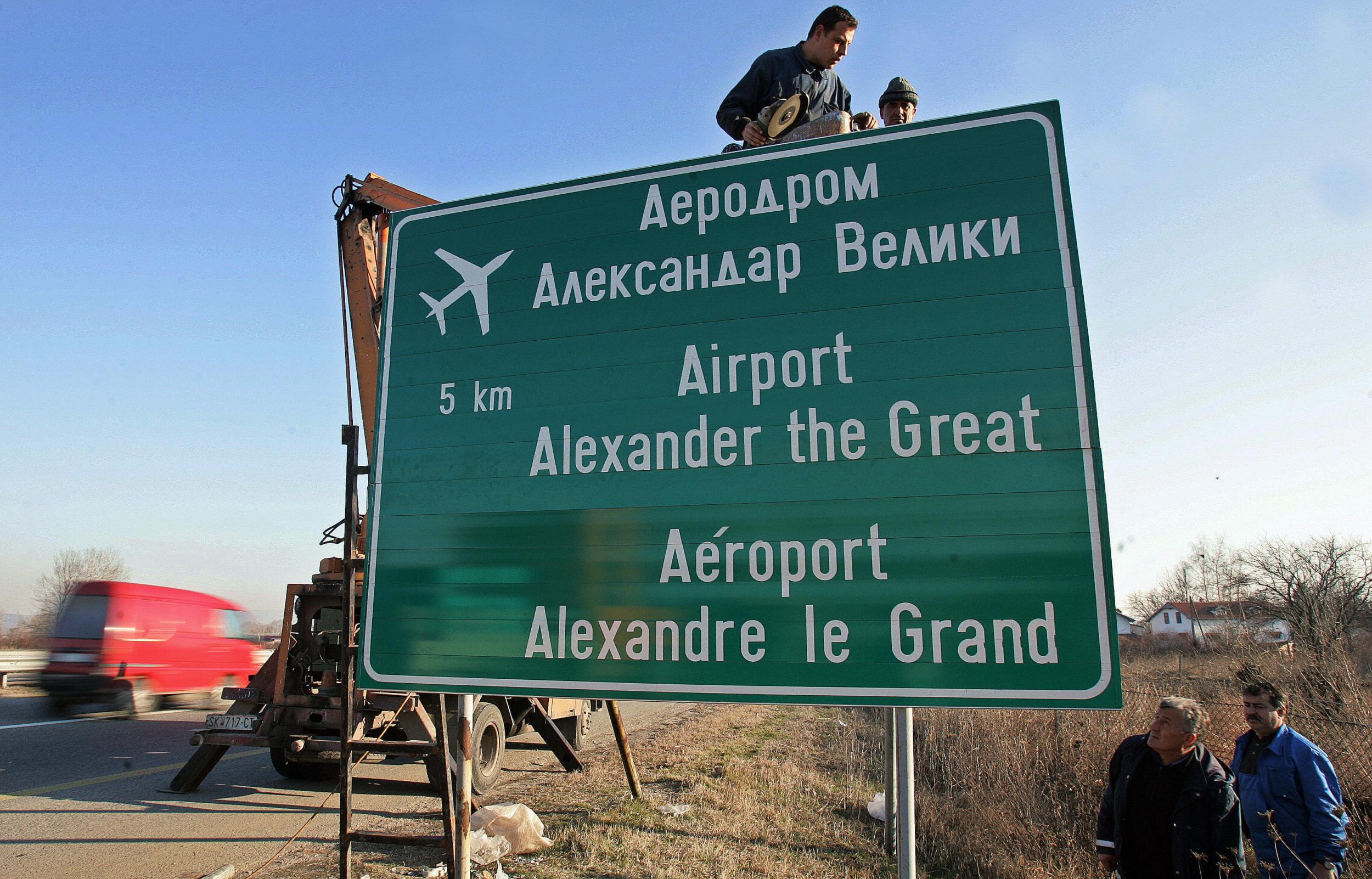 The Republic of Macedonia's Alexander the Great airport will be re-named to help end a 27-year long feud with Greece, Prime Minister Zoran Zaev announced on Wednesday 24 January.
He said the decision to rebrand the Skopje airport was made "to show practically that we are strongly committed to find a solution," following talks with Greek Prime Minister Alexis Tsipras at the Davos economic summit.
The dispute has been running since Greece objected to the Republic of Macedonia, a former province of Yugoslavia, gaining independence in 1991.
Much of the enmity has been rooted in the name "Macedonia" – also the name of an historic adjacent region in Greece. Millions of Greeks from this northern province identify as Macedonians, and therefore object to the use of the term "Macedonian" for the people and language of the neighbouring country.
The Republic of Macedonia has also been accused of appropriating symbols and figures that are historically considered part of Greek culture, such as Alexander the Great.
A date for the renaming of the airport has not yet been confirmed, nor has an alternative name been decided upon; but Mr Zaev has said the north-south Alexander the Great motorway ending at the Greek border will be renamed "Friendship Highway".
A Macedonian diplomat told Agence-France Presse that the airport rename could be a major step in improving relations between the two.
The decision follows a protest on Sunday 21 January by some 90,000 Greeks in Thessaloniki – capital of the Macedonia region in Greece – against the use of the name "Macedonia" by the adjoining nation.
The issue has hampered the Republic of Macedonia's progress on the world stage – Athens used its vote to prevent Macedonia from entering the European Union and NATO, and would only agree to the country becoming part of the United Nations on the proviso that it was known as the "Former Yugoslav Republic of Macedonia".
Join our commenting forum
Join thought-provoking conversations, follow other Independent readers and see their replies