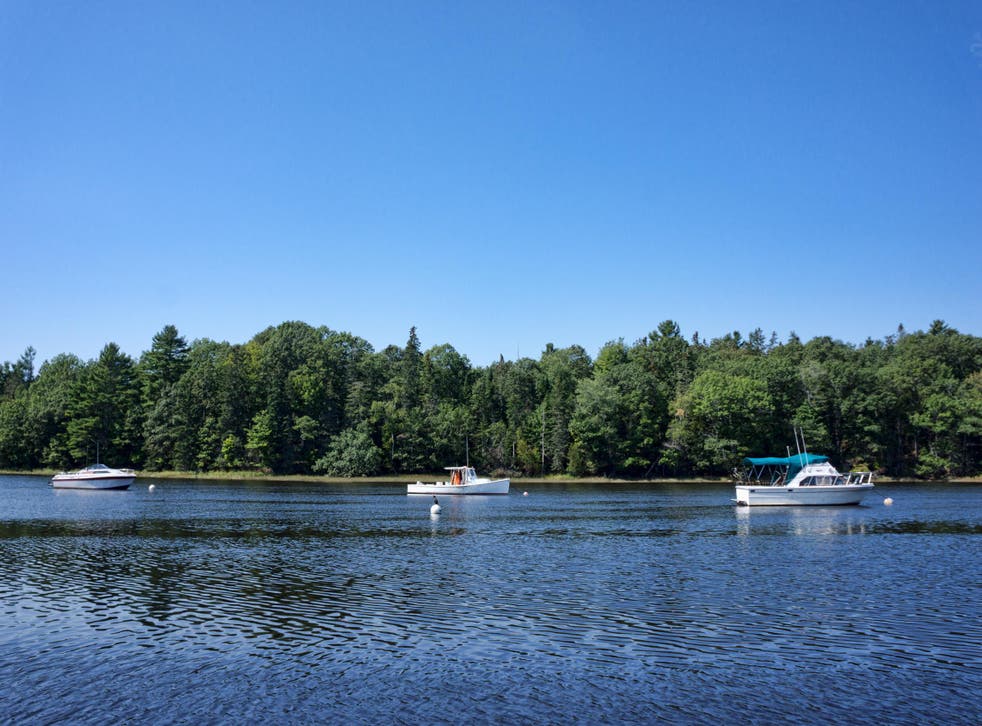 Travel question of the day: Simon Calder on travelling to Maine
Have a travel question that needs answering? Ask our expert Simon Calder
Q I am trying to find the cheapest way to travel to Ellsworth in the US state of Maine. I don't mind a day travelling from an airport, but I am struggling to work out which airports are closest/cheapest/direct from UK. Please advise.
Darren Old
A Ellsworth, for anyone unacquainted with the town, is splendidly located towards the north-eastern end of the coast of Maine – close to the beautiful Acadia National Park, and about 30 miles south east of the nearest city with an international airport, Bangor.
However, you will look in vain for any flights from the UK to Bangor. Some planes from Britain do touch down there, but generally only if there is a technical problem or a disruptive passenger on board; the local police are wearily accustomed to dealing with "air rage" incidents.
You can of course buy a connecting ticket, but fares will be very high; looking at prices in August, the cheapest I can find is on Virgin Atlantic from Heathrow to Detroit, then flying back on Delta, for just short of £1,000 return. It would also be a long and tedious journey because of the "back-hauling" required; you might fly over Bangor on the way out, continue for an hour to Detroit and then fly back.
The natural gateway for all of New England, including Maine, is Boston. The lowest fares in August are around the £650 mark, both from Gatwick – either on Norwegian non-stop, or on Wow Air via Reykjavik.
From Boston airport you can take Concord Coach Lines direct to Bangor – taking just over four hours for a fare of $79 return. But the last direct bus departs at 3.30pm, so you are likely to have to stop somewhere overnight along the way.
For a journey with a difference, I recommend a possibly unusual solution: get a connecting flight outbound on WestJet from Gatwick to Halifax, in the Canadian province of Nova Scotia. Fares via Calgary are very good – £335 one way is typical. And you will arrive at 6.33am, saving a night's accommodation and giving you all day to make your way by bus to Saint John, New Brunswick and on to Ellsworth via the border crossing at Calais, Maine. Then, on your day of departure, you have all day to get to Boston for a one-way flight on Norwegian or Wow Air to Gatwick, for a one-way fare of around £300.
Buses and trains within the US and Canada are good and cheap so long as you book ahead. The one tricky element is Saint John to Calais – I have not been able to establish what public transport is available.
Every day, our travel correspondent Simon Calder tackles a reader's question. Just email yours to s@hols.tv or tweet @simoncalder
Register for free to continue reading
Registration is a free and easy way to support our truly independent journalism
By registering, you will also enjoy limited access to Premium articles, exclusive newsletters, commenting, and virtual events with our leading journalists
Already have an account? sign in
Register for free to continue reading
Registration is a free and easy way to support our truly independent journalism
By registering, you will also enjoy limited access to Premium articles, exclusive newsletters, commenting, and virtual events with our leading journalists
Already have an account? sign in
Join our new commenting forum
Join thought-provoking conversations, follow other Independent readers and see their replies