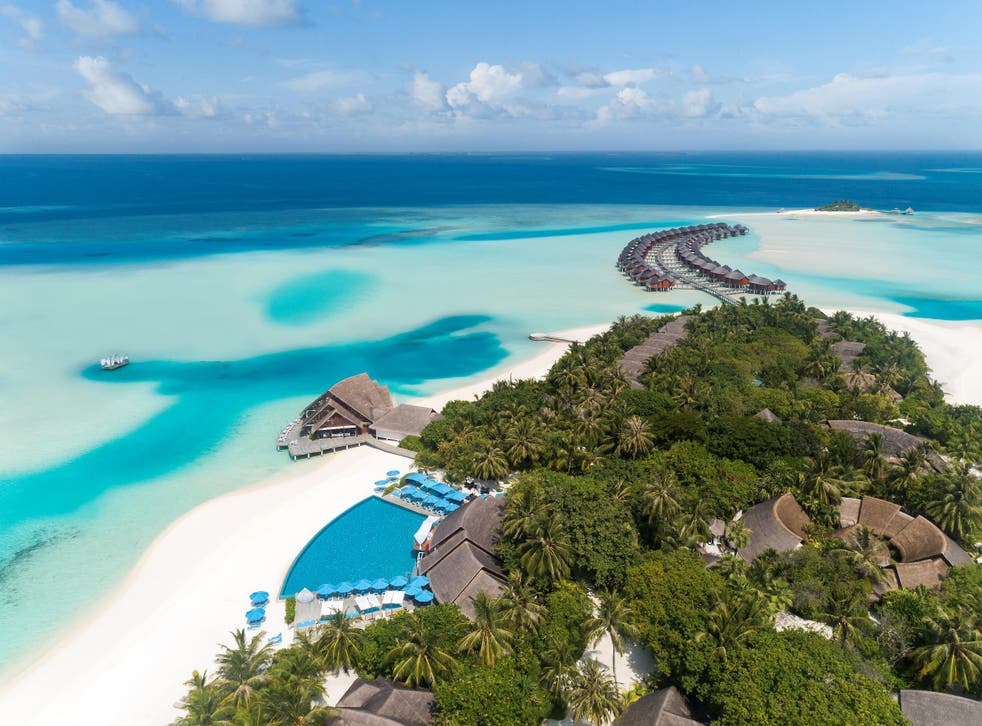 Hundreds of tourists still stuck in the Maldives during coronavirus pandemic
Maldives government to help tourists who can't afford luxury resorts
Helen Coffey Comments
Hundreds of tourists remain stranded in the Maldives a month after the country's government declared a state of emergency and closed its borders amid the coronavirus pandemic.
Around 500 visitors are stuck on the islands, with a further 100 camped out at the nation's airport on the capital island of Male, tourism minister Ali Waheed told CNN.
"We believe they are like locals," he said of the stranded tourists, "they are the people who have brought this country to where it is now."
It's why the government has decided to help those who can no longer afford the high price tag of staying at luxury resorts.
It comes after one couple reported being stranded on their honeymoon indefinitely after the travel restrictions were imposed, reports the New York Times.
Olivia and Raul De Freitas from South Africa arrived at the luxury Cinnamon Velifushi Maldives resort on 22 March, expecting to stay for just six days. But they were still stuck there a week later, uncertain of when they would be able to get a flight home.
Although they were allowed to stay at a heavily discounted rate – the price per night normally starts at $750 – the financial toll weighed on the couple's minds, as savings for a house deposit had to be dipped in for their ever-lengthening honeymoon.
"Everyone says they want to be stuck on a tropical island, until you're actually stuck," Ms De Freitas said at the time. "It only sounds good because you know you can leave."
The Maldives currently has 468 confirmed cases of coronavirus, with one death and 17 recoveries to date.
Register for free to continue reading
Registration is a free and easy way to support our truly independent journalism
By registering, you will also enjoy limited access to Premium articles, exclusive newsletters, commenting, and virtual events with our leading journalists
Already have an account? sign in
Join our new commenting forum
Join thought-provoking conversations, follow other Independent readers and see their replies