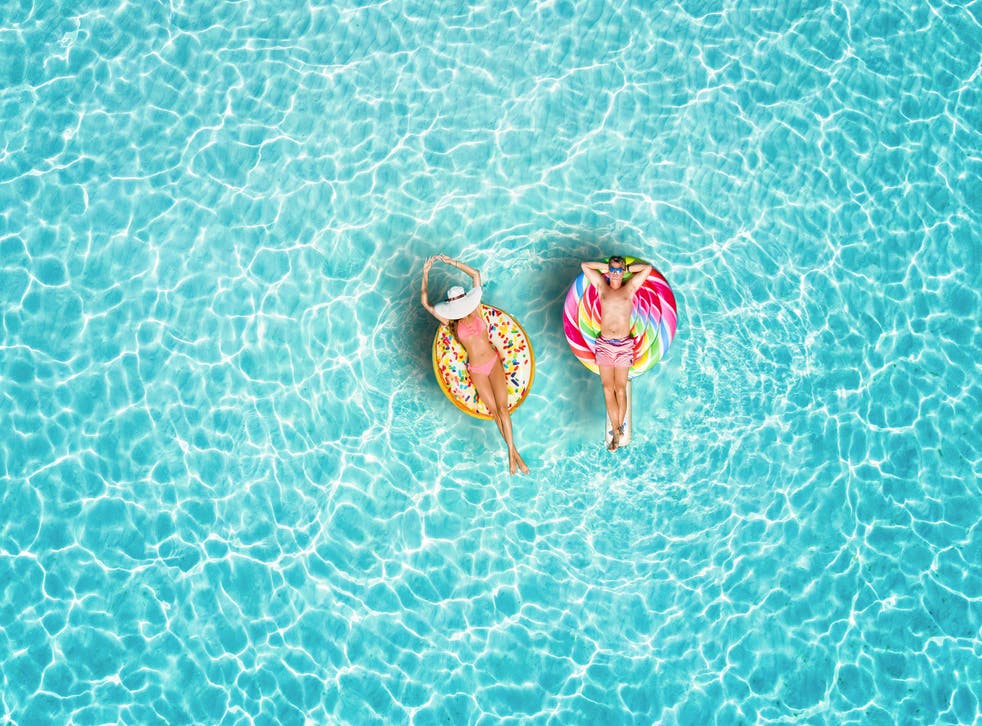 Maldives to offer tourists vaccine on arrival
Move is aimed at reviving nation's struggling tourism industry
The Maldives plans to offer tourists the opportunity to get vaccinated on arrival as part of its drive to lure back holidaymakers.
The archipelago's tourism minister announced the move would kickstart a new "3V" initiative inviting travellers to "visit, vaccinate, and vacation".
Abdulla Mausoom told CNBC it would provide a "more convenient" way for people to holiday in the island nation, which is heavily reliant on tourism to bolster its economy – 67 per cent of GDP comes from the travel industry.
He could not give a timeline for the new vaccination on arrival programme, stating that the country's first priority was to ensure its own population had received both vaccine doses.
However, Mr Mausoom added that the country's Health Protection Agency would "very soon" be announcing restriction-free travel for visitors who've already been fully vaccinated.
An impressive 90 per cent of the Maldives' frontline tourism workers have had their first jab, according to Mr Mausoom, alongside around 53 per cent of the islands' entire population.
It follows various other attempts to tempt visitors to return to the Maldives during the pandemic.
In September, it announced it was launching a loyalty programme.
Dubbed Maldives Border Miles, the scheme, launched by the Maldives' Minister of Tourism during a virtual ceremony, rewards frequent holidaymakers to the island nation.
As of 1 December, travellers can earn points depending on the frequency and duration of their visits, and earn extra credit if it's a special occasion.
There are three tiers on the reward system: Aida (bronze), Antara (silver) and Abaarana (gold).
The website states: "Maldives Border Miles is a three-tiered loyalty programme focused on tourism promotion.
"Tourists enrolled to this programme will earn points for each border crossing. Additional points are rewarded for the visits on special occasions.
"Once the tourist reaches to a tally of a specific amount of points, privileges are rewarded with amazing benefits. As they move up the tiers, privileges are enhanced, and benefits are made exclusive."
The Independent has contacted the Maldives tourism board for more information.
Register for free to continue reading
Registration is a free and easy way to support our truly independent journalism
By registering, you will also enjoy limited access to Premium articles, exclusive newsletters, commenting, and virtual events with our leading journalists
Already have an account? sign in
Register for free to continue reading
Registration is a free and easy way to support our truly independent journalism
By registering, you will also enjoy limited access to Premium articles, exclusive newsletters, commenting, and virtual events with our leading journalists
Already have an account? sign in
Join our new commenting forum
Join thought-provoking conversations, follow other Independent readers and see their replies