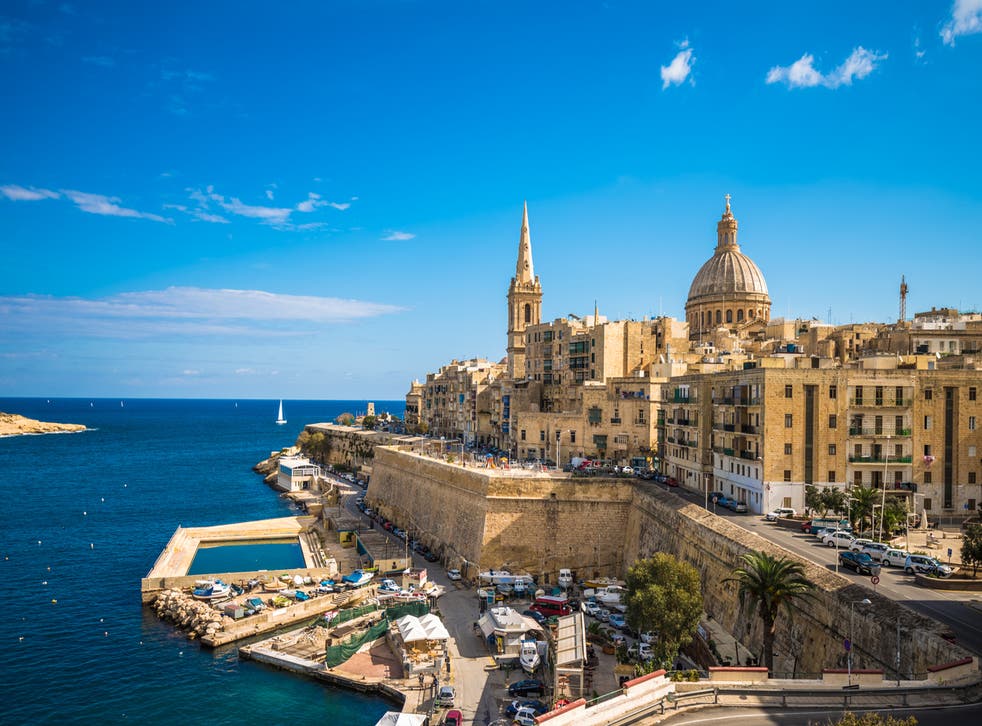 Malta named best destination for LGBT+ travellers
It nabbed the top spot for the fourth year in a row
Malta has won the title of best destination for LGBT+ holidaymakers for the fourth year in a row.
The island nation topped the Europe Rainbow Index, beating 48 other countries to the number one spot.
The country scored 90 per cent in the index thanks to its LGBT+ friendly laws, policies and lifestyle acceptance.
Malta leads the pack by a sizeable margin, with the number two country, Belgium, scoring 73 per cent.
The annual index, compiled since 2009 by ILGA-Europe, ranks countries based on how their laws and policies impact on the lives of LGBT+ people.
Places you won't believe are in England

Show all 12
Equality, family issues, hate speech, legal gender recognition, freedom of expression and asylum rights all contribute towards the rankings too.
"The Maltese have a reputation for kindness and excellent hospitality, and this is absolutely reflected in how they welcome all travellers to the island, including the LGBT+ market," said Peter Vella, director UK and Ireland of Malta Tourism Authority.
"Malta holds a unique combination of traditional and historical culture with a contemporary and welcoming mindset towards LGBT+ travellers and our people continue to set an impressive example for other European countries to follow."
Same-sex marriage is legal in Malta, and gender-neutral passports were introduced last year.
At the other end of the spectrum, Azerbaijan, which hosts the Europa League final next week, scored the lowest of the 49 countries (3 per cent).
ILGA-Europe says that a score of 0 per cent would indicate "gross violations of human rights" and "discrimination".
The UK just makes the top 10, scoring 62 per cent per cent to land in ninth place.
Best destinations for LGBT+ travellers
Malta (90 per cent)
Belgium (73 per cent)
Luxembourg (70 per cent)
Finland (69 per cent)
Denmark (68 per cent)
Norway (68 per cent)
Portugal (66 per cent)
France (63 per cent)
UK (62 per cent)
Sweden (62 per cent)
Worst destinations for LGBT+ travellers
Azerbaijan (3 per cent)
Turkey (5 per cent)
Armenia (6 per cent)
Russia (10 per cent)
Monaco (11 per cent)
San Marino (13 per cent)
Belarus (13 per cent)
Lichtenstein (14 per cent)
Moldova (14 per cent)
North Macedonia (16 per cent)
Register for free to continue reading
Registration is a free and easy way to support our truly independent journalism
By registering, you will also enjoy limited access to Premium articles, exclusive newsletters, commenting, and virtual events with our leading journalists
Already have an account? sign in
Register for free to continue reading
Registration is a free and easy way to support our truly independent journalism
By registering, you will also enjoy limited access to Premium articles, exclusive newsletters, commenting, and virtual events with our leading journalists
Already have an account? sign in
Join our new commenting forum
Join thought-provoking conversations, follow other Independent readers and see their replies