Stansted airport loses 98% of business while Manchester is down 95%
All the passengers who used East Midlands airport in March could fit into one double-decker bus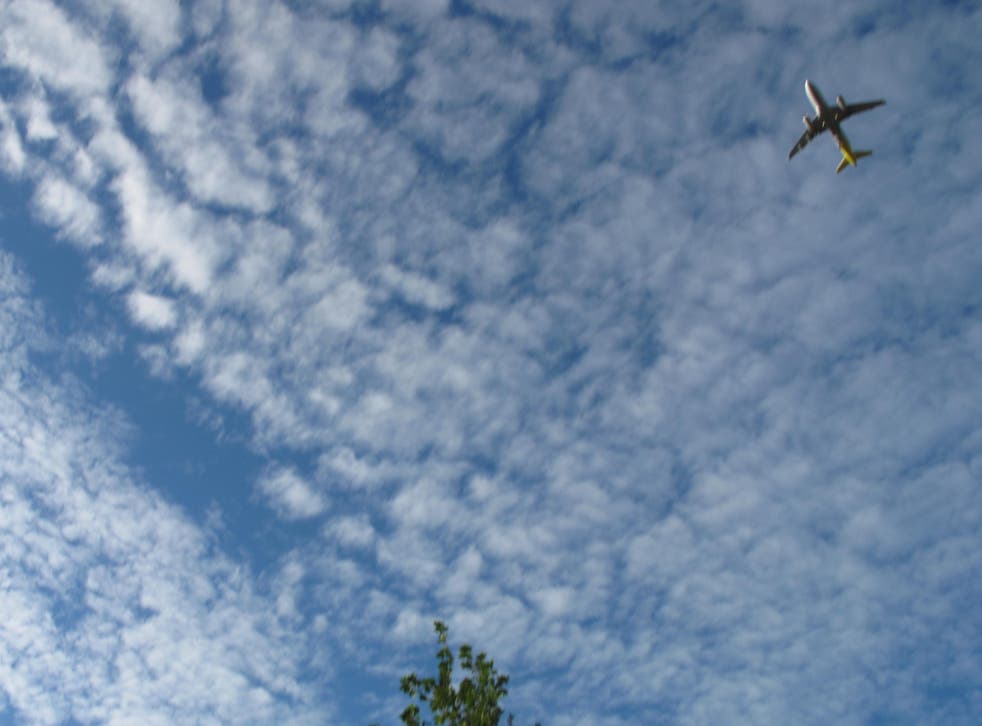 The owner of three of Britain's top airports has revealed a collapse in passenger numbers in March – with East Midlands handling so few people that they could all fit into one double-deck bus.
Manchester airport, which two years ago was third-busiest in the UK after Heathrow and Gatwick, handled just 3,090 passengers per day during March 2021. That is a drop of 95 per cent compared with 66,500 daily travellers in 2019 – the last "normal" year before the coronavirus pandemic.
The Manchester Airports Group (MAG) owns Stansted airport, which until 2019 was fourth-busiest in Britain.
In March 2021, the Essex airport handled just 1,428 passengers per day, compared with 68,000 two years earlier constituting a 98 per cent slump.
MAG also owns East Midlands airport, which handled only 71 passengers in March – averaging 2.3 people per day, compared with 8,264 daily in the same month in 2019.
The pre-pandemic passenger numbers at the Leicestershire airport were 3,600 times greater than in March 2021.
At present all international travel for non-essential purposes is illegal, and anyone in England attempting to go on holiday abroad faces a £5,000 fixed penalty.
From 17 May at the earliest, the UK government hopes to open up international travel – but with many strings attached.
Even from low-risk countries and islands rated as "green," travellers will need to take a pre-departure test and an expensive PCR test within two days of arriving.
MAG's chief executive, Charlie Cornish, has called for a restriction-free category to be added to the planned three-stage "traffic light" scheme.
"The requirement to complete a PCR test on return from even the safest countries adds potentially unnecessary cost," he said.
"The government's attention must now turn to finding smarter and more affordable ways to manage the risk posed by new variants of concern.
"Where we can trust data from other countries, forcing people to spend money on expensive PCR tests to obtain the very same information, would represent a colossal waste of everyone's money.
"After more than a year of almost total shutdown – and with so many jobs and so much economic value at stake – it's really important we get people moving again once it is safe to do so."
The transport secretary, Grant Shapps, had told an aviation industry event on Tuesday evening : "There really is light at the end of the tunnel.
"That brings an opportunity, including the things we love like international travel but also a risk of losing those hard-won gains – particularly if we have any kind of emergence of variants which are a problem.
"We've got to make sure we don't end up bringing dangerous variants back into the country.
"Only by creating a very robust regime for international travel can we keep the nation healthy."
But Mr Shapps predicted that the UK's airports and airlines would soon recover.
"I'm placing the thriving aviation sector right at the heart of what we need to do to make a success of global Britain," he said.
Register for free to continue reading
Registration is a free and easy way to support our truly independent journalism
By registering, you will also enjoy limited access to Premium articles, exclusive newsletters, commenting, and virtual events with our leading journalists
Already have an account? sign in
Register for free to continue reading
Registration is a free and easy way to support our truly independent journalism
By registering, you will also enjoy limited access to Premium articles, exclusive newsletters, commenting, and virtual events with our leading journalists
Already have an account? sign in
Join our new commenting forum
Join thought-provoking conversations, follow other Independent readers and see their replies