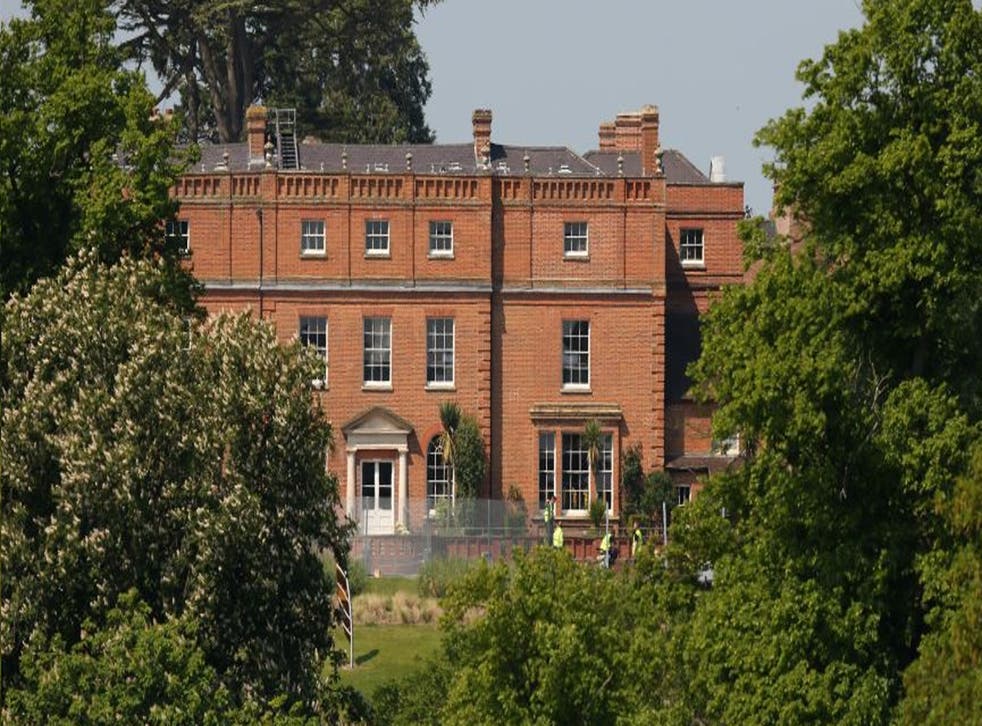 Mark Jones: Forget pies on the terraces – it's tapas on the verandas now
One of the more eye-catching deals signed before the new football season involved Ryan Giggs and Gary Neville.
It had nothing to do with events on the pitch. In July, the Manchester United players confirmed they would be opening a new football-themed hospitality venture. Which means: by the time the 2014/15 season kicks off, they will be the proud co-owners of a café in London and a hotel next door to United's ground at Old Trafford.
Giggs and Neville have brought in some seasoned professionals to work with them. But they are already veterans of the hotel game. Every season, what with away games, European matches and international fixtures, not to mention training camps and family holidays, these boys must have averaged at least 100 hotel nights a year over two decades – a match for any high-flying executive with McKinsey or Unilever.
However, theirs won't be the first hotel to rely heavily on an association with association football. The owner of Sunderland FC, Ellis Short, also controls the Skibo Castle resort and private members' club in north-east Scotland. But it's his footballing neighbour who has made the boldest move.
Rockcliffe Hall in Co Durham was a dilapidated Victorian eyesore. Its new owner, Steve Gibson, is better known as the owner of his home-town football club, Middlesbrough. Gibson's people were building a new training centre for the team near the Tees at Hurworth when they noticed the decaying house. Some £50m later, the mansion has been restored and extended; there is a large spa and a championship-standard golf course. The tasting menu at The Orangery restaurant is the best I've tasted all year. In short, it has everything the young footballing multimillionaire – and the people who admire their lifestyle – would want.
Rockcliffe was new, but strangely familiar. Then I got it. The set-up – mansion, modern block, huge spa, landscaped grounds, contemporary furniture, top-flight golf course – is identical (scaled down a bit, but identical) to The Grove.
The Grove is near Watford – or "Chandler's Cross", as they prefer to describe it. The resort opened in 2004; and it was a game-changer. Its target market was the Audi class: newly wealthy, design-conscious people who wouldn't be seen dead sipping sherry at the conventional British country hotel.
And right from the beginning, it attracted a lot of footballers.
The England team stay and play there. While their rugby-playing counterparts stick to pukka Foxhills in Surrey, the footy players prefer the edgier glamour of The Grove.
It's funny. Once upon a time when a footballer retired he would go and run a pub or become a driving instructor. In those days, the words "football" and "hospitality" would conjure up images of fizzy beer, crisps, Bovril and unspeakable meat pies. There may still be meat pies on the menu at the new Giggs/Neville venture. But they'll be called Moroccan pastilla and set you back £20 a time.
Mark Jones is editorial director of British Airways' 'High Life' and Best Western's 'Do Not Disturb' magazines
Register for free to continue reading
Registration is a free and easy way to support our truly independent journalism
By registering, you will also enjoy limited access to Premium articles, exclusive newsletters, commenting, and virtual events with our leading journalists
Already have an account? sign in
Register for free to continue reading
Registration is a free and easy way to support our truly independent journalism
By registering, you will also enjoy limited access to Premium articles, exclusive newsletters, commenting, and virtual events with our leading journalists
Already have an account? sign in
Join our new commenting forum
Join thought-provoking conversations, follow other Independent readers and see their replies