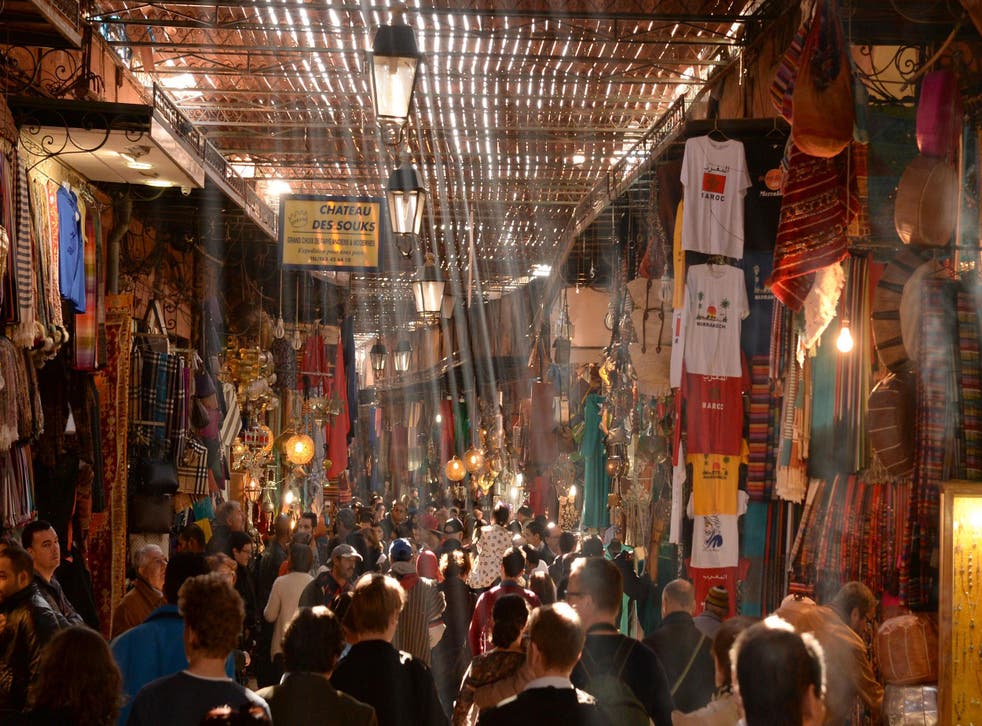 Travel question of the day: Simon Calder on safety in Morocco
Have a travel question that needs answering? Ask our expert Simon Calder
Simon Calder
Wednesday 30 November 2016 13:40 Comments
Q Where would you say the best place for a city break is at the end of March/start of April? Is Marrakech safe to go to?
Neil Bembrick
A Late March and early April is an excellent time for a city break somewhere warm and interesting – so long as you go far enough south. Eastern cities such as Dubrovnik, Athens and Istanbul can be distinctly chilly. For more westerly Mediterranean cities, it's a matter of flying to the deep south: Valletta, the historic Maltese capital, becomes warm and alluring in March and April. Meanwhile in southern Spain, Malaga, Cordoba and Seville are also bright and beautiful, with fascinating medieval quarters, good museums and great places to eat and drink.
But Marrakech is an inspired idea for its extraordinary souk, handsome monuments and vibrant street life. It is more sun-sure than European destinations. I have been there at the start of March and, with the exception of a single downpour, the weather was excellent. A spring visit avoids the intense heat of summer, the crowds are not too bothersome and the Jardin Majorelle – developed by the fashion designer Yves Saint-Laurent – will be blossoming.
In terms of danger, the Foreign Office says "there is a high threat from terrorism in Morocco" and reminds prospective visitors that, five years ago, 17 people were killed and 25 injured in the bombing of the Argana Restaurant in Marrakech, overlooking the Djema el-Fna Square. And it adds: "The Moroccan authorities have warned of an increased threat linked to the growing number of Moroccans sympathetic or belonging to Daesh and other extremist groups."
It is impossible to say that anywhere is safe, but I believe the risks in Marrakech are tolerably low.
All these cities have been covered by our 48 Hours in… series; just search online for "48 Hours" and the name of your target city, and you will get a prescription for a rewarding weekend.
Every day, our travel correspondent, Simon Calder, tackles a reader's question. Just email yours to s@hols.tv or tweet @simoncalder
Click here to view Moroccan tours and cruises, with Independent Holidays.
Register for free to continue reading
Registration is a free and easy way to support our truly independent journalism
By registering, you will also enjoy limited access to Premium articles, exclusive newsletters, commenting, and virtual events with our leading journalists
Already have an account? sign in
Register for free to continue reading
Registration is a free and easy way to support our truly independent journalism
By registering, you will also enjoy limited access to Premium articles, exclusive newsletters, commenting, and virtual events with our leading journalists
Already have an account? sign in
Join our new commenting forum
Join thought-provoking conversations, follow other Independent readers and see their replies