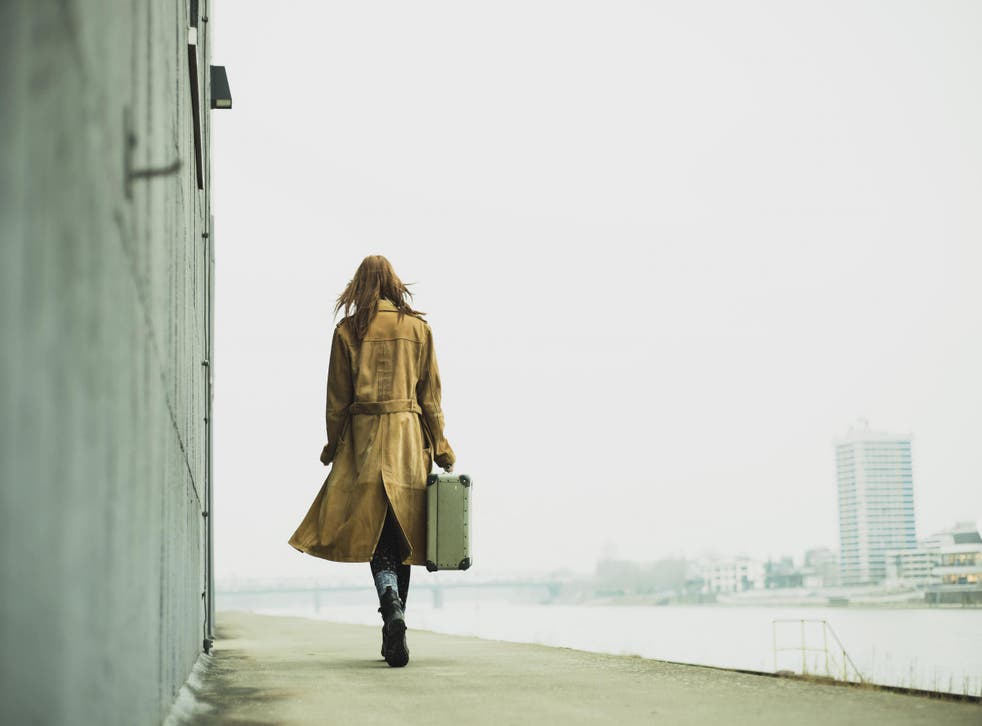 Mother's Day 2017: Meet the women who think child-free holidays make them better mums
The best present you can get as a mother, according to these women, is a holiday away from the kids
Last year, Debbie Taylor went on holiday to Dubai. So far, so normal, except Taylor was travelling in a way that many women wouldn't. A mother of three, she was holidaying without her children.
"I don't feel guilty when I go away without my kids," she told The Independent. "They're well-adjusted children and they know that 99 per cent of the time they're my priority."
In 2014, Kate Middleton was pilloried when she and William jetted off for a couple's break in the Maldives, leaving the then seven-month-old Prince George at home with the nanny. But today, Taylor – a trainee teacher from Surrey – is amongst a growing number of mothers who travel without their kids.
"I don't feel anyone has judged me," she says. "Even if they did, I know my children are happy."
As well as her Dubai trip, Taylor has visited friends in other parts of the UK and even gone on weekends away with other local mums.
"Motherhood is a full-time job where you never switch off," she says. "Spending time by yourself is like the Holy Grail, even though we don't always like to admit it."
Copywriter Kay Thomas, who has a teenage son and twins, said she'd go on more trips if childcare allowed it. "It took me three days to arrange one night in Edinburgh," she says. "I've had one night by myself in 13 years."
They're not the only ones who think that travelling without the kids isn't a luxury but a necessity.
Why you should go
Far from it being selfish, it's crucial for mums to take a break from their kids, according to psychotherapist Jennie Miller. And it's as important for the children as for the parents themselves.
"Parents can remember what it's like for them to have time alone," she says. "This gives children a model to learn from, and shows them that relationships are important. It can help the children have their own healthy relationships in the future."
Time off is even more important for single mums, Miller says. "Single parents might have lower levels of self-care, and it's important to think about the model you're setting for your children. Is being a parent flogging yourself to the ground?"
You'll probably feel guilty at first, she says, but there are ways to counteract it. Send the kids on 'holiday' to a friend or relative's, and keep regular contact – the aim isn't to cut yourself off entirely. And leave them a card when you go, explaining that you're looking forward to seeing them soon.
However the children react, don't cancel your trip, she says. "Your children will be pulling at your heartstrings, but if you don't go, you're teaching them that they are in charge. The aftermath is that parental boundaries are broken and the child ends up feeling unsafe."
Where to go
Gaynor Pickard, who styles herself a "travel fixer", arranging personalised trips for high-end clientele, says that for many of her wealthy customers, a trip away from the kids is seen as an essential part of motherhood.
"Obviously they can afford it, where others can't, but for my clients, 'me time' is always important – without it, they don't feel on tip-top form and neither does the family," she says. "The family is really important to them, but they believe they need time for themselves, too."
Her clients aren't just booking couples retreats; more and more women, she says, are choosing time off from their partners as well as their kids.
"I always advise them to choose their hotel wisely, if they haven't travelled alone before," she told The Independent. "In a big hotel you can feel quite lonely, but stay in a smaller, more intimate property and you're more likely to chat to your neighbour on the sunlounger or to someone over dinner, whereas you'd be more conspicuous at a big bar by yourself."
If money's no object, Pickard's top tip for a kid-free holiday is a week at Enchantment Resort in Arizona's Sedona. "There's a to-die-for spa, local and organic food, and you stay in casitas to cocoon yourself away from the outside world – it's total immersion," she says. "When I went, there were eagles soaring in the sky, and coyotes walking up the road as I was driving up. It's the perfect place to switch off."
If your wallet won't stretch to that, she suggests a "24-hour immersion" in a shorthaul destination like Dubrovnik or Provence. Again, she says, pick your hotel wisely – spend a little more on a good, intimate experience and you'll feel twice as rested at the end of it.
Even a spa day close to home will do the trick, says Pickard – but don't go for a well-known brand or large location. "Look for an independent or small place, with quirky treatments," she says. "You'll feel better for it."
What to expect
Debbie Taylor has noticed the benefits of taking a break from the family. "I think children learn not to take you for granted – they suddenly realise the little things you do for them," she says.
"Mine also benefit from spending time alone with their dad – they get a different dynamic. And it's really good for my husband. Usually I'm in the leadership role when it comes to day-to-day decisions with kids.
"As a mum, the area I tend to neglect most is myself and my girlfriends. It's easy to lose yourself a bit," she says. "But I return [from my holidays] feeling a lot calmer, with more energy and tolerance. I feel I come back a better mum."
Join our new commenting forum
Join thought-provoking conversations, follow other Independent readers and see their replies