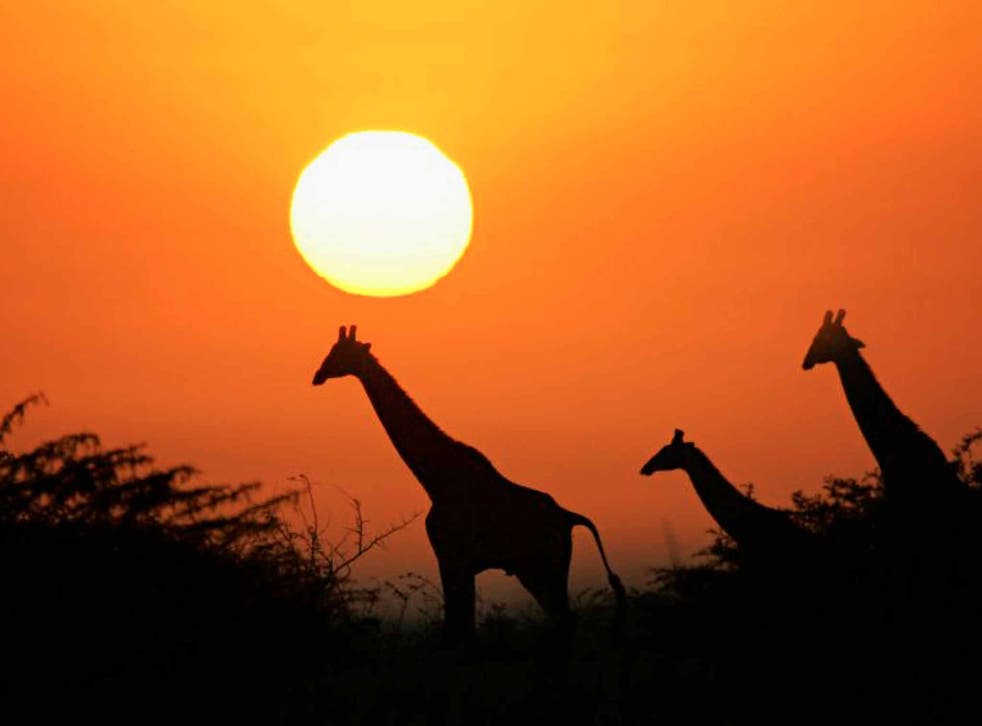 My life in travel: Andrew Strauss
'I find safaris incredibly relaxing. It's hard to be thinking about home there'
Laura Holt
Friday 27 June 2014 10:33 Comments
Former England cricketer, Andrew Strauss, is offering coaching at SportFest, in collaboration with Super Skills Experiences, from 2–3 August at the Wormsley Estate, Buckinghamshire (sport-fest.co.uk).
First holiday memory?
Kruger National Park. I lived in South Africa as a child and we went on safari in our car. The thing I remember most is looking for wildlife out of the window. If either my sisters or I spotted anything, we would get a prize.
Favourite place in the British Isles?
I haven't done a huge amount of travelling here – summers in England have usually been spent playing cricket – but I do love the Highlands of Scotland, for the beautiful, remoteness of it. It's completely timeless. In the summer, it stays light so long and you get beautiful colours.
I also love being at home in Marlow in Buckinghamshire. There's been so much time in the past 15 years spent touring, that home is a pretty good place to be.
Best holiday?
Phinda game reserve in South Africa, with my family. We had our own guide and it was just an incredible experience, staying in a beautiful safari lodge with a pool. The kids loved going out looking for insects and we all saw incredible wildlife. We had breakfast by the lake one morning and just over the other side of the waterhole, we spotted some lions, which was a special thing to be able to do with my kids.
What have you learnt from your travels?
Travelling on cricket tours has made me appreciate how lucky I am. There are so many people who can't even dream of going on holiday. It's hard being away from home sometimes, but it's good to have the means and the opportunity to do so. New Zealand, Australia and the West Indies were some of my favourite stops. However, they almost blend in to one another because you're working, but you do get a couple of days off to explore.
Ideal travelling companion?
My family and my golf clubs. We once went to a resort called Zighy Bay in Oman, which is a stunning hotel, one of the best I've ever been to. Everyone had their own private villa on the beach, with an incredible mountainous backdrop. If I was going away with my clubs, I'd take them to Quinta do Lago in Portugal, which has great courses and is also good for the kids.
Beach bum, culture vulture or adrenalin junkie?
None of the above. I prefer seclusion and escapism in places with beautiful scenery, somewhere off the beaten track. Safaris sum it up for me: you're sitting down with a fire going, watching the sunset and you're completely remote – I find it incredibly relaxing. It's hard to be thinking about what's going on at home when you're in that environment.
Holiday reading?
I'm a big non-fiction person, so any books on history, sports and psychology. I'm reading a good one by Malcolm Gladwell at the moment, called David and Goliath, about underdogs. I've loved his previous books, such as Outliers, so he's a really interesting guy to read.
Where has seduced you?
For my wife's 40th birthday we went to a tiny hilltop village in Italy called Casperia and stayed at a beautiful little B&B called La Torretta. The scenery was extraordinary and it was just a great, fun few days. It showed me the authentic Italian lifestyle.
Worst hotel?
In Cuba, about 10 years ago. It was a beautiful place, but the hotels definitely needed some work. The five-star we stayed in was probably more two-star. When you're going to Cuba you know what you're getting: it was great to see some of the old American cars and the whole place was a bit ramshackle, which is part of the appeal, but the hotel didn't live up to what it said in the brochure.
Best hotel?
The Oyster Box in Durban, South Africa. It's an old, colonial-style building right on the beach with beautiful views. It had a cinema room with popcorn for the kids and was just tastefully done.
Favourite drive?
Through the mountainous terrain in St Lucia, from the airport down to Rodney Bay, past stunning views of the ocean and rainforest. At times, you feel like you're in Jurassic Park.
Best meal abroad?
A restaurant called El Tinars in Girona. Some friends recommended it and the quality of the food was outrageously good. They served tapas and authentic Spanish food. Everything about it was fantastic and flavoursome.
In terms of a location, the Cliff in Barbados is up there, too. To be perched on the edge of a cliff, listening to the sounds of the waves, with great service and fantastic food, is pretty special.
Where next?
Having spent lots of this year in Australia, I'm looking forward to summer in the UK.
Register for free to continue reading
Registration is a free and easy way to support our truly independent journalism
By registering, you will also enjoy limited access to Premium articles, exclusive newsletters, commenting, and virtual events with our leading journalists
Already have an account? sign in
Join our new commenting forum
Join thought-provoking conversations, follow other Independent readers and see their replies