My Life In Travel: Deborah Meaden

Show all 2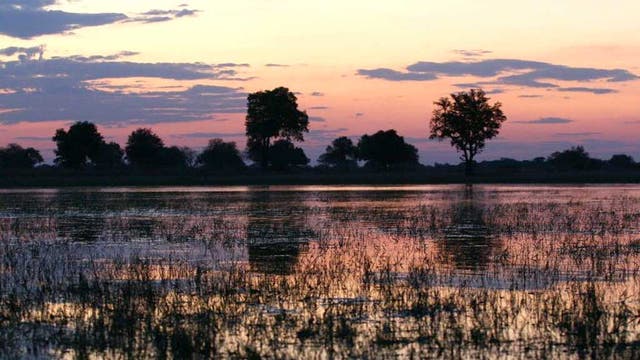 My Life In Travel: Deborah Meaden
'Gliding in a canoe on the Okavango Delta – deeply silent, deeply beautiful'
Friday 21 September 2012 12:00 Comments
First holiday memory?
Being on a beach with my sister in Clacton-on-Sea. I remember walking over some shingle from the car park which hurt my feet and I think it was the first time I had a cornet ice-cream – complete with sand. I remember it with a rosy glow.
Best holiday?
My latest trip is always my best holiday. I love travel and it's very rare for me not to enjoy the difference and newness of it all. Most of my recent trips have centred around wildlife and conservation. An adventure to northern Kenya with my husband, Paul, sticks in my mind for the heart-aching beauty and fragility of it all.
Favourite place in the British Isles?
Kynance Cove, on the Lizard Peninsula in Cornwall. It's a pretty corner of the rugged coast. The tricky hike down to it is rewarded by beautiful, turquoise waters and a tiny tea shop.
What have you learnt from your travels?
To celebrate and respect difference. Our way is not the only way. We can learn so much from other cultures and different viewpoints.
Ideal travelling companion?
Paul. We want to travel to the same places and appreciate the same things, at the same pace.
Where has seduced you?
Iguazu Falls – as seen from the Argentinian side. The earth shakes with the force of water and you feel the falls long before you see them.
Worst travel experience?
Everything is an experience, even the tricky moments, such as landing during a military coup in Argentina and having to bribe my way out of the airport. Or, in my early days of backpacking in India, the time I was woken in a very cheap hostel in Kovalam by someone poking tissue out of holes in the door that he'd previously made to spy on me. It was very unsettling.
Worst hotel?
A place on the Gibb River Road in Kimberley, Western Australia. There were at least 20 frogs and green slime in the showers. On the second night, the manageress decided to take out her frustrations on us and became loud and abusive.
Best hotel?
The Tresanton in St Mawes, Cornwall. It manages to pull off style in a relaxed and unpretentious way. I also have wonderful memories of the Samode Haveli in Jaipur, India.
Favourite ride?
Gliding through the waterways of the Okavango Delta in a traditional mokoro canoe. Deeply silent, deeply beautiful and about as close as you can get to Botswana's wildlife.
Best meal abroad?
Sitting on a deck, looking out on to the beach in Honduras and eating fish plucked from the sea, simply cooked and followed by the most delicious key lime pie I've ever tasted.
Favourite city?
Sydney – based on great memories with friends during the Rugby World Cup 2003. We still have friends living there and often visit. It's got great food, weather, a fantastic setting and relaxed, friendly locals. It's a very easy city and a far cry from the bustle of my usual city experiences.
Where next?
My husband has reason to be in Japan, so we are tagging on a trip, travelling from Fukuoka in the south up to Kyoto and Tokyo. After that, it's Alaska and Churchill in Canada for the big bears.
Businesswoman Deborah Meaden presents Dragons' Den, which continues on BBC2 tomorrow at 9pm. She also appears at the Best of Britannia event in Clerkenwell, London, from 5 to 7 October.
Register for free to continue reading
Registration is a free and easy way to support our truly independent journalism
By registering, you will also enjoy limited access to Premium articles, exclusive newsletters, commenting, and virtual events with our leading journalists
Already have an account? sign in
Join our new commenting forum
Join thought-provoking conversations, follow other Independent readers and see their replies