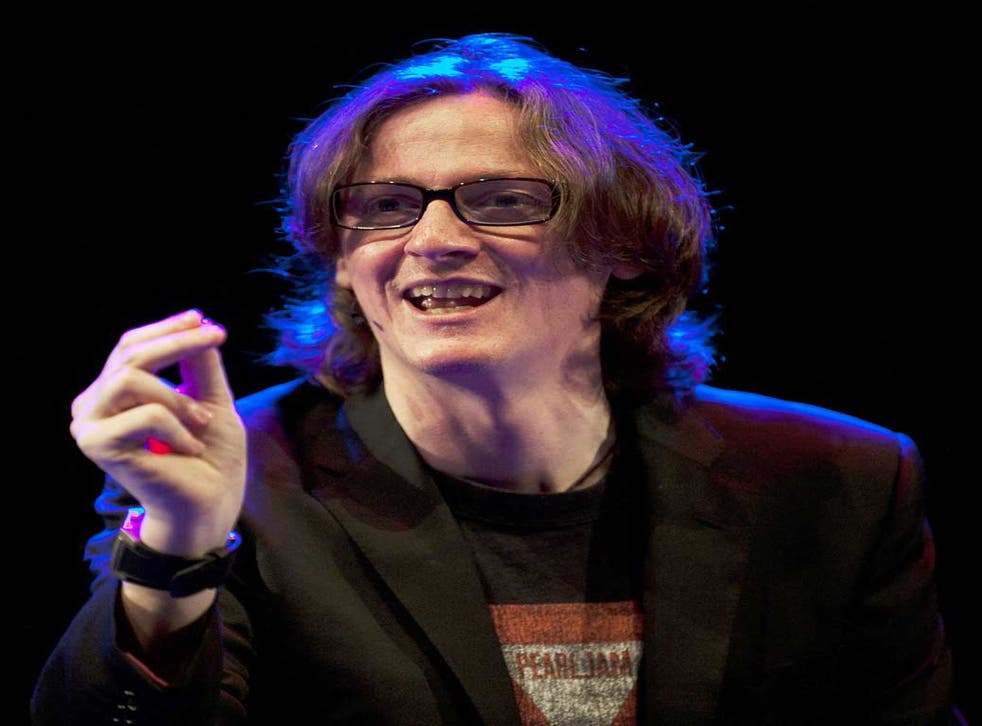 My Life In Travel: Ed Byrne, comedian
'I would like to trek up to Everest Base Camp'
First holiday memory?
America. My dad worked for Aer Lingus so we got cheap flights. We went to New York in the summer and it was the first time I'd ever been anywhere hot. As an Irish family, it was the opposite of what we were used to. We went up the Statue of Liberty, where my sister freaked out and had to be dragged down again.
Best holiday?
A rafting trip through the Grand Canyon. I watched a documentary about John Wesley Powell – the first man to navigate a boat along the Colorado River in 1869 – and was inspired to follow his trail. It was absolutely fantastic.
Favourite place in the British Isles?
The Scottish Highlands are a great joy for me. I go up as often as I can because I'm into hiking. I've become a "Munro bagger" which means ticking off the mountains over 3,000ft as first catalogued by Sir Hugh Munro in 1891. There are 283 and I've done 75 so far, which isn't bad for someone who lives in Essex.
What have you learnt from your travels?
Have a checklist before you leave. I used to do things like forget my hiking boots if I was going on a hill walking romp.
Ideal travelling companion?
My wife. We have a great habit of walking around places, trying to get away from the touristy areas and – in doing so – ending up in the totally rubbish part of town. Give us half an hour in any city and we'll find a building site or an industrial park. If you want the real Venice come with us – we'll show the cement one.
Beach bum, culture vulture or adrenalin junkie?
Adrenalin junkie. I did a hike from Chamonix to Zermatt, through the "Walker's Haute Route", with Craig Campbell – a Canadian comedian who's a friend of mine. It was an amazing way to see Switzerland. We stayed in mountain cabins along the way and walked through all these tiny Alpine villages.
Greatest travel luxury?
My laptop. My wife and I have shamefully been to some beautiful places such as Brussels and then just sat in a hotel room watching endless episodes of The West Wing on it.
Holiday reading?
I've just finished reading a very funny book called Why Me? The Very Important Emails of Bob Servant, about a man who replies to email spammers. He pretends to be a deluded entrepreneur from Broughty Ferry in Dundee, tells them his life story and tries to meet up with them. The way he strings them on is brilliant.
Where has seduced you?
New Zealand. I've been twice now and I'm going again in January with my wife. We would move there – except it's very far away from everyone we know. But it's just so beautiful. One of the highlights last time we visited was staying in a little cabin in Arthur's Pass in the Southern Alps. The night sky was always full of incredible stars.
Better to travel or arrive?
People who say travel is half the fun, must be having really bad holidays. I remember staying at The Banyan Tree in the Seychelles, which was so good that we thought we were adventurous when we left our room and had dinner in the restaurant.
Worst travel experience?
Tunisia for New Year's Eve. I was going to have a party at my house but it turned out no one was coming. So instead my wife and I booked a last-minute holiday. Everything was booked up, so we ended at the last place anyone wanted to go. It rained all week and we were ripped off. We sat on a coach for two days to get to the Sahara desert only to sit on a camel for 20 minutes and walk around 400 yards in a semi circle. It was just miserable.
Best hotel?
For last trip before our child was due to be born, my wife and I went on a driving holiday in Italy. We pushed the boat out and stayed in a succession of really good hotels that had that really old-school Italian glamour about them. Not too gaudy or gold-leafed, just incredibly dramatic – the types of places you could imagine Sophia Loren being whisked away to by some terribly dashing young suitor.
Favourite drive?
From Ullapool to Durness in the Scottish Highlands. The scenery is absolutely breathtaking, especially in the autumn when all the colours are changing. At that time of year, you have to stop the car and get out to stare. It's definitely the most beautiful drive in the British Isles.
Best meal abroad?
At The Tides restaurant in Barbados. I had the best steak ever. It was incredibly tender, juicy and full of flavour. It was cooked to perfection.
Dream trip?
The Himalayas. A friend has just come back from hiking the Mera Peak, in the Sagarmatha region of the Nepalese range. It's the highest mountain you can do without it being a very technical climb. It's a trek where you can use ropes and crampons, without having to deal with sheer cliff faces. I'd like to do that, or Everest Base Camp.
Favourite city?
Wellington, New Zealand. The gigs are always the best there and I have fond memories of sitting in bars with other comedians afterwards. Auckland's also a great place. You can go abseiling off the Sky Tower, or going fishing amid the coastal islands offshore. There are fantastic sushi restaurants such as Tanuki on Queen's Street and great late-night dive bars like The Dispensary. It has an amazing comedy festival, too.
Where next?
New Zealand in January. I have three gigs on the North Island and I'm staying on a small lake near Wanganui with a my wife and another family.
Ed Byrne's new DVD, 'Crowd Pleaser' is out now (edbyrne.com)
Join our new commenting forum
Join thought-provoking conversations, follow other Independent readers and see their replies