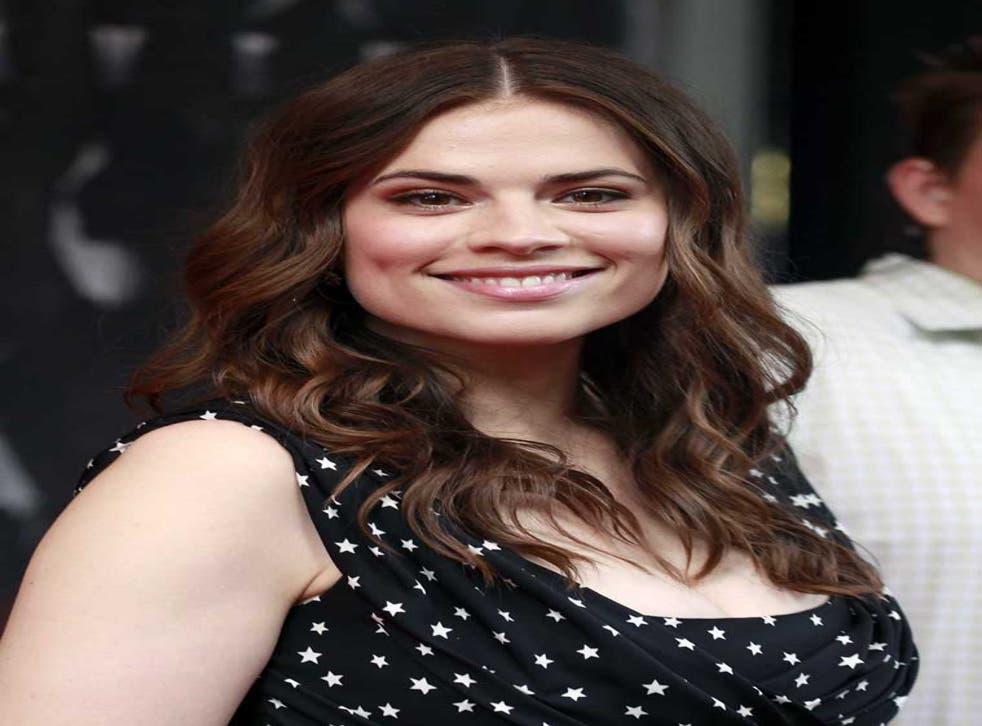 My Life In Travel: Hayley Atwell, actress
'Documenting a trip makes it much richer'
First holiday memory?
Visiting the pyramids in Egypt when I was four. We went with the company my mum worked for; there were 300 of us and we booked out an entire resort. Everyone's kids came so it was like a big family holiday. We stayed in Cairo and I remember the smell being very pungent. It gave me a taste for the exotic.
Best holiday?
Thailand. I went last year for Christmas and stayed at the Six Senses Soneva Kiri. We had this extraordinary villa with a private pool and our own little buggy to get around the resort. We spent lots of time on boats, eating incredible fish and visiting the islands surrounding Koh Kood. It was absolutely breathtaking.
Favourite place in the British Isles?
Glencoe in the Scottish Highlands. I like hiking up there. It's Harry Potter land and there's something incredibly atmospheric and haunting about the ruggedness of the landscape. I grew up in London, so when I first visited I couldn't quite believe it was still Britain. One minute it's sunny; the next, it's snowing. It feels otherworldly.
What have you learnt from your travels?
To feel very small. The things that prey on my mind in London seem to disappear as soon as I find myself in a different environment. Survival mode kicks in. If you don't speak the language or aren't familiar with the culture, you have to adapt very quickly. It helps you understand your place in the world.
Ideal travelling companion?
I'm an only child and do a lot of things on my own. I've been away a couple of times with friends or a partner, but often find it too intense. I've travelled around England by myself because a lot of my friends have 9-to-5 jobs or children. At the moment, I cherish my freedom and want to do as much as possible by myself while I don't have those kinds of responsibilities.
Beach bum, culture vulture or adrenalin junkie?
Skiing in Whistler was great fun. It's an extreme environment that's very different to my own and I had never skied before, so I had to learn to take on the elements quite bravely. It was nice to try something new.
Greatest travel luxury?
A journal. Documenting trips makes them that much richer. I stick in train tickets and business cards from restaurants. It makes the whole experience poetic, describing the sights, smells and sounds around me. It means I can relive the holiday years later.
Holiday reading?
I read a lot of heavy literature when I'm on set, so on holiday I want to indulge in something light-hearted. I took Tina Fey's book Bossypants on my last holiday, which was great fun.
I find that having a comedian's autobiography is always great company in a foreign place.
Where has seduced you?
Venice. I took my parents to the film festival five years ago. We did all the red carpet stuff and then the next day went to the Biennale and saw Tracey Emin in the British Pavilion. We also went to Murano, which is famous for the glass industry, and paid an extortionate amount of money for some hot chocolate in St Mark's Square.
My dad and I walked around at night, feeling rather eerie, as if we were on the set of Don't Look Now. But it was peaceful too, with the sound of beautiful recitals floating out into the alleyways.
Better to travel or arrive?
The expectation, the planning and living from one moment to the next as you travel is far richer than arriving. Looking out of a train window, listening to music with a glass of wine and maybe a friend or my dog beside me – that's a really lovely feeling.
Worst travel experience?
I almost ended up in Ayia Napa with my friends when I was 18, but I pulled out – I don't like clubbing or going to places where everyone is English. I lost some friends over it, but there's nothing worse than travelling somewhere you don't want to be.
Best hotel?
The Four Seasons in Mexico City. A group of us stayed there when we went to watch U2 and Snow Patrol play. The rooms are so beautiful without being stuffy or ostentatious.
Favourite drive?
From Los Angeles to Los Gatos in California, where my father lives. You go through Big Sur with the Pacific Ocean to your left, lots of interesting architecture on your right, stopping at these weird and wonderful new age spiritual communities such as Santa Cruz along the way.
Best meal abroad?
Thanksgiving dinner in Kansas City with my family. They serve homebrewed moonshine out of a huge glass bottle. It's a rite of passage. We have it all – sweet potatoes, pumpkin pie and a huge turkey – and talk about what we're grateful for; it becomes quite ceremonial.
Favourite city?
New York. I never get bored there. Earlier this year, I was at the Bowery Hotel for the Met Ball and ate this amazing carpaccio. I also discovered a bizarre place called I Hate Perfume in Brooklyn, where they recreate everyday smells – leather, rain, freshly cut grass – that are actually wearable. Every street is like a new page in a crazy book that reveals stranger stories and characters.
Where next?
New York for New Year's Eve, followed by Japan in spring for the cherry blossoms. My best friend has moved to Tokyo and fallen in love.
Hayley Atwell stars in 'Captain America: The First Avenger', available on DVD on Monday
Join our new commenting forum
Join thought-provoking conversations, follow other Independent readers and see their replies