My Life In Travel: Henry Holland, fashion designer
'I'm as au fait with the pools of Faliraki as the Caribbean'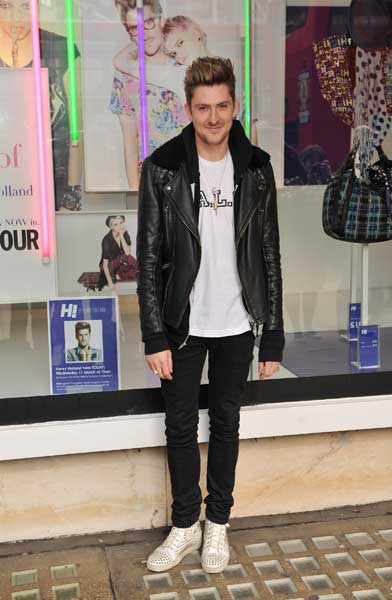 First holiday memory?
I went on a lot of Eurocamp holidays in the south of France when I was a kid. My most distinctive memory is of cassis and white chocolate ice cream – delicious.
Best holiday?
I've recently come back from the Caribbean, my first beach holiday in four or five years. I went with my best friend; we started off in Barbados then went on a Virgin Holidays cruise, stopping at St Kitts, Nevis, St Barts, Guadeloupe and St Lucia. It was so relaxing.
Favourite place in the British Isles?
I love London. I feel at home as soon as I see a Tube sign. I love the diversity, the people and variety of things to do. All my friends are in the city and I've created a new family there since I moved down from Ramsbottom.
What have you learnt from your travels?
I really like travelling and experiencing different people and places.
Ideal travelling companion?
My friend Chris, who I call my holiday husband. We travel a lot and he came on the Caribbean cruise with me. Sometimes we'll not talk to each other all day, but we just find our stride.
Beach bum, culture vulture or adrenalin junkie?
I'm a culture vulture – I'm much more of a city break person. It works better with my lifestyle because I don't usually have time to go away for long.
Greatest travel luxury?
Nice hotels with good turndown and free slippers. I've started collecting hotel slippers.
Holiday reading?
I don't read much because I have a very short attention span, which isn't saying much for a journalism graduate. I read Twilight when I was in the Caribbean, which says even less for a journalism graduate.
Where has seduced you?
St Barts and Paris. My ambition is to have lived on St Barts and in The Ritz Paris before I die. I love Paris for the language, the French way of life, the café culture and the drinking and smoking.
Better to travel or arrive?
I travel a lot for work, usually once a month, but I love being away. I love coming back to a hotel room and the bed's been turned down and my mess has been cleaned up.
Worst travel experience?
A family holiday in Antigua with my parents when we were stuck at the airport for 36 hours while a hurricane approached. My sister was six months old and they had run out of milk and provisions. We were lucky though because we were flown out to the Dominican Republic before the hurricane arrived.
Worst hotel?
A hotel in Milan that had Perspex sheeting screwed to the walls. It took the phrase wipe-clean to a new level. It was awful.
Best hotel?
The Hôtel Amour in Paris. I have spent a lot of time there with friends. It's where everyone congregated in the fashion season and it was a bit of a party hotel, so I have good memories of it. I also loved The House in Barbados – the rum punch was amazing.
Favourite walk/swim/ride/drive?
Driving along the coast in Cape Town with views of Camps Bay and the Twelve Apostles mountains. I also loved swimming in the Caribbean. I don't really enjoy swimming if I can't see what's beneath me so the Caribbean is the only sea I'll swim in. That's not to say I'm a brat, because I do spend a lot of time in pools. I'm just as au fait with the swimming pools of Faliraki as I am with the Caribbean.
Best meal abroad?
The Cliff Restaurant in Barbados. We got a taxi from our hotel without realising where it was and they literally dropped us off 30 seconds later. It was an amazing place that served the most delicious seafood.
First thing you do when you arrive somewhere new?
Take off my shoes.
Dream trip?
I would love to go to Australia and Hong Kong. A few friends have moved to Australia recently so I want to go and see them and visit Sydney and Melbourne.
Favourite city?
New York for its energy and pace. It's a great place for parties and taxis, and I love the fact that it looks like a film set.
Where next?
I'm going to New York, then Paris and, hopefully, Tokyo and Palm Springs, then to see my mum in France.
Join our commenting forum
Join thought-provoking conversations, follow other Independent readers and see their replies