My life in travel: Jenny Packham
'We drove through the Hollywood Hills and hung out at the Chateau Marmont'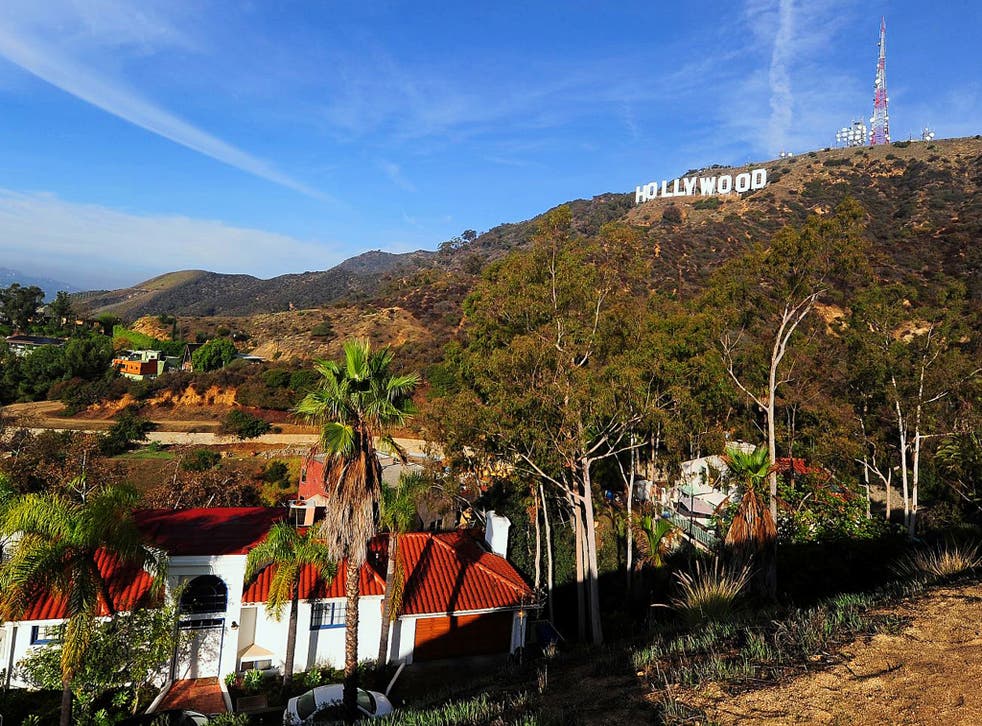 Designer Jenny Packham presents her new SS14 collection at New York Fashion Week on Tuesday. Watch the show live at jennypackham.com
First holiday memory?
I have been to every fishing port on the Scottish coast because my father sold equipment to fishing boats, so family holidays were also tacked on to work trips. I remember early mornings wandering the fish markets and watching the seagulls wait like vultures for the pickings.
Occasionally, we would camp and cook trout that my brother Chris [Packham, the television presenter] had caught. We would then try to sleep in a cotton tent on rocky ground getting bitten by midges.
Favourite place in the British Isles? St Ives, Cornwall. While my daughters were growing up, I would take them to stay at a friend's Victorian house overlooking the bay. It's a great place to combine walking and bathing with a bit of Hepworth at the Tate and cream teas at St Michael's Mount.
Best holiday?
My partner Mathew and I took my daughters on a road trip in the States. Although holidays in America are not top of my "to do" list, they have been the best for overall fun and experience.
We trawled the Hollywood Hills in a Cadillac and hung out at Chateaux Marmont with Christina Hendricks. From there, we travelled to Las Vegas to gawp at the gaudiness, followed by a helicopter ride over the Grand Canyon. Then we went in search of the vortex in Sedona and finished with a gay-pride pool party in Phoenix, Arizona.
What have you learnt from your travels?
Standing in a crowd of baboons is a bad idea. While holidaying with my brother in the Gambia, we went to photograph baboons early in the morning. Eventually, we were surrounded by the whole pack. My instructions were to stand still and make myself as big as possible while Chris finished getting his shot. Finally, with tripod in hand and a sister clamped to his back, Chris let them know who was boss and we escaped.
Ideal travelling companion?
Mathew and I are good company. We can spend hours in silence together, which is such a comfortable space to be in when travelling.
Greatest travel luxury?
Last year, I spent two weeks walking the Himalayas. We hiked from Pokhara to the Annapurna Base Camp, staying in basic lodges along the way. Luxury became a working light bulb and a newly placed blister plaster. I am notoriously fussy about hotel rooms, but my fussiness has subsided since my trip to Nepal. I love luxury, but experiencing other cultures at ground level is unbeatable.
Where has seduced you?
The place I visit more than anywhere – Paris. I always feel inspired, revived and in awe. I am fortunate to have an apartment to escape to, but I couldn't live there. I'd grow plump, smoke and spend too much money.
Better to travel or to arrive?
I love the journey. Last fashion week in New York, there was a snow storm, so all flights were cancelled. We rebooked to Washington, had a guided tour on the way to the railway station and caught the train into a snowy New York.
There were no taxis available and the city was a ghost town, so we struggled on to the subway and then walked through knee-deep snow (in very fashionable but unsuitable boots) to the hotel. It was a surprisingly enjoyable hiccup.
Worst travel experience?
In the early days of our relationship Mathew and I hired a gîte in France. It was so remote and peaceful (and so terribly boring), that we told the dear elderly owners that our studio back home had caught fire and we must return.
Best hotel?
The Mandarin Oriental hotels in London and Tokyo are so slick and sophisticated. I love the balance between traditional comfort, cutting-edge design and unfaltering service.
Best meal abroad?
Everyday when I was walking in the Himalayas I had the local meal of dal bhat: rice, vegetables, lentils and a crisp bread. It was so delicious and gratefully received.
Where next?
New York Fashion Week, then a short walk in the Alps to forget fashion for a few days.
Register for free to continue reading
Registration is a free and easy way to support our truly independent journalism
By registering, you will also enjoy limited access to Premium articles, exclusive newsletters, commenting, and virtual events with our leading journalists
Already have an account? sign in
Register for free to continue reading
Registration is a free and easy way to support our truly independent journalism
By registering, you will also enjoy limited access to Premium articles, exclusive newsletters, commenting, and virtual events with our leading journalists
Already have an account? sign in
Join our new commenting forum
Join thought-provoking conversations, follow other Independent readers and see their replies