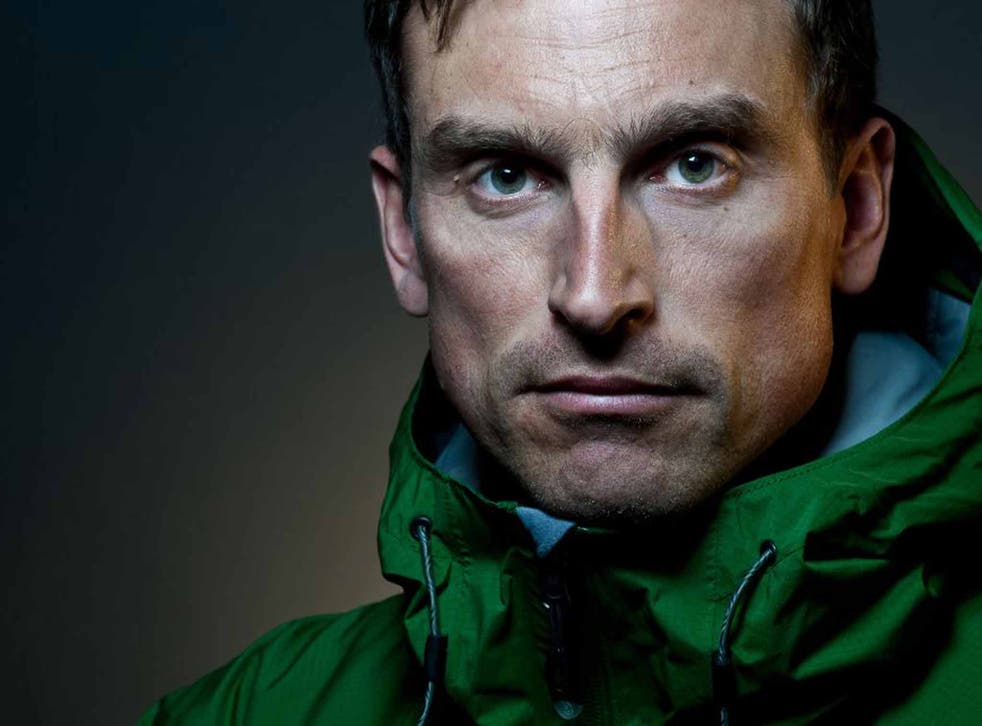 My life in travel: Kenton Cool
'They're ecstatic at the top, but I must get them down'
Chloe Hamilton
Friday 04 September 2015 10:05 Comments
Climbing gave me a sense of belonging.
I was about 17 or 18 when I started climbing seriously. I went to Leeds University and that's where the full love affair, for want of a better phrase, began. I very quickly fell in with that feeling of freedom.
Moel Siabod in North Wales was the first mountain I climbed.
I was a Scout, aged about 13. It rained all the way up and it rained all the way down. I ended up with blisters and I loved every second of it.
Getting to the top of Everest was absolutely sublime.
It's hard to put into words something so special. The view, the people, the weather, that feeling of emotion. From base camp to the summit takes a few days but the expedition itself is usually six to eight weeks. You only have a few scant minutes on top before you head back down. That's where the accidents creep in.
I'll steal a quote from a friend of mine: "Going to the top is optional, but coming back down is mandatory." As a professional mountain guide, I've got to keep my clients focused – they get to the top, they're ecstatic, they've fulfilled a dream. But yes, they've still got to get back down. You've got to be totally switched on. People are tired, they're emotionally drained, and that's where I really start earning my money as an Everest guide and leader. It's interesting times on the way down, sometimes.
The people are what make the Himalayas sensational.
I think the people in the Himalayas are wonderful. They're so generous, so warm-hearted, so hard-working. Their values and ethos, their community and families – it's incredible. And they have almost nothing and yet live in such a harsh environment. I've been in love with the Himalayas since I first went there.
The moment climbing becomes routine, that's when I'll hang up my boots.
Each time is utterly mesmerising. I feel I owe it to my paying customers that I should be as excited as they are, if not more so. Every time has been special and I can't begin to tell you how important that has always been to me.
Ranulph Fiennes was relieved when we got to the top of Everest.
It was a combination of glee and relief. It was his third attempt and he put a lot of time and energy into getting to the top.
We forget the beauty we have in the UK.
The Scottish Highlands are beautiful, the Lake District, The Brecon Beacons, North Wales, the Cotswolds, even places like the South Downs. The diversity in our countryside is phenomenal.
You can walk across Reykjavik without breaking a sweat.
It's teeny tiny. I don't really do cities but I was quite taken by Reykjavik. There are some really interesting people and it's quick to get outside the city limits and into the countryside.
The food in Pakistan is off the charts.
I always eat local food and try to eat on the streets. Pakistan is amazing. I love spicy food, so I love travelling in Asia. It's one of the great reasons for travelling, to try new foods.
I always climb mountains with my stuffed mouse, Stripy Mouse.
I've had him all my life. He goes everywhere with me. If I'm away from home for more than 24 hours he's normally with me. Although I have to wrestle him back from my daughter now.
Boris Johnson would be a great travel companion.
Not that I'm into politics at all, but I find him fascinating. I think we'd go to a subcontinent somewhere. You'd probably end up in all sorts of antics and scrapes with somebody like that.
Kenton Cool has climbed Everest 11 times and led Sir Ranulph Fiennes to the summit. His book One Man's Everest is out now. Preface hardback, £20
Register for free to continue reading
Registration is a free and easy way to support our truly independent journalism
By registering, you will also enjoy limited access to Premium articles, exclusive newsletters, commenting, and virtual events with our leading journalists
Already have an account? sign in
Join our new commenting forum
Join thought-provoking conversations, follow other Independent readers and see their replies