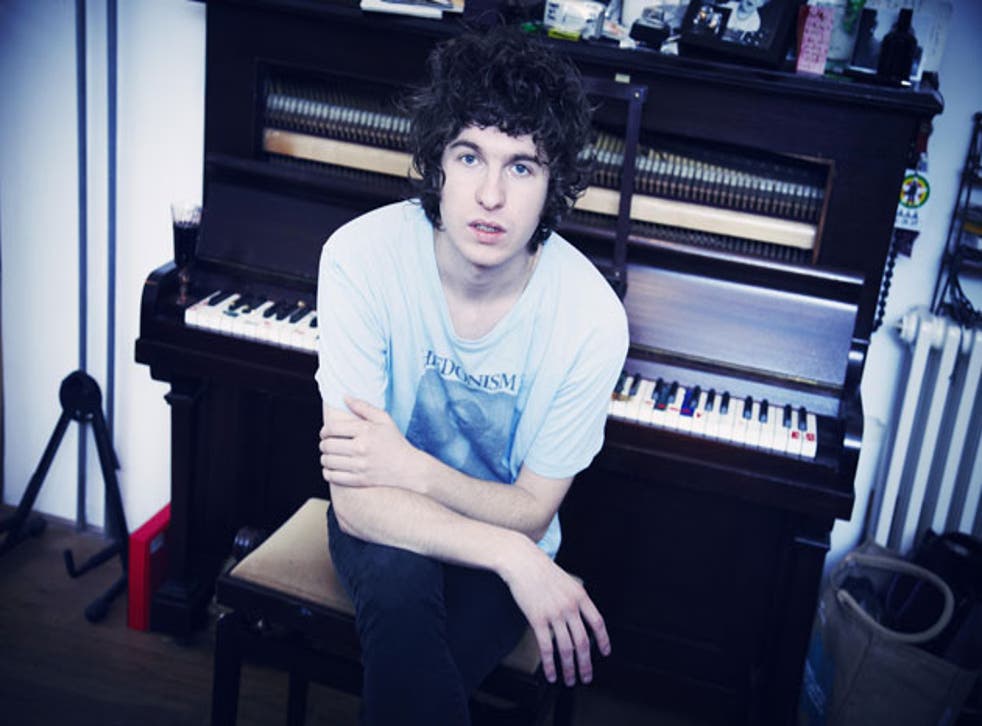 My Life In Travel: Luke Pritchard, lead singer of The Kooks
'I still love New York. You can get lost there'
Interview
,
Laura Holt
Saturday 03 September 2011 00:00 Comments
First holiday memory?
A family holiday in Corfu. We stayed at one of the massive, all-inclusive resorts on the coast. All I remember is being left with loads of other children at the kids' club and being made to stand up and do a performance in front of all the adults one night; it was mortifying.
Best holiday?
Cuba. I went a few years ago with another musician friend of mine. We stayed in Havana for a few weeks and found the music scene really interesting. Everywhere we went, there was a little band playing in a bar somewhere. The locals taught us to play their son cubano and we taught them Buddy Holly songs. The buildings and the architecture make you feel like you've gone back in time.
Favourite place in the British Isles?
The Isle of Wight. We've played at the festival a couple of times but I've also got family in Newchurch, near Sandown. The island has its own microclimate so, if you're lucky, you can get almost Mediterranean weather. Ventnor is beautiful, too: a formerly grand seaside town, which is now a faded glory.
Ideal travelling companion?
My girlfriend. We went to the Amalfi Coast recently and also visited Pompeii. It was amazing walking through this perfectly preserved Roman town. She didn't really want to go but I dragged her there in the heat to see all the bodies frozen in time.
Beach bum, culture vulture or adrenalin junkie?
I loathe sitting on a beach. It actually makes me quite anxious. I'd rather sit in the shade with a hat on. I prefer to be in places where there are things to keep me occupied.
Greatest travel luxury?
A decent travelling bag – I can't seem to get my sizes right. I really want something I can take away for a couple of days, that isn't too big and that I don't have to check in.
Holiday reading?
I've been reading Life by Keith Richards and I've also got the Patti Smith autobiography, Just Kids, lined up, too. When I'm away, I tend to read more escapist things though, like science-fiction novels – so I've re-read Philip K Dick's books a lot.
Where has seduced you?
I still really love New York. You can get lost there. I used to go on my own sometimes after we'd finished a tour to be alone for a bit. I ended up meeting lots of people that way, so now I have friends I can drop in on when I go back.
Better to travel or arrive?
Because I travel so much with the band, I find airports a nightmare now. I appreciate the reasons for security being there, but it's quite difficult sometimes. Everywhere feels homogenised when you travel a lot. But I do enjoy the feeling of freedom you get when you actually take to the skies.
Worst travel experience?
We were doing a series of acoustic gigs across the East Coast of America and got stuck on a train from Philadelphia to New York. The whole thing just stopped in the middle of the tracks. We had to walk for hours in the searing heat, with all our guitars and equipment, until we reached the next station. It did feel like we were in a Kerouac novel, though.
Worst hotel?
When we were recording our first album, we stayed at a place in Crouch End opposite the studio for about a month. It was pretty bad – communal showers and the type of place you didn't want to make eye-contact with the other clientele. Every single morning, all they served for breakfast was eggs – boiled, scrambled or fried. I honestly couldn't eat any more by the end of our stay there.
Best hotel?
The Hôtel Costes on rue St-Honoré in Paris. They always have a really nice crowd staying there, and manufacture their own perfumes, so all the halls smell fragrant. They have catacombs underneath with an amazing swimming pool, and there's always great house music playing in the courtyard at night.
Favourite drive?
Around the Isle of Wight. I've only just learnt to drive, so it still holds the novelty factor for me. The roads are open and it's really accessible – you can get from one side to the other in under an hour.
Best meal abroad?
A restaurant I went to for my 21st birthday in Japan. It's one of the oldest sushi restaurants in Tokyo – this tiny wooden building in the middle of all these modern skyscrapers. We sat in little booths and ate blowfish and then did karaoke afterwards. I sang Ashes to Ashes by David Bowie.
Dream trip?
I'm keen to visit Beijing. I've heard there's a resurgence of early-Nineties music and a whole new scene emerging there at the moment. I also think India would be quite an inspirational place to write songs. I'd like to visit during the Holi festival, where everyone throws paints and dyed powder at each other in the streets.
Favourite city?
Portland, Oregon. It's a really underrated city and not the most obvious place to go. It's got great fashion and loads of alternative rock bands – the Dandy Warhols are from there. The north-west has amazing landscape, too: mountains for skiing and then the coast not too far away.
Where next?
We're off to Los Angeles and the West Coast – doing some talk shows and catching up with our producer Tony Hoffer.
The new Kooks album 'Junk of the Heart' is released on 12 September on Virgin Records.
Register for free to continue reading
Registration is a free and easy way to support our truly independent journalism
By registering, you will also enjoy limited access to Premium articles, exclusive newsletters, commenting, and virtual events with our leading journalists
Already have an account? sign in
Join our new commenting forum
Join thought-provoking conversations, follow other Independent readers and see their replies