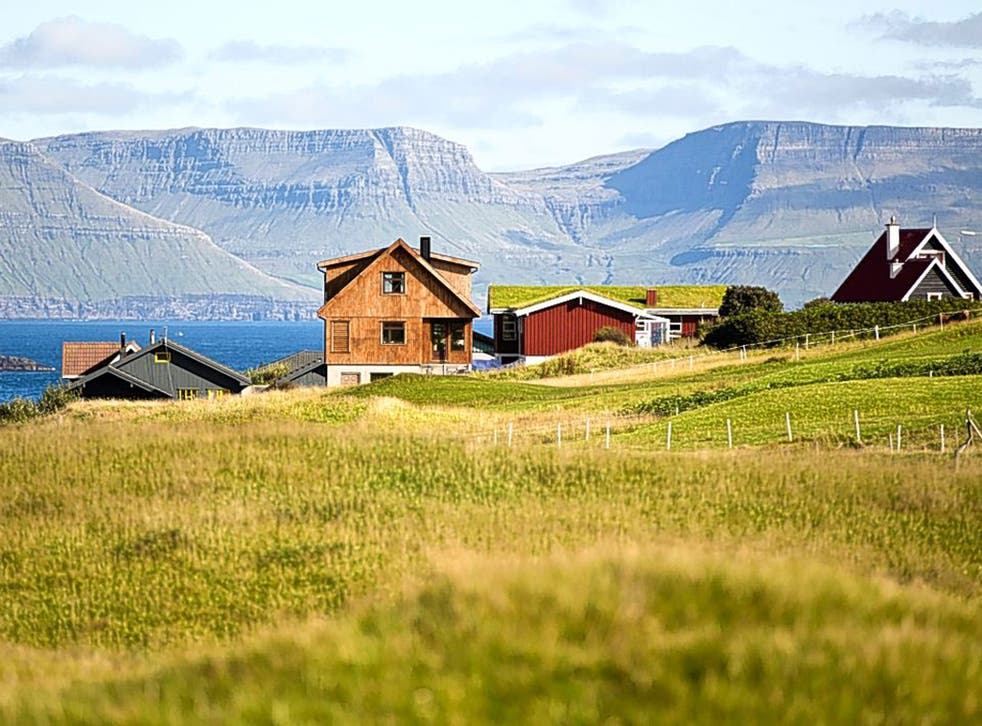 My life in travel: Rene Redzepi
'The Faroe Islands seduced me. They are like Hawaii, only with bad weather'
Laura Holt
Saturday 21 December 2013 01:00 Comments
René Redzepi is the head chef and co-owner of the Michelin-starred restaurant, Noma in Copenhagen. His new book, A Work in Progress, is out now, published by Phaidon (£39.95).
First holiday memory?
My family's house in Macedonia. To tell the truth, I didn't used to be proud of it. When I was younger, all my schoolmates would go on holidays to Italy, to places with a pool and I would go to Macedonia, where the toilet would be a hole in the yard. It wasn't particularly glamorous!
Favourite place in the British Isles?
The Isle of Wight. I haven't been yet, but I know it will be my favourite place. One of my former cooks, Oliver Stephens, took over the restaurant at the Priory Bay Hotel on the island and he emails all the time with pictures. It looks amazing.
Best holiday?
Mexico, near Izamal. I spent two weeks in a hacienda in the middle of the jungle with my family. It was insanely beautiful and highly recommended.
We also spend a week in Tulum , which was smashing. There's a restaurant called Hartwood there that might be worth a trip on its own. It's owned by this American guy and his wife, who tapped out of the life in New York. He does his own fishing, then goes to the market and cooks everything up fresh each day on the barbecue. It's pretty amazing.
What have you learnt from your travels?
There are these clichés that travelling changes you and you become a broader person. Cliché as they are, I truly believe it. Travelling is the biggest education you can give yourself.
Ideal travelling companion?
My wife and kids. I work a lot and I only take one vacation a year, around January, so I really cherish that time to be with my family. We've been to Australia, to Thailand and to Mexico twice. There's no way I'd go from cold grey Denmark to somewhere else that's cold and grey.
Beach bum, culture vulture or adrenalin junkie?
If you go to the Yucatán Peninsula in Mexico, you can find all three. You can dive, go into big caves, see jaguars in the jungle, go to the best beaches in the Caribbean and discover ancient civilisations. Adrenalin, to me now, is watching my kids fall into the ocean.
Greatest travel luxury?
It doesn't happen very often on a family budget, but the pointy end of the plane is nice. Realistically though, I think the greatest luxury is finding a way to travel easily with children. Doing a difficult route with kids can takes days to recover from. We had a four-leg return from Mérida once and it was almost like we never took a holiday.
Holiday reading?
For the past four years I've been doing something called the Mad Symposium [a trade conference which gathers 600 chefs, cooks and farmers in Copenhagen]. The guest speakers are writers on food culture, so I have to read up – not only on cookbooks, but also history and agricultural books. If I'm travelling, I'll take the time to read the speakers' books.
Where has seduced you?
The Faroe Islands. It's like Hawaii, only with bad weather. Don't expect any nightlife, but it's spectacularly beautiful.
Worst travel experience?
Being handed a muffin on a flight, only to discover it had a plaster in it. Immediately, you just envision this filthy, greasy cook, with his bruised fingers stirring the ingredients. I called over the stewardess and there was a silence for 10 minutes, before she asked if I wanted a new one.
Best hotel?
Staying in a ryokan (traditional inn) in Japan. Nothing compares to it. You're looked after by the 59th generation of a family who own it. The food is in a league of its own. It's all-inclusive and each meal is different. The quality was staggering.
Favourite walk?
Chichen Itza in Mexico. We arrived as it was closing but they let us in to walk around the pyramid, which was amazing. We spent 40 minutes alone in the park.
Best meal abroad?
Impossible. From fantastic Italian food in New York to simple breakfasts in Sydney, I wouldn't be able to choose. The place that does stands out though is Tokyo, because it's virtually impossible to get bad food. You might not like Japanese textures and sensitivities, but you can't argue with the quality of the ingredients.
Favourite city?
Helsinki is a city that perfectly showcases northern European aesthetics, married with Russian churches. It's a beautiful city on the water and very underrated.
Where next?
I'd like to go somewhere hot in January and also take the kids to New Zealand.
Register for free to continue reading
Registration is a free and easy way to support our truly independent journalism
By registering, you will also enjoy limited access to Premium articles, exclusive newsletters, commenting, and virtual events with our leading journalists
Already have an account? sign in
Join our new commenting forum
Join thought-provoking conversations, follow other Independent readers and see their replies