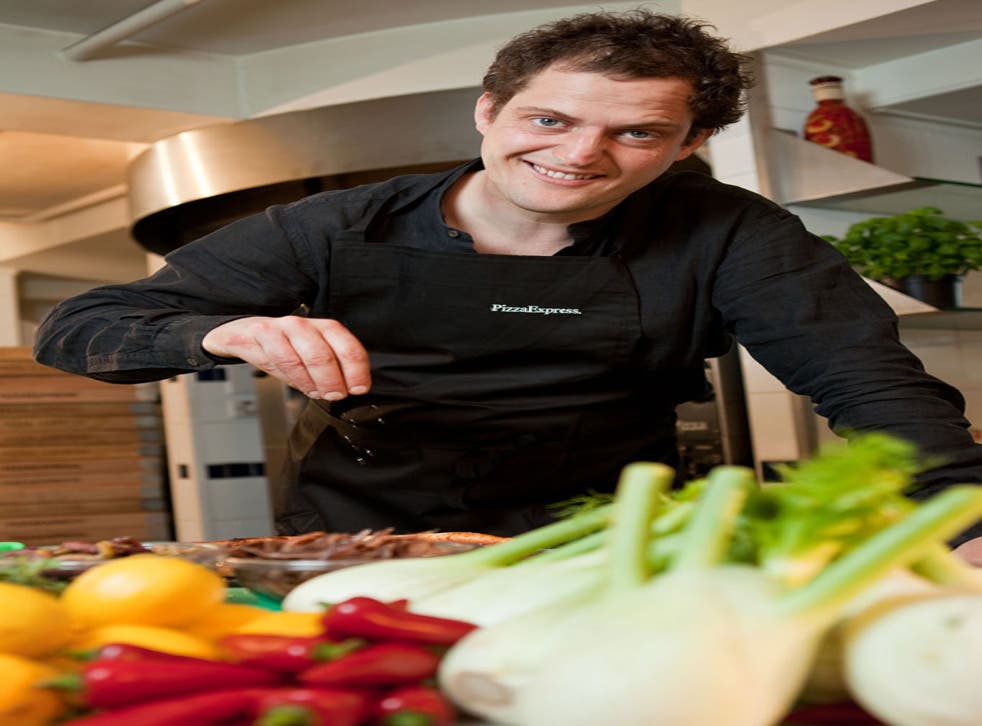 My life in travel: Valentine Warner, chef and television presenter
'Follow your nose and you'll find great food'
Laura Holt
Friday 20 April 2012 01:34 Comments
First holiday memory?
Having my ham sandwich stolen by a cheeky rock hyrax in Kenya. It snatched it out of my hands, scampered off, and looked at me while it ate it. It was a family holiday and we had just sat down on the rocks to have a break from the hot African sun. I remember getting very upset.
Best holiday?
Cuba. There was music everywhere and just this hot, sticky heat – I fell in love. I went there to go fishing, which was amazing and I really didn't want to leave. I liked that there was a slightly dilapidated feel to the whole place, with the paint peeling off all those old, once-splendid buildings in Havana. I thought it was a very easy-going country.
Favourite place in the British Isles?
West Dorset. It's something to do with having been born there and always wanting to return, but I just think it's the most beautiful place. It's wonderfully hilly, with lots of woods, the sea, and the people are fantastic, too. Anywhere that drinks that much cider has got to be great.
What have you learnt from your travels?
Don't be foolish, but don't be too timid. My father taught me to investigate everything and be inquisitive. Follow your nose and you'll find great food. Get off the beaten track and a little road will lead somewhere interesting. Talk to the locals and you'll find out lots more than you would if you stayed by the pool.
Ideal travelling companion?
Someone who doesn't think that all locals are going to steal your wallet and all routes into the jungle lead to snakebites. I want to travel with someone who's open-minded and wants to have an adventurous time. A positive traveller who can take discomfort and is not too squeamish.
Holiday reading?
I've just read Jamrach's Menagerie by Carol Birch. It's a harrowing tale about some people lost at sea for 65 days in a small boat. It's brilliant, but probably not one to read if you're on a cruise.
Beach bum, culture vulture or adrenalin junkie?
There's nothing more boring, I think, than sitting on a beach and roasting in the sun. My ideal holiday would be a mixture of cooking, sunshine and fishing. But then I've also been on brilliant holidays in minus 39C, surrounded by snow and ice.
Greatest travel luxury?
A razor and toothbrush. When you don't have them, you feel unkempt after a few days of travelling. If you have got them, you feel like David Niven instantly.
Where has seduced you?
Scandinavia, particularly Sweden and Norway. I love cold weather and the food's delicious. The countryside is brilliant; the air is so clean. I like the people, and there's so much wilderness to explore. The first time I went was on a dog-sledging trip in Swedish Lapland, near Kiruna, four years ago – and I'm going back to Finland again soon.
Better to travel or arrive?
When you've had a very long, bumpy, uncomfortable, hot, sweaty journey, there's nothing better than arriving to clean sheets and a nice drink. But equally, I've ventured to some weird places in the past, where the journey has been the whole fun of it.
I went on a quite bonkers fishing trip to the Dihing River in north-east India which was a very disorganised. We had people carrying tables and chairs and equipment, with no phones, an empty medical box, and a few accidents along the way, but the trip was amazing.
Worst travel experience?
Being bitten by a scorpion in Cuba. I looked at my arm and felt a terrible pain, but couldn't work out what had bitten me. I looked down and there was a huge scorpion on my leg. It stung me again and it then ran around my back and stung me a third time. It was very big and I totally freaked out, but it turned out that Cuban scorpions aren't poisonous. They just make you feel a little bit sick. I had to go to hospital and have an injection, but otherwise I was fine.
Best hotel?
The Outpost, in Kruger National Park, South Africa. It's a very simple camp, made out of iron and wood, which blends in with the hillside. You sleep in an open room, where you can hear the hippos and lions, and see the stars above your head.
Favourite walk?
Up Lewesdon Hill in Dorset, especially when the bluebells are out. It's got huge beech trees with lots of ancient, tangled roots – like something out of an Arthur Rackham illustration. There's a fairy-tale feel to the place.
Best meal abroad?
A fish restaurant called Contramar in Mexico City. It looks like it's going to be really expensive, but it's actually really cheap. I just got one treat after another, and ended up going four times in one week. I managed to eat my way through the whole menu. It's the best fish restaurant in the world as far as I'm concerned.
Dream trip?
To an archipelago called Jardines de la Reina, off the southern coast of Cuba. I'm an obsessed fisherman and it's a bit of a fishing hot spot. You stay on the boat with another eight smelly people, wake up early in the morning, and just go fishing all day.
Favourite city?
Mexico City. It's the most exciting place I've ever been. It's a very busy, out-of-control place that seems to have its own distinct beat. It's dangerous and refined at the same time. There's an incredible food market and great restaurants. You can really have an adventure there.
Valentine Warner has created two new pizzas for the spring menu at PizzaExpress, available from this Tuesday (pizzaexpress.com).
Register for free to continue reading
Registration is a free and easy way to support our truly independent journalism
By registering, you will also enjoy limited access to Premium articles, exclusive newsletters, commenting, and virtual events with our leading journalists
Already have an account? sign in
Join our new commenting forum
Join thought-provoking conversations, follow other Independent readers and see their replies