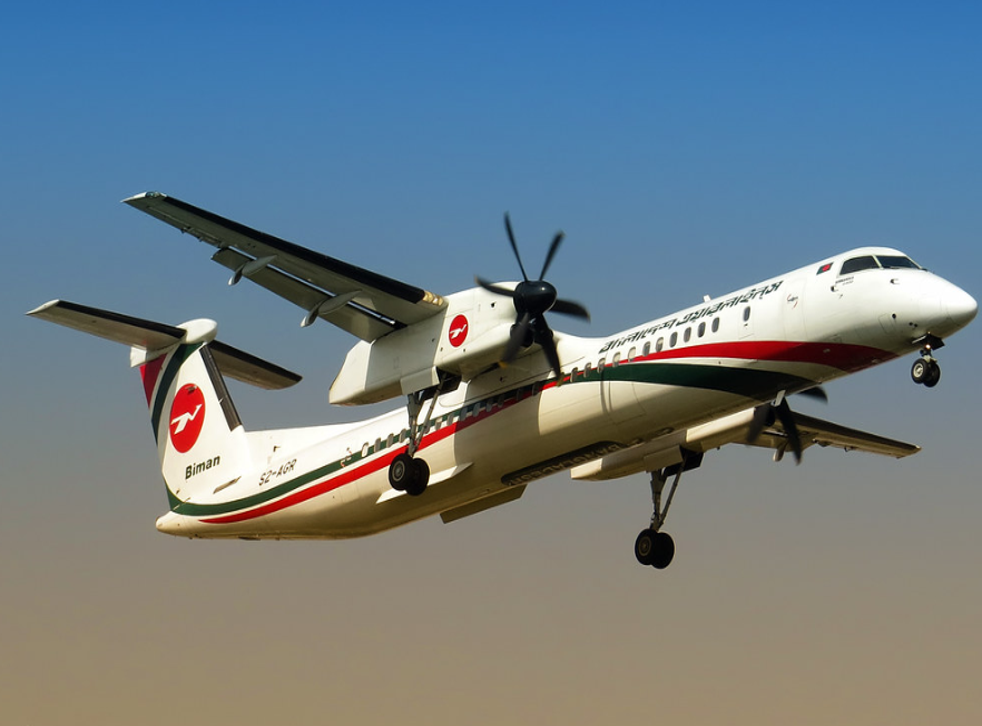 Myanmar plane crash: Aircraft full of people skids off runway and breaks into pieces
Four people are currently thought to be injured
An aircraft has skidded off the runway in Myanmar, breaking into pieces in the process.
The Biman Bangladesh Airlines flight was carrying an estimated 33 people, four of whom were injured in the crash.
The Bombardier Dash 8 Q400 aircraft departed Bangladesh's Dhaka-Srahjalal International Airport this afternoon before its rocky landing at Myanmar's Yangon International Airport.
The incident was a result of poor weather conditions, a Biman Airlines spokesperson told local media.
Flight BG060 was manned by two pilots and two flight attendants. One of the pilots was among the injured, but the airline spokesperson claimed no one onboard had suffered "life threatening" injuries.
Yangon Airport has been closed following the crash, with all subsequent incoming and outbound flights currently redirected or cancelled.
Pictures shared on social media show the extent of the damage to the plane; the body of the jet appears crumpled and the fuselage broken in places by the impact, while the wings also look damaged.
Biman is the flag carrier of Bangladesh.
The incident follows a plane crash in Russia just a few days ago.
Forty-one people died aboard Aeroflot flight SU1492 on 6 May after the jet's tail burst into flames.
Join our new commenting forum
Join thought-provoking conversations, follow other Independent readers and see their replies