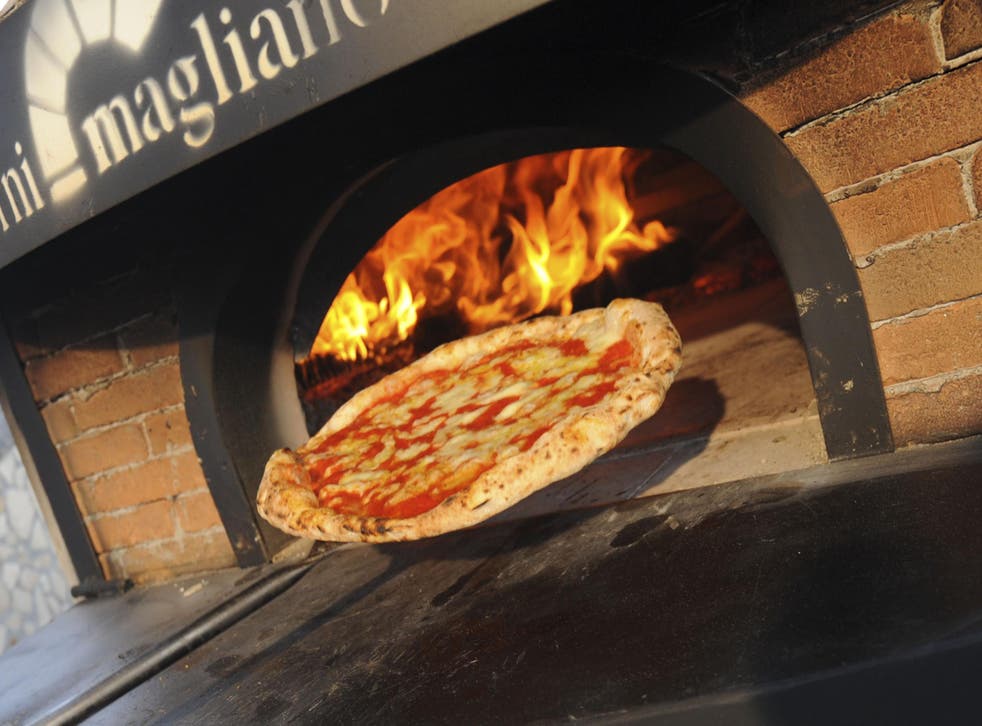 Naples pizza-making awarded Unesco status
Two million people had signed a petition in favour of the bid
It has long been an essential part of Italian culture, and now Unesco has awarded world heritage status to the Naples art of pizza-making.
At a meeting on South Korea's Jeju island, the UN's cultural body has unanimously declared the job of pizzaiuolo, or pizza-maker, "intangible cultural heritage".
Italy is, of course, the country of the pizza, but in Naples – where the tradition first started, in 1889 with the first margherita pizza – things are done slightly differently. Pizzaiuoli spin and twirl the dough in the air with the same sense of ceremony as flair cocktail-making. It's not just for show, however – hurling the dough around is supposed to oxygenate it. Few who've tried the famously light pizza of Naples would disagree.
The city had been bidding for world heritage status for months. A petition supporting the bid had garnered two million signatures, and Italy had thrown itself behind this, its only national bid.
The committee stated that: "The culinary know-how linked to the making of the pizza, which includes gestures, songs, visual expressions, local slang, the ability to handle the dough, show oneself off and share it is an indisputable cultural heritage."
The Unesco list now has 470 entries and is dedicated to "practices, representations, expressions, knowledge [and] skills… that communities… recognise as part of their cultural heritage". Performing arts, traditional skills and oral traditions are included. The list runs alongside the better known "tangible" heritage list that covers buildings, monuments and artifacts.
Forty-two practices were added this year, including Konjic woodcarving of Bosnia & Herzegovina, Ireland's Uilleann piping, and Taskiwin, a Moroccan martial dance practised in the High Atlas mountains.
The reaction in the room – where delegates had brought with them a 'cornetto napoletano', or red horn, that's meant to bring luck – was one of relief, and back in Naples it was ecstatic. Pizzaiuoli took to the streets to demonstrate their dough-twirling skills.
Mayor Luigi de Magistris called it "historic recognition" and "a great victory for Naples and Neapolitan pizza". Italian culture minister Dario Franceschini, who had gone to Naples for the announcement, tweeted that it was "recognition for Naples and the whole of Italy".
That's not to say the art of the pizzaiuolo is stuck in aspic. In recent years, women have been winning acclaim in the male-dominated environment, as The Independent reported earlier this year.
Join our new commenting forum
Join thought-provoking conversations, follow other Independent readers and see their replies