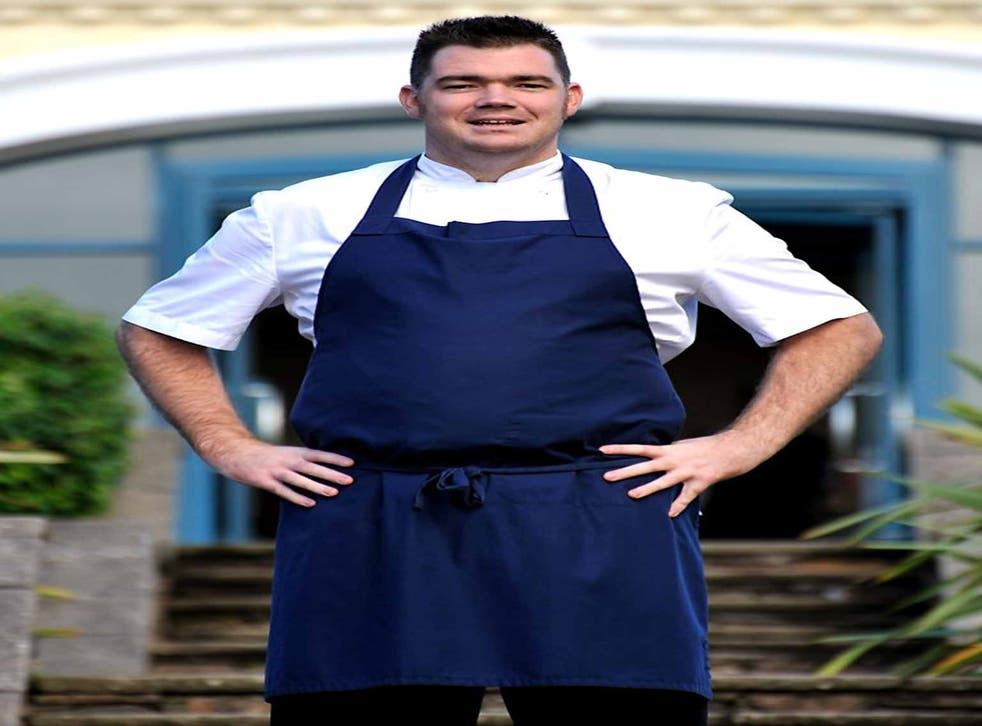 Nathan Outlaw: My life in travel
'I'll let my whole holiday revolve around restaurants'
Chloe Hamilton
Friday 12 June 2015 10:02 Comments
My first memory of a holiday is probably Bognor Regis.
I remember going to a lot of beaches – Margate, Hastings and places like that. I loved them all because they were different from day-to-day life; rock pooling was my favourite thing to do – discovering crabs and finding all the different things that were lurking in there.
Whichever coast you're on, the British seaside is all different.
Even where I am now, in Cornwall, there's a huge difference from the north to the south, even though they're only about 20 miles apart. Depending on where you are, it's a completely different landscape. Around the world there are many places with long golden sandy beaches, which all look nice, but they probably get boring after a while.
As a seafood chef, Cornwall was the best place for me to come to.
I'm originally from Kent and I have a lot of childhood memories of Cornwall, camping and things like that. I came here when I was 19.
Trevone is my favourite beach.
It's just outside Padstow. It's got a sandy beach and a rocky beach. You can lie around sunbathing, which I hate, but then you've got all the rock pools. I've never been a person who can sit down on a lounger or anything like that; I have to move around. I always come back from the beach with pockets full of shells. My daughter collects them and sticks them in my pocket and then I find them a couple of weeks later. We're always on the lookout for fossils as well.
A windbreaker and a towel is not enough any more.
People want more nowadays. For example, food has got better at the seaside in a big way, and that's not just on a high level. Even at café level and ice cream – look at the variety of ice creams you've got now. It used to just be the 99, if you were lucky.
Always go to the busiest fish and chip shop.
That's the rule. If you're in a place with lots of fish and chips usually the busiest one is the best one. Don't buy it from a quiet shop. Sometimes, I would even insist they cook my order fresh and I'll wait for it. It's much better. But a picnic on the beach can be quite nice, too. I get quite nostalgic when presented with a warm, sandy cheese sandwich.
Most of my time travelling is spent eating.
I allow my whole holiday to revolve around restaurants, which probably annoys my wife; it's a bit of a habit. Travelling is part of what I do and part of the progression of what I do as well. It's not necessarily about the ingredients, sometimes it's the techniques, just different ways of doing stuff. The last place I went to was Switzerland. I should've been skiing but I was mainly cooking. Before that trip I went to Singapore, cooking again.
New York really is the city that doesn't sleep.
It's quite crazy. I've been there once with my wife, and she can vouch for this, it literally seemed like we didn't sleep at all because there's just so much to see. You go to New York but you never get a chance to see everything so you've got to go back.
Everybody wants to come to Cornwall in the summer ...
... but I think spring and autumn are fantastic, the most beautiful time to come here. Just make sure you bring a coat and some wellies.
Chef Nathan Outlaw's two-Michelin-starred restaurant, Nathan Outlaw, is in Rock, Cornwall.
Register for free to continue reading
Registration is a free and easy way to support our truly independent journalism
By registering, you will also enjoy limited access to Premium articles, exclusive newsletters, commenting, and virtual events with our leading journalists
Already have an account? sign in
Join our new commenting forum
Join thought-provoking conversations, follow other Independent readers and see their replies