New Delhi bans lorries after air pollution triggers public health emergency
The Indian capital was covered in a blanket of smog earlier this week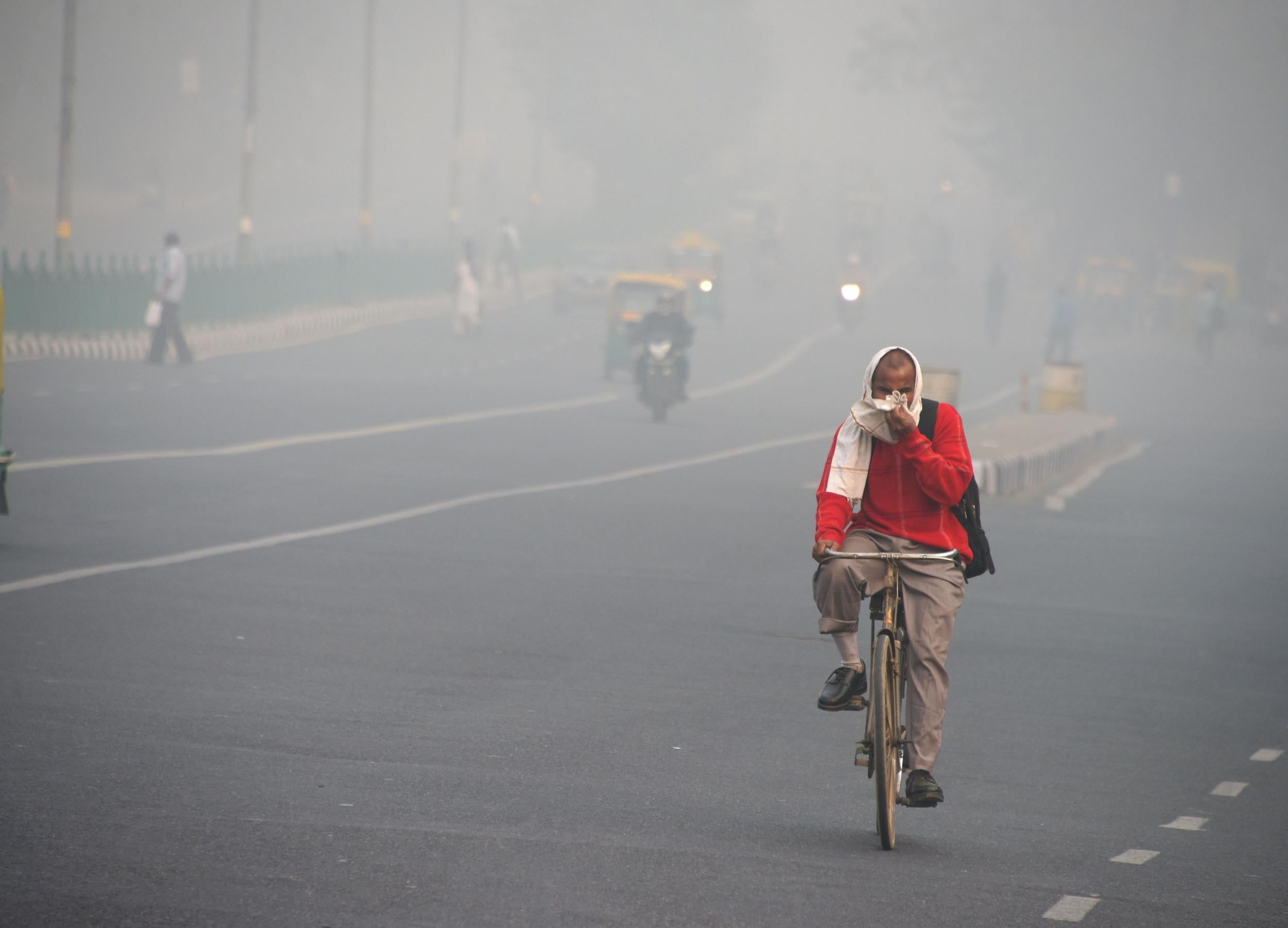 New Delhi has announced a ban on lorries after high levels of air pollution triggered a public health emergency earlier this week, according to CNN.
The Indian capital was cloaked in thick smog, forcing thousands of schools to close.
Levels of PM2.5 pollutants in New Delhi have hit 1,000mg this week, according to reports; to put this in context, 300mg is considered a highly dangerous amount. Current pollution levels in the city are 30 times higher than the World Health Organization considers safe
"The situation as it exists today is the worst that I have seen in my 35 years staying in the city of Delhi," Arvind Kumar, a lung surgeon at Sir Ganga Ram Hospital, told NDTV. "As a doctor, I have no problem saying that the situation today is a public health emergency. If you want to protect people, we should be ordering the evacuation of Delhi. Closing down all schools. Closing down all offices."
New Delhi is one of the most polluted capital cities in the world, even worse than Beijing in terms of air quality.
Chief Minister Arvind Kejriwal called his city a "gas chamber", while Kailash Gahlot, the city's transport minister, has responded with plans to restrict cars and lorries on the roads starting next week.
"The situation in Delhi is so bad and if the pollution can be brought down in any way, we will do it," he told AFP.
According to doctors, consistently breathing in the microscopic particles can be seriously detrimental for our health, increasing the risk of heart attacks and strokes. According to a 2015 study conducted by scientists from the Chittaranjan National Cancer Institute, half of Delhi's 4.4 million school children have diminished lung capacity.
And the smog caused more problems than health concerns – poor visibility meant one of Delhi airport's runways had to close, delaying flights, and it also led to a number of traffic collisions according to local reports.
The Times of India wrote a scathing editorial about the capital's air pollution. It said: "Delhi once again has become a veritable gas chamber with denizens finding it difficult to breathe.
"Air pollution during winter months has become a catastrophe for large parts of north India."
Air pollution increases in the lead up to winter as at this time of year farmers in the neighbouring states of Punjab and Haryana burn their post-harvest crop stubble (despite the practice being officially banned), plus the cooler air traps pollutants near the ground.
Some 50,000 typically diesel-guzzling lorries drive through New Delhi every day; it is hoped that by banning them air pollution levels may be curbed.
Join our commenting forum
Join thought-provoking conversations, follow other Independent readers and see their replies