New Orleans locals fight overtourism as visitor numbers top Venice
'Task force' highlights city is on brink of disaster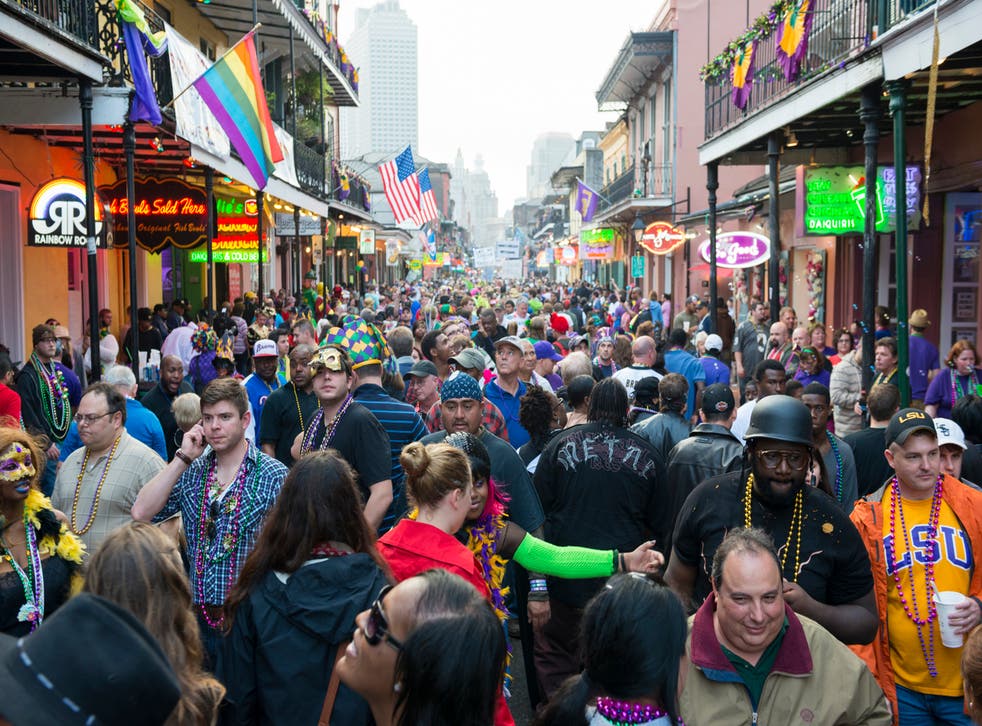 New Orleans residents are fighting back after overtourism has seen visitor numbers surge.
The Louisiana city's historic centre currently receives more than five times the number of tourists per resident than the centre of Venice, one of the destinations that has been worst hit by tourism demand overwhelming current infrastructure.
The New Orleans Sustainable Tourism Task Force, an independent collective of concerned citizens launched in 2018, has released a report after a year of research and analysis.
It compares the Big Easy, known for its diverse jazz scene and eclectic culinary offerings, to European cities such as Barcelona and Amsterdam that have struggled to cope with huge numbers of visitors in recent years.
The report highlights the main areas of concern, which include the effects of marketing the city as a "24/7 party town": "The consequent degradation of residential quality of life is placing severe stress on the city's historic neighbourhoods and degrading the visitor experience."
The cities most at risk of overtourism

Show all 11
While the overall visitor body count is growing, visitor spend is not. Although tourist numbers grew by 5.2 per cent in 2017 compared to the previous year, spending only increased by 1.3 per cent.
"More tourism is not necessarily better," says the study, quoting a National Geographic article. "Better tourism is better. Governments and industry should therefore abolish the practice of setting tourism goals based only on arrivals."
Other problem areas identified include short-term rentals, such as Airbnb, which drive up rents and force out locals, and overtourism leading those who do visit to leave with a negative impression with regards to cleanliness, the presence of homelessness, the atmosphere of Bourbon Street and overall safety in the city.
"Decades of unmanaged mass tourism inundating the historic centre (French Quarter) has manifested in overcrowding, disrespect for locals, exorbitant parking rates, noise and crime," says the report. "As a result, the relationship between all area residents and their own historic centre has been fractured."
The Sustainable Tourism Task Force suggests measures to address some of the current tourism infrastructure's pitfalls.
Support free-thinking journalism and attend Independent events
It recommends establishing a holistic approach that places the community first; introducing programmes to channel greater benefits to musicians and other culture bearers; using new measures of success, not just number of arrivals; and removing the emphasis from Bourbon Street as a 24/7 party destination for tourists, while restoring the area's cultural authenticity.
"The aim is to encourage and inform a community-wide discourse about the issues facing the New Orleans tourism industry and the community at large," says the report.
Register for free to continue reading
Registration is a free and easy way to support our truly independent journalism
By registering, you will also enjoy limited access to Premium articles, exclusive newsletters, commenting, and virtual events with our leading journalists
Already have an account? sign in
Register for free to continue reading
Registration is a free and easy way to support our truly independent journalism
By registering, you will also enjoy limited access to Premium articles, exclusive newsletters, commenting, and virtual events with our leading journalists
Already have an account? sign in
Join our new commenting forum
Join thought-provoking conversations, follow other Independent readers and see their replies