Man jumps from 11th floor of world's largest cruise ship in Instagram stunt
He jumped 30 metres into the sea in the Bahamas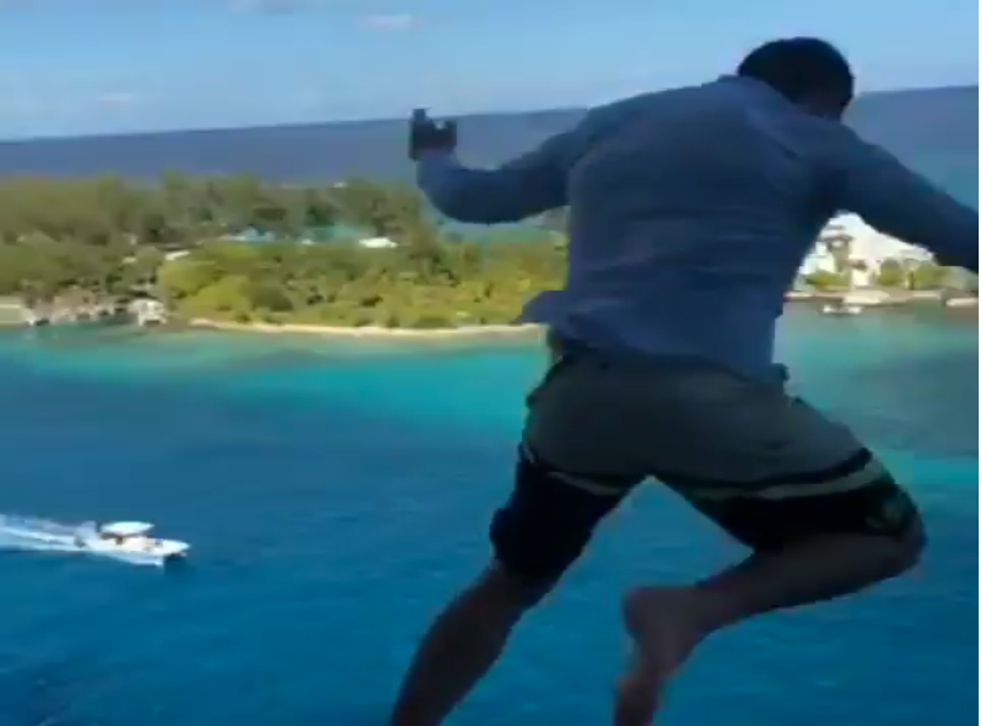 A passenger jumped from the 11th floor of the world's largest cruise ship in an attempt to go viral on Instagram.
American Nick Naydev, 27, jumped 30 metres from the 1,120-foot-long Royal Caribbean ship while friends filmed the stunt.
The Symphony of the Seas ship was docked in Nassau, Bahamas, at the time.
The video has since been watched more than 150,000 times on Instagram, with commentators labelling Naydev "stupid" and "crazy". One user even called him "Colin from Bandersnatch", in a nod to the Netflix episode of Black Mirror where a character jumps from a balcony.
"I was still drunk from the previous night," Naydev wrote in the comments under the video. "When I woke up I just decided to jump."
When asked if he realised if he could've died, Naydev responded: "Honestly didn't really think about it."
He also admitted he was in a lot of pain.
"When I sobered up my back started hurting pretty bad. Could barely walk for three days."
Naydev was picked up by a small boat and taken back to the ship, where he then said that he was "kicked off" and had to get a flight back to Miami.
In a statement, Royal Caribbean called the stunt "stupid and reckless", and that "he and his companions have been banned from ever sailing with us again". The cruise line added: "We are exploring legal action."
The Symphony of the Seas is the largest passenger ship in the world, weighing more than 220,000 tonnes across 18 decks. The ship can accommodate almost 7,000 passengers as well as 2,200 crew members.
Register for free to continue reading
Registration is a free and easy way to support our truly independent journalism
By registering, you will also enjoy limited access to Premium articles, exclusive newsletters, commenting, and virtual events with our leading journalists
Already have an account? sign in
Register for free to continue reading
Registration is a free and easy way to support our truly independent journalism
By registering, you will also enjoy limited access to Premium articles, exclusive newsletters, commenting, and virtual events with our leading journalists
Already have an account? sign in
Join our new commenting forum
Join thought-provoking conversations, follow other Independent readers and see their replies