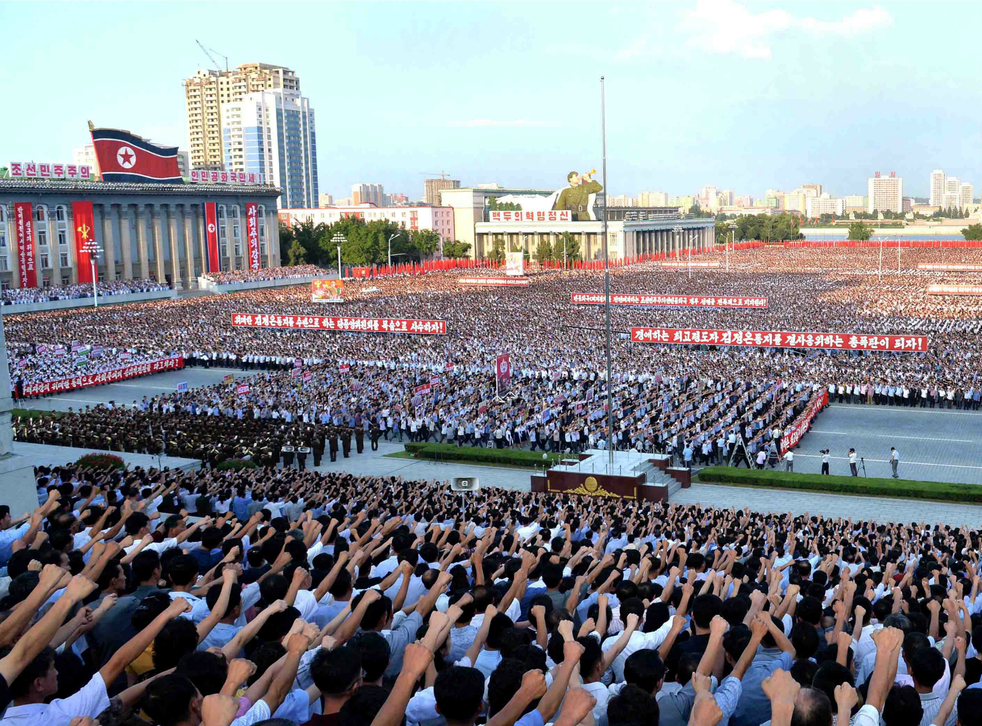 North Korea placed on Foreign Office no-go list
Missile and nuclear tests have led to instability in the country
Simon Calder
Tuesday 22 August 2017 15:28 Comments
The Foreign Office is warning British travellers not to travel to North Korea, because of the instability in the region and the unpredictability of the regime in Pyongyang.
The new advice says: "Tensions are high on the Korean peninsula following a series of North Korean nuclear and ballistic missile tests in 2016 and 2017; there remains a threat of further missile or nuclear tests, which could lead to further instability in the region."
A spokesperson for the FCO said: "The situation on the ground in Pyongyang remains calm, but because the security situation could change without warning and with little or no notice of the possible actions of the North Korean authorities, such indicators do not offer the same degree of reassurance to British nationals as would be the case in other countries."
The Government advice has the effect of invalidating travel insurance, except for people who are already there, and triggering the cancellation of planned trips by UK tour operators.
The travel advice also warns: "In the event of instability or a worsening of the security situation, the ability of the British Embassy to provide consular assistance could be significantly reduced."
Only a handful of British travellers visit the Democratic People's Republic of Korea each year, almost all of them on organised tours.
For those who continue to travel, the Foreign Office warns: "You should follow the advice of your tour group and the local authorities when in North Korea. Failure to do so could put your personal safety at risk and lead to a severe punishment from the local authorities.
"Offences that would be considered trivial in other countries can incur very severe penalties in North Korea, particularly actions the authorities deem to be disrespectful towards the North Korean leadership or government.
"On 16 March 2016 a US national was sentenced to 15 years hard labour after a conviction for crimes against the state. He was alleged to have attempted to steal a political slogan from the staff quarters of a main tourist hotel. On 13 June 2017, he was released and returned to the US in a coma. He died on 19 June 2017."
Register for free to continue reading
Registration is a free and easy way to support our truly independent journalism
By registering, you will also enjoy limited access to Premium articles, exclusive newsletters, commenting, and virtual events with our leading journalists
Already have an account? sign in
Join our new commenting forum
Join thought-provoking conversations, follow other Independent readers and see their replies