North Korea freezes tourist visa applications until September
Tour operators have been told that no visas will be processed until then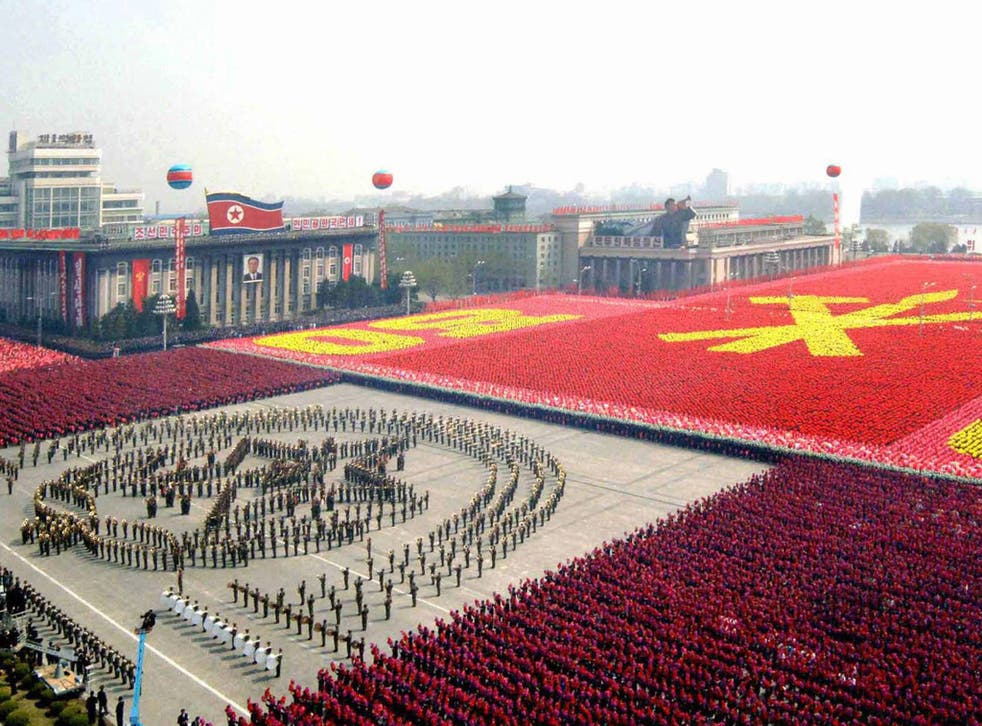 North Korea has frozen all visa applications until 9 September.
Koryo Tours, a travel company that arranges a variety of tours to the Democratic People's Republic Korea (DPRK), announced the news on 13 August.
A post on its website said: "Koryo Tours were informed on 13 August by our partners in Pyongyang that they had been instructed from above that all tourist visa applications currently underway are to be frozen. This freeze applies to all tourist visas currently being processed. This follows a similar temporary halt to all tour groups visiting Korea with Chinese tour companies."
Tour operators have not been told the reason behind the temporary halt in processing.
"The reason for this freeze has not been given (frustrating we know, our partners are in the dark about it as well), but it is expected that at the end of this month the situation will be clear, applications will be unfrozen, and visas will be issued very quickly after that," says the statement from Koryo Tours.
Regent Holidays, which also runs DPRK packages, confirmed the news. A travel specialist tells The Independent: "It's all extremely confused – even our partners in Pyongyang don't seem to have an accurate grasp on what's going on. They keep saying, don't worry, everything's going to work itself out, but they can't or don't feel able to tell us the reason behind what's happening.
"All the different operators seem to be being told slightly different things, so we're all reading between the lines to determine what's going on."
None of Regent Holidays' clients have been affected by the processing pause, because trips are usually planned so far in advance.
"It's a long, drawn-out process to get a visa and you need all your bookings in place first," says the travel specialist. "We generally get clients' visas issued five to seven weeks before travel; the freeze will more likely affect budget Chinese travellers rather than European tourists."
The visa freeze is not politically motivated, according to Uri Tours, which organises DPRK trips.
North Korea: A road trip on the edge of the Chinese border

Show all 20
"Large numbers of tourists, journalists and VIP delegations are expected to visit Pyongyang for 9 September festivities marking the 70th anniversary of the founding of the DPRK, and we've been advised this temporary freeze will provide breathing space to tourism resources such as hotels in preparation for this increased demand," a spokesperson tells The Independent.
"Tourists scheduled to visit in August and September who already have issued tourist visas remain unaffected. All tours scheduled after 9 September remain unaffected."
DPRK tour companies have little advice to give to affected tourists until the situation becomes clearer next month.
Koryo Tours says: "This situation is an unusual one but it is somewhat characteristic of how things go sometimes in the DPRK – the best advice we can offer to anyone affected by this news is simply to hold on until the end of this month when we expect everything to simply go back to being all arranged and moving forward, but we realise that the lack of certainty until then is not a fun feeling."
All British tourists to the DPRK must be on an approved, guided tour organised by an authorised tour operator in order to get a visa, and independent travel to North Korea is generally not an option.
Register for free to continue reading
Registration is a free and easy way to support our truly independent journalism
By registering, you will also enjoy limited access to Premium articles, exclusive newsletters, commenting, and virtual events with our leading journalists
Already have an account? sign in
Register for free to continue reading
Registration is a free and easy way to support our truly independent journalism
By registering, you will also enjoy limited access to Premium articles, exclusive newsletters, commenting, and virtual events with our leading journalists
Already have an account? sign in
Join our new commenting forum
Join thought-provoking conversations, follow other Independent readers and see their replies