Tourists given the chance to name the Northern Lights
'This way, they get their own identities and it's easier to communicate about them,' says Visit Arctic Europe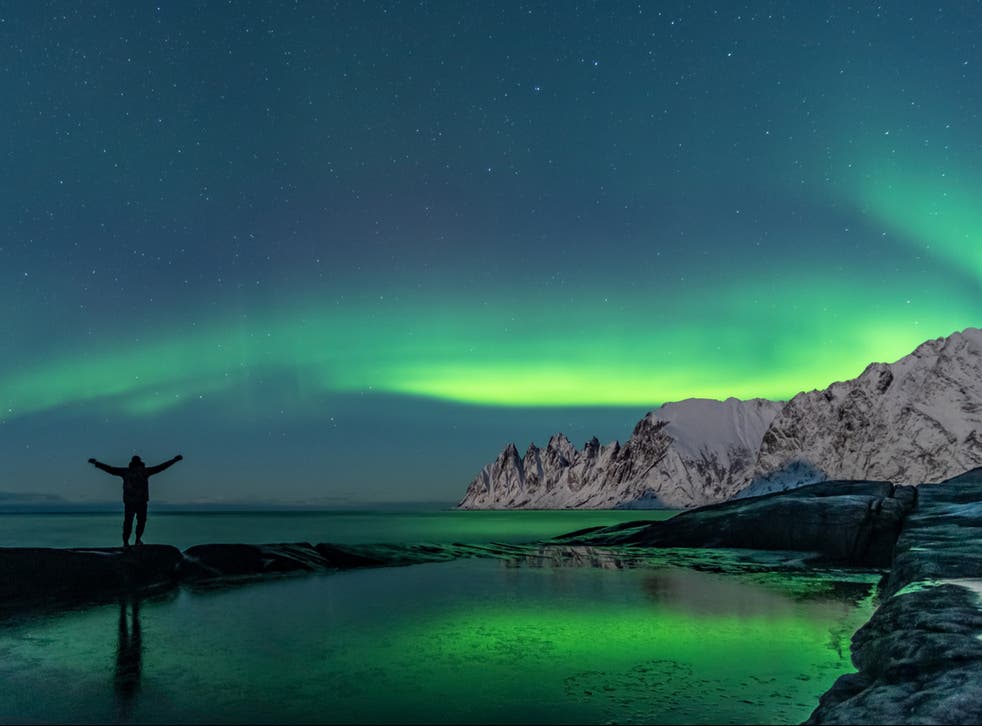 It may be a struggle for tourists to see the Northern Lights in person this winter due to the pandemic, but that doesn't mean fans can't stay connected to the phenomenon.
A new initiative is asking people to name the aurora – or, rather, to submit name ideas for the storms that cause it.
The natural light displays happen as a result of solar winds, which send charged solar particles into the Earth's atmosphere, resulting in sometimes dramatic flashes of coloured lights across the sky.
In much the same way that different hurricanes and severe storms are named each season, tourism organisation Visit Arctic Europe has come up with the idea of naming the strongest storms that cause the strongest light displays.  
"There are so many northern lights visible in Arctic Europe from autumn to early spring that we started giving them names the same way other storms are named," said Rauno Posio, programme director of Visit Arctic Europe.
"This way, they get their own identities and it's easier to communicate about them."
The aim of the scheme is to allow people from all over the globe to connect with the Northern Lights in a whole new way.
Auroras' names were previously chosen out of a list of Finnish, Swedish, and Norwegian names related to Nordic history.
Now, devotees can submit their own suggestions via the Naming Auroras website, along with a "background story" or explanation as to why they think their moniker should be chosen.
The names that are selected will be shown on the Naming Auroras website and on This is Arctic's Instagram page.
Register for free to continue reading
Registration is a free and easy way to support our truly independent journalism
By registering, you will also enjoy limited access to Premium articles, exclusive newsletters, commenting, and virtual events with our leading journalists
Already have an account? sign in
Register for free to continue reading
Registration is a free and easy way to support our truly independent journalism
By registering, you will also enjoy limited access to Premium articles, exclusive newsletters, commenting, and virtual events with our leading journalists
Already have an account? sign in
Join our new commenting forum
Join thought-provoking conversations, follow other Independent readers and see their replies