Northern confirms emergency rail timetable with more than 150 train cancellations
Train operator will cut off Windermere and reduce other services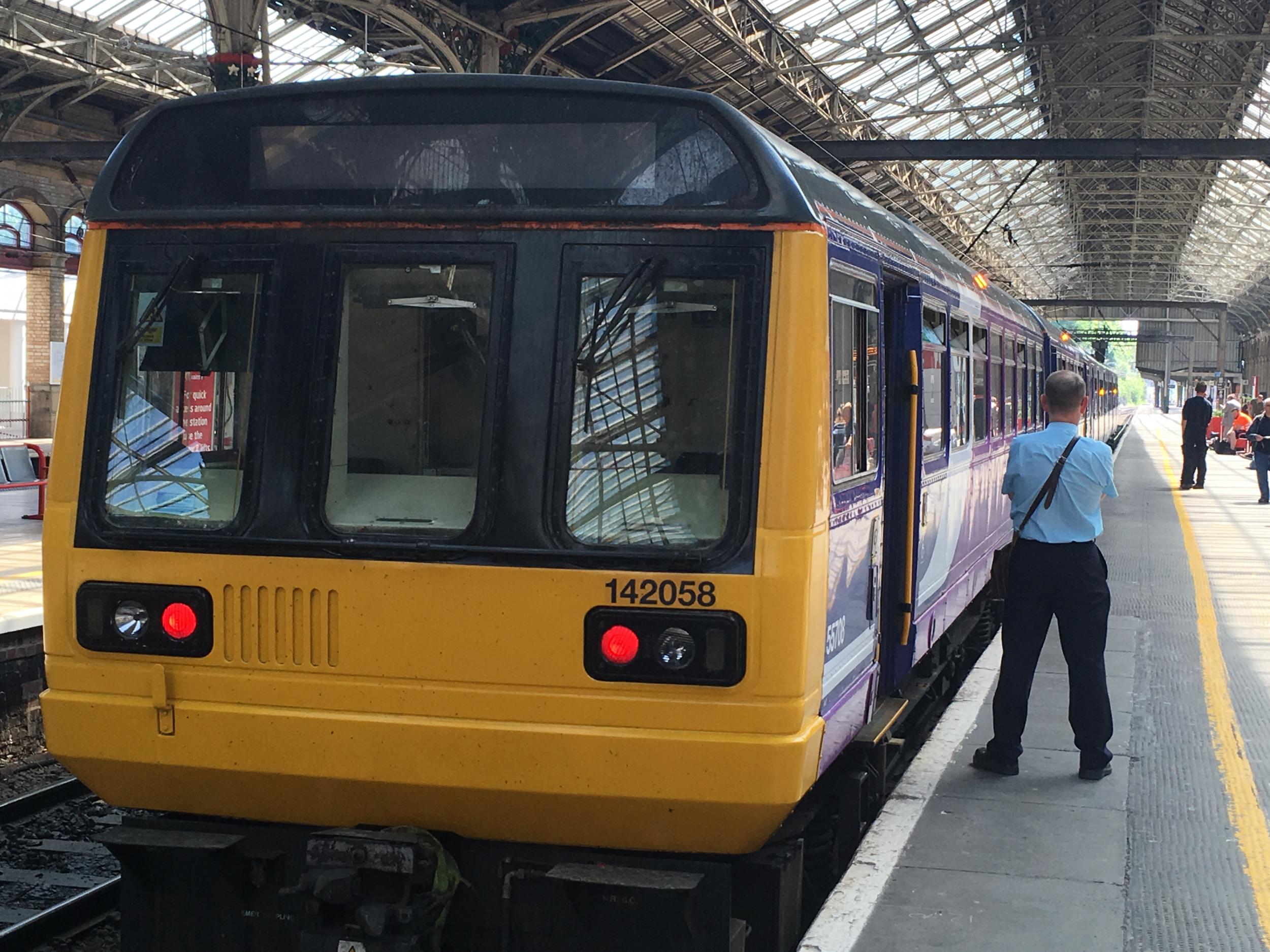 Shrink to success: that is the latest cunning plan at Northern. The beleaguered train operator, which has the franchise from Nottingham to Northumberland and Cheshire to Carlisle, is to cut 165 of the daily 2,800 services.
On 20 May, Northern launched radical new timetables designed to increase the number of trains and improve reliability. But the operation quickly unravelled and, according to the mayor of Greater Manchester, Andy Burnham, has since become "dramatically worse".
With insufficient train drivers familiar with the routes, around 200 trains are being cancelled each day, and those that are running are often late.
The train operator has now revealed "a temporary change to its timetable to help reduce last minute cancellations".
In Cumbria, no trains will run between Windermere and Oxenholme on the west coast main line, with tourists and locals obliged to catch a bus instead.
In Lancashire, services on the newly electrified line to both Blackpool North and South are being cut back, while almost all trains between Lancaster and Morecambe will cease.
Many Northern services at Liverpool Lime Street and Manchester Victoria are to be cancelled.
Most lines are not experiencing problems, and will continue as normal.
The train operator says it will still be running more services than it did before the May timetable change, and has promised a full service to be restored by the end of July.
David Brown, Northern's managing director, said: "I'd like to apologise for this unacceptable situation and for the disruption and inconvenience many passengers have faced. We're truly sorry for this and are working hard to fix this.
"We are absolutely committed to resolving the service issues, and the interim plan will help ensure we start to get back on track and start to give customers more certainty around the services we operate."
David Sidebottom, passenger director at the watchdog body, Transport Focus, said: "Continuing poor performance has eroded their trust in the railway. To start rebuilding that trust we want to see an honest, realistic interim plan that leads to a return of reliable services.
"Passenger deserve better compensation for the misery they have experienced, especially commuters who have paid in advance through their season ticket."
The National Union of Rail, Maritime and Transport Workers (RMT), which is engaged in a long and bitter dispute with Northern over the role of guards, has called for the transport secretary, Chris Grayling, to resign.
The union's general secretary, Mick Cash said: "Not only is Chris Grayling incompetent and not fit to run a railway but he is a coward as well, leaving RMT members to take the flack for failed policies that are his responsibility.
"Grayling should get out, the private companies he is propping up should be sacked and the vital rail services the nation depends on should be returned to public ownership."
More evidence has emerged about the causes of the shambles. Late-running Network Rail projects reduced the amount of time available for the train operators to plan new schedules. The infrastructure owner, overseen by the Department for Transport, then rejected some of their requests, and stipulated alternatives.
Similar problems have afflicted Govia Thameslink Railway, which has been cancelling dozens of services each day through its central core between London St Pancras and Blackfriars.
Train operators had to rewrite their plans in short order, and re-organise driver training. Despite assurances all was well, it is now clear that there was no possibility of operating the new timetables in full from day one.
What baffles passengers is why no-one at the train operators, Network Rail or the Department for Transport appears to have urged a postponement of the new timetables.
Had the schedules been deferred until August, many more drivers would have been fully trained — and, with fewer commuters using the trains, the potential damage to journeys would be minimised.
Join our commenting forum
Join thought-provoking conversations, follow other Independent readers and see their replies