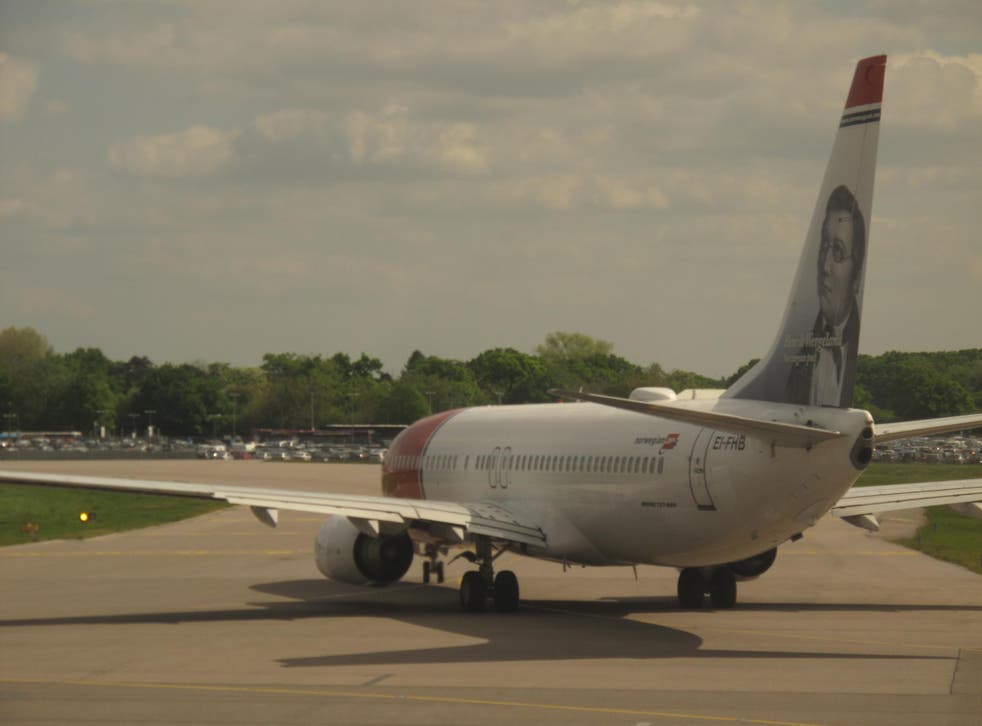 Norwegian Airlines launches flights to Singapore
New link faces stiff competition from existing airlines, which have many more flights
Singapore from London for £180 one-way: that is the offer from the low-cost airline Norwegian as it continues its long-haul expansion.
The latest route will connect Gatwick with Changi airport in Singapore from 28 September.
The outbound flight takes 12 hours 45 minutes, with a mid-morning departure from Gatwick and a dawn arrival in Singapore. The inbound leg, which takes an hour longer, is a daytime service.
A fare comparison by The Independent for the first day of the new service, returning a week later, found fares of £474 on British Airways and £499 on Singapore Airlines, compared with £380 on Norwegian.
The basic price for the Norwegian flight does not include meals or luggage.
Premium fares costing £700 outbound, £630 inbound, include lounge access, more legroom, meals and baggage.
A new "Norwegian UK" subsidiary, based at Gatwick, will operate the service. The offshoot was set up to allow the Oslo-based airline to access bilateral traffic rights.
The airline's chief executive, Bjorn Kjos, said: "Adding Singapore to our growing UK network will give passengers even more choice for affordable, quality travel to a range of global destinations."
Stewart Wingate, the chief executive of Gatwick, said: "As our 50-strong world route network expands, so too does Gatwick's reputation on the global stage as a strong, dependable option for international travel."
The airline will run only four flights a week, compared with two daily on British Airways and four daily on Singapore Airlines to and from Heathrow.
Join our new commenting forum
Join thought-provoking conversations, follow other Independent readers and see their replies