How Norwegian became a major player in European aviation
Plane Talk: 'You will always see airlines come and go,' says Bjorn Kjos. 'Mostly you will see them go.'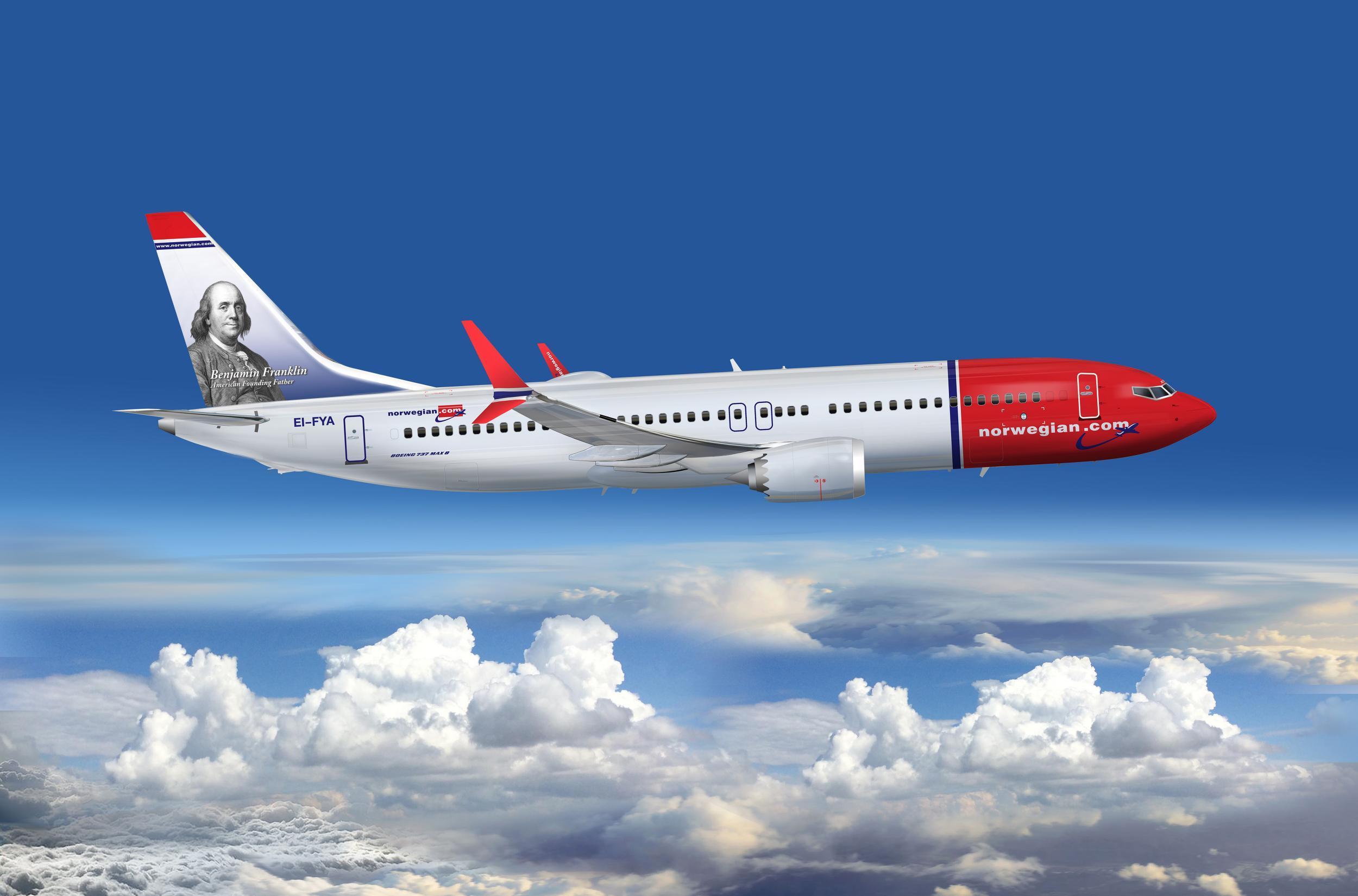 Considering what rivals are saying about him, Bjorn Kjos is in an excellent mood. The fighter-pilot-turned-aviation-maverick is chief executive of Norwegian Air Shuttle.
When he founded the airline, which trades simply as Norwegian, it would fly you from Bergen to Trondheim. Yet by next spring, a quarter-century on, Norwegian has grown from a tiny regional operation to become Scandinavia's largest airline, and the third-biggest budget carrier in Europe.
You can still fly from Bergen to Trondheim, probably for a lower fare than in the 1990s. But Mr Kjos invites you to cross the Atlantic with him from Scotland and Northern Ireland to a trio of airports you may not have heard of: Hartford, Stewart and Providence, which together sound like a pensions firm.
The 71-year-old airline boss also has a rapidly expanding long-haul network from Gatwick, which will shuttle you in a Boeing 787 Dreamliner to New York or Florida, or take you further: from Sussex to Singapore, with Buenos Aires soon to join the network. And a new partnership with easyJet guarantees connections at Gatwick between short- and long-haul flights.
All of this impressed the judges of the CAPA Airline of the Year prize, which is awarded to the carrier that "has had the greatest impact on the development of the airline industry, has established itself as a leader, and provided a benchmark for others to follow".
The citation says: "Norwegian has blazed a trail that others are now following. The impact on new North Atlantic traffic in what was previously considered a mature market has already been remarkable.
IAG, which is British Airways' parent company, demonstrated the sincerest form of flattery when it emulated Norwegian's routes from Gatwick to Fort Lauderdale (just north of Miami) and Oakland (just east of San Francisco). Then IAG set up a low-cost, long-haul subsidiary, Level, to take on Norwegian: from Barcelona to both Oakland and Los Angeles. And for good measure, BA is using Norwegian to benchmark its seat costs on the newly "densified" 777s at Gatwick.
US carriers have been less flattering in their view of Norwegian, accusing it of acting as a "flag of convenience" airline – with unusual labour contracts anchored in South-east Asia, and British and Irish offices that allow it to take advantage of traffic rights that a company from Norway would not normally enjoy.
In contrast, IAG chief executive Willie Walsh says: "We have been very supportive of Norwegian." But then he says that the airline is growing too fast: "It's not making the returns to sustain expansion at that rate."
The CAPA award citation noted: "Sustainable profitability with the rapid growth model is the next challenge." And on the last day of August, Ryanair's chief executive, Michael O'Leary, ignored the aviation convention not to discusst rivals' safety, security or finances, declaring: "Both Monarch and Norwegian are in trouble. It's an open secret among airlines that Monarch and Norwegian may not survive through the winter. They are burning cash."
Five weeks later, Monarch went bust.
"You will always see airlines come and go," says the Norwegian boss. "Mostly you will see them go."
But Mr Kjos says he has no intention of following Monarch into oblivion. "We have been profitable in the last 10 years," he tells me. "We don't intend to go into the loss area."
Join our commenting forum
Join thought-provoking conversations, follow other Independent readers and see their replies