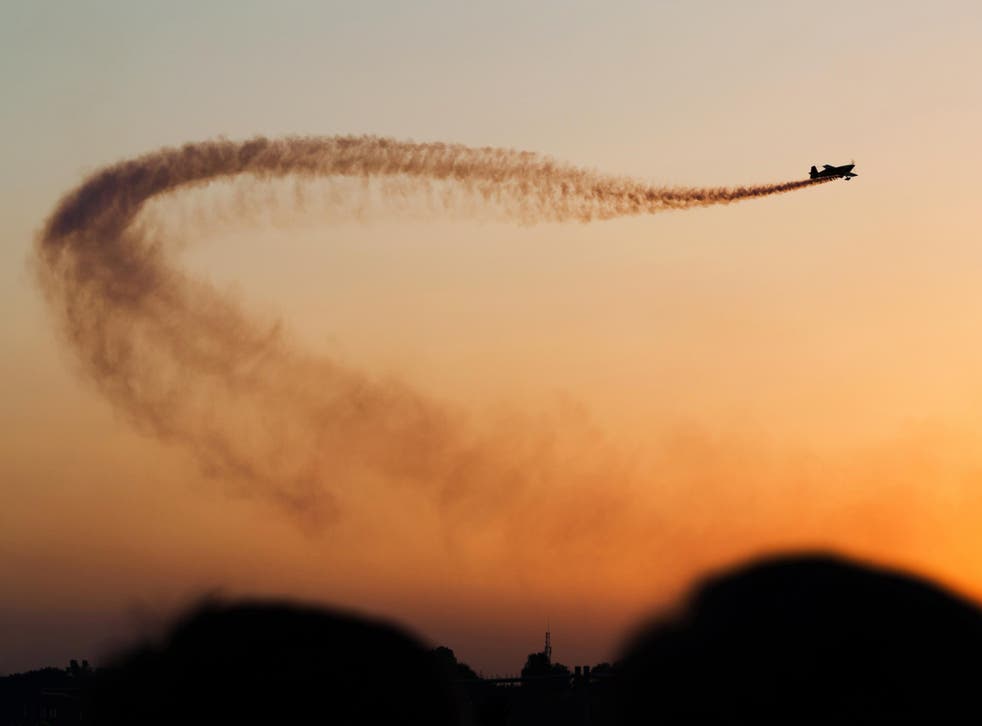 NYPD pilots fly penis-shaped route in $4m plane to annoy boss
Boss trolling level: advanced
Five furious New York Police Department (NYPD) pilots used a $4m federally funded spy plane to fly a route shaped like a giant penis to express frustration with their boss.
The phallic flight pattern was directed at Inspector James Coan, head of the Aviation Unit, and was discovered on the department's flight tracking software.
Sources state that the conflict arose over safety concerns shared by pilots about flying a single-engine Cessna over open water, according to the New York Post.
Pilots were expected to scan for radiological weapons, but the low altitude of the flight frequently meant they were left out of radar and radio range.
"If that propeller plane goes, it's over. You're going to crash into the ocean," a source was reported to have warned Coan.
"They wouldn't have enough glide time to get back to land at that altitude. It was like a suicide mission."
In July 2017, the pilots were directed to fly at low altitudes over open water 25 miles offshore in order to scan for radiological weapons, and in March this year, the frequency of these missions increased.
A total of 12 pilots have reportedly queried the wisdom of such flights continuing.
The dissenting pilots' approach to conflict management was not seen as positive by their superiors.
A disciplinary hearing followed the phallic flight path, which resulted in two of the pilots being discharged from the unit and a further eight being stripped of their flight gear. To add insult to injury, the pilots were reportedly ordered to clean plane hangars and wash Coan's car.
It's not the first time an aircraft's flight route has been used to do more than travel from A to B.
The US Navy has grounded one of its air crew after they used their advanced fighter jet to draw a penis in the sky in November 2017.
The Navy E/A-18 Growler warplane flew in an unusual air pattern in the skies over Okanogan County in Washington state, using the condensed air trail from its exhaust to draw the giant phallic image.
Pictures of the reproductive organ suspended in the sky immediately went viral on social media.
Register for free to continue reading
Registration is a free and easy way to support our truly independent journalism
By registering, you will also enjoy limited access to Premium articles, exclusive newsletters, commenting, and virtual events with our leading journalists
Already have an account? sign in
Register for free to continue reading
Registration is a free and easy way to support our truly independent journalism
By registering, you will also enjoy limited access to Premium articles, exclusive newsletters, commenting, and virtual events with our leading journalists
Already have an account? sign in
Join our new commenting forum
Join thought-provoking conversations, follow other Independent readers and see their replies