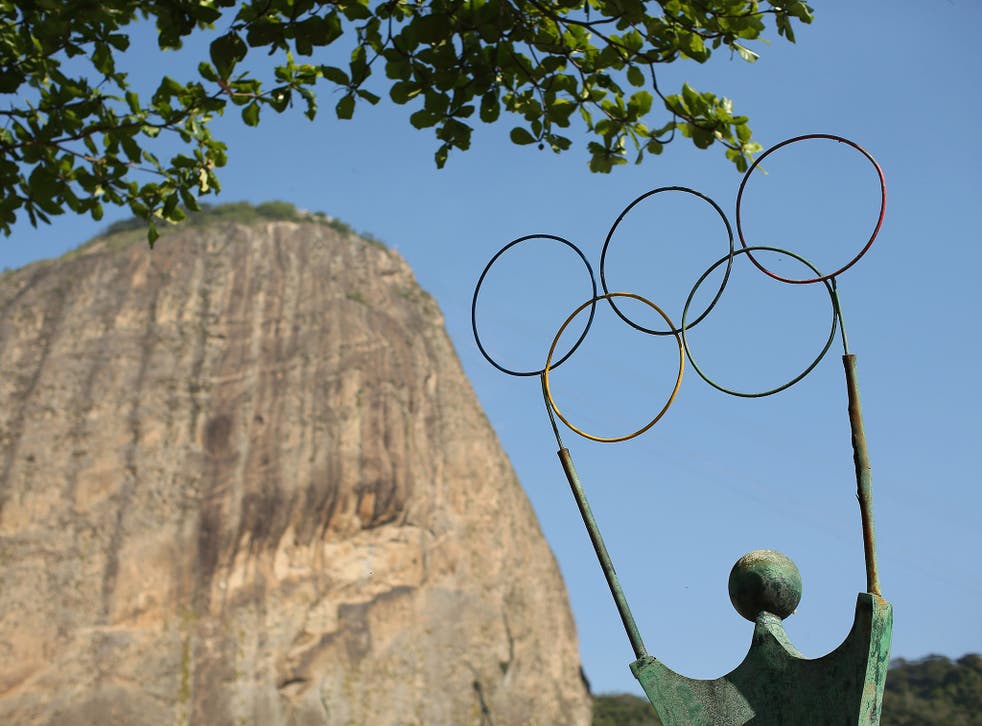 Simon Calder: the Olympics don't boost tourism, so bag a Brazil bargain now
The man who pays his way
Simon Calder
Friday 08 July 2016 12:30 Comments
Boris Johnson was proved wrong. As was Heathrow airport. And as will be Brazil's tourism authorities.
They all predicted the Olympics would boost tourism, and that the biggest problem a host venue might face would be a welcome one: how to deal with all the people who flood in along with the athletes?
But staging the Games wrecks tourism, at least in the short term – as anyone who had bothered to look at the effects of the Olympiads on Sydney (2000) and Athens (2004) will know.
Both cities saw a sharp fall in holidaymakers during and, indeed, in the months after, the Olympics. (Beijing, the 2008 venue, is not a "mainstream" destination.)
I was one of a number of voices who warned that London would see a sharp drop in visitors during what is normally peak season for inbound tourism. The evidence was already there a year ahead of the Games, when big US tour operators urged their customers not to travel to London in July and August: air fares and hotel rates would be sky-high, they said, and the capital would be in disarray because of a security lockdown.
Johnson, then-mayor of the capital, seems to have taken the view of his erstwhile friend, Michael Gove, that "people in this country have had enough of experts".
Perhaps he felt encouraged by Heathrow. The airport's bosses bizarrely forecast that on three specific days before and after the Olympics, every seat on every flight to and from Heathrow would be filled – which would have been a first for international aviation. Anyway, Mr Johnson duly recorded messages for broadcast at all the big London stations. "With a million extra visitors a day to our great city," he warned, "Our roads and public transport services are going to be exceptionally busy."
Predictably, the opposite applied. Heathrow was much quieter than in the average summer, while the Tube was both blissfully empty and much more efficient than usual. Those wise enough to book late found bargain hotel rooms, while shops, restaurants and tourist attractions in London saw sales plummet. You could have the great museums almost to yourself.
Bernard Donoghue, director of the Association of Leading Visitor Attractions, lobbied tirelessly to change the recorded message. He later said: "Getting Boris's voice off the Tube was my greatest achievement for the mental health of the nation."
Rio, like London, paid no attention to history. Six weeks ago, the Brazilian government issued a press release headlined: "Hotel sector is already recording 90 per cent occupation rate for the Rio 2016 Games." Anyone with the patience to wade through it would have discovered that, although almost every room in five-star hotels is booked (sweet dreams, IOC members), more modest properties have plenty of beds available. But the message that most people will pick up is that nine out of 10 beds are already booked, and the city is filling up fast. In fact, the opposite is happening: as pre-booked allocations are released back into the market, rates will go down faster than a ice-cold caipirinha on a hot day on the Copacabana.
Rio, unlike London, has a couple of serious problems – which, depending on your circumstances, could turn into a great opportunity for you. The first is the outbreak of Zika virus. It is an inconsequential issue for many people, but deadly serious for women who are or who may imminently become pregnant – and their partners. The Brazilian government puts the danger of contracting Zika at one in 100,000. I'd call that risk tolerably low, but I imagine others will not.
Second, the UK is not the only country embroiled in a political and economic crisis. Brazil is in an even bigger mess. And as a result, ticket sales have been pitiful. For London 2012, the only ticket I could buy was for a volleyball heat at Earl's Court, price £72. Rio 2016 has almost limitless tickets available, starting at £9.
The bargain beach destination for August 2016 is Rio – with world-class sport a welcome bonus.
Register for free to continue reading
Registration is a free and easy way to support our truly independent journalism
By registering, you will also enjoy limited access to Premium articles, exclusive newsletters, commenting, and virtual events with our leading journalists
Already have an account? sign in
Join our new commenting forum
Join thought-provoking conversations, follow other Independent readers and see their replies