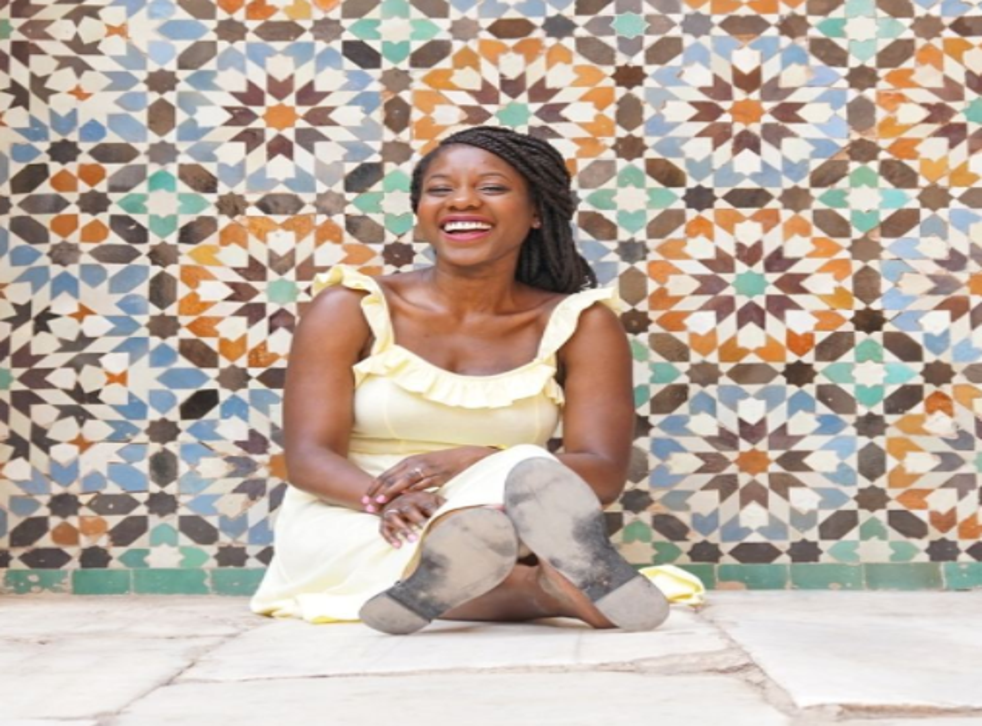 Meet the travel Instagrammer hitting out at sexist Instagram
Influential Instagram star says she's tired of the pressure the photo app puts on women
Superficial and vapid. That's Oneika Raymond's take on Instagram - especially the female travel Instagram sector.
Nothing surprising, you might say - all those floaty maxidresses and floppy hats never exactly screamed authentic. But here's the thing: Raymond is a travel Instagrammer. And now, like the lifestyle and fitness Instagrammers who've renounced the 'Gram this year for encouraging unrealistic expectations and creating worlds that don't exist, it's her turn to turn the focus on travel.
With an Instagram following of just under 31,000 and a job that enables her to travel all over the world, Raymond - a travel writer and influencer - has the kind of profile and lifestyle many would die for. Yet in a post this month, she told her followers she was "kinda over" it.
"I'm disheartened by how similar, superficial, curated, and (dare I say) vapid many travel feeds have become (mine included). Especially in the female travel space," she wrote.
"It's no longer enough to tell a story and post an awe-inspiring landscape - it won't get likes. Trust me, I've tried.
"Instead, the winning formula for us ladies seems to be something similar to this photo: one in which we're perfectly posed (usually facing away from the camera), in a flouncy hat (especially if we're clutching the brim), and wearing a flowy dress. Extra points if the dress is brightly coloured, has a bohemian feel, and is off the shoulder."
It was dynamite - but the reaction to her post has been largely positive, Raymond tells The Independent, because "a number of other women who aren't even in the travel industry... are feeling similar pressures to create or create these beautiful galleries, which I find really unfortunate."
She argues that "your whole experience shouldn't hinge on whether you got a really good photo," something she sees increasingly on social media and among women she knows. "As women in particular, there are always expectations of how we should look, dress, act... and now that's even extended to vacations and the memories that we create from our travels."
Candidly, Raymond says it makes sense for her to post the 'perfect' picture because she's a brand trying to promote a "fantasy, to a degree", but she questions why women who aren't in the industry feel the same pressure, asking "where does that leave us?"
And she says she's "frustrated" with the way Instagram is heading, because "what you see now on Instagram, at least in the travel space is a lot of sameness... it has changed massively from when it first began."
"It's become a huge marketing tool for businesses and personal brands... But once upon a time, Instagram used to be about sharing moments. The whole 'Insta' part of Instagram has diminished... Instead of being in the moment, it's more about making these curated posts and taking pictures and putting them up at a certain time. You even have to be careful with the time you post [due to] the algorithms."
Raymond readily admits that, as someone with a travel brand, she has fallen into the same trap herself, curating posts she knows will do well. But she says that Instagram is such an all-consuming bubble, now, that users are "producing the same content, because we know that in order to grow our pages or businesses we need engagement on our posts.
"My issue is that we're creating what people want, or will react to. But ultimately, our feeds start looking the same."
And it's worse for women, she says, arguing that for a lot of female travel influencers, there seems to be a "formula" that female travellers are expected to adhere to.
"I often wonder if that's the only formula for success on Instagram which is unfortunate, because I don't feel that male travel influencers necessarily have to adhere to the same standards," she says.
"No one is being forced to do anything but there's a very specific aesthetic that's one of the clear paths to success for most women in the travel space – this whole looking away from the camera, very carefully crafted photos, typically with the hat.
"It's a very deliberate thing and that potentially puts pressure on women to dress a certain way, take pictures of certain places, pose a certain way, create a certain fantasy that may not be reflective of their travel experience, or other's travel experiences.
"The flipside to that is that men can show up any old way. They barely have to be dressed.
"I think the implication for me is that for travel reporting and travel photography, men seem to be taken more seriously for their craft, whereas for women it's more about the aesthetic and the fashion aspect. 'Are you posed correctly?' Whereas male photographers can take a picture of a landscape and they don't need to be in it. They are [still] seen as credible creators or photographers in that space without having to concern themselves with their personal aesthetic."
Not that she thinks women are forced to take the boho shots. "I think women should be able to produce whatever content they like and I don't think a woman's skill or credibility is diminished by the fact that she takes all sorts of photos," she says.
"But I worry that this trend will be the only formula for success for women and the larger question for me is, 'Why don't men have to focus on their aesthetic?'
"Not only is that an enormous pressure on women to look a certain way, to act a certain way, to perform a certain way, but it's detrimental to women's sense of self – you're continually objectified.
"Men can be sweaty and hot and disgusting. They can be goofy, they can do all kind of stuff and still get the respect and engagement – but for women there are stricter parameters.
What's more, she says the line between fashion and travel is becoming "blurred".
So is Instagram ruining travel? She won't be drawn on that, but admits it's a "double-edged sword".
"Instagram is inspiring people to travel and providing access to places that they never would have dreamed of or thought of before," she says. "In that way, it's getting people more attuned to travel. But it may be getting people to travel for reasons that are not good.
"If you want to travel to Nepal so you can take a picture at Everest Base Camp, you take your pictures and then you leave, then I don't know how much you're helping that population. And a lot of people are going to places simply because they want to get a photo."
Riding elephants is another classic Instagram which gets her goat - because the animals are often kept in bad conditions.
"When you have a tourism industry driven by images of people riding elephants... or holding sloths [in Ecuador] then you have a public that thinks 'I'm going to Costa Rica, or I'm going to Thailand to do that one activity'. It's very detrimental because you have people travelling to places simply because they were promoted on Instagram."
But despite her reservations, Raymond says she has no plans to leave Instagram. "Even though I lament the way it is, I don't know if I'm in a position to completely abandon it," she says. She is, however, changing the way she 'Grams - her recent posts show longer, thoughtful captions, and there isn't a floaty dress in sight. Her most recent photo, from Costa Rica, shows her ziplining in black leggings, yellow anorak and safety helmet.
Get ready for the new wave of travel Instagram.
Follow Oneika's new-style Instagram at Oneikatraveller
Join our new commenting forum
Join thought-provoking conversations, follow other Independent readers and see their replies